Gabriel Luna Admits He Took Home A Prop Or Two From The Last Of Us Set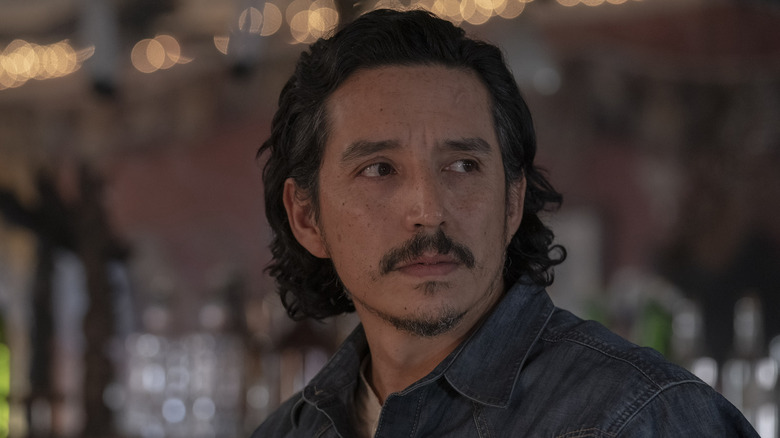 Liane Hentscher/HBO
Plenty of working TV actors jump from series to series and often all they have to show for it is an added credit to their résumé and a paycheck. However, sometimes a certain gig comes with a unique experience, whether it's good or bad, compared to past productions. Nowadays, it's fairly well known that actors and crew members often turn into memorabilia burglars, swiping different types of props from the set. In fact, many actors are now open about their impulsive thievery when asked about the sly deed. One actor who is no exception is Gabriel Luna, who plays Tommy on HBO's "The Last of Us."
For those who don't know, "The Last of Us" takes place a couple of decades into a global pandemic caused by a fungal infection that converts people into zombie-like predators. The series, which is based on a popular video game of the same name, sees Luna's Tommy as the younger brother of the show's lead character, Joel (Pedro Pascal). As an important smuggler, Tommy's skills are needed to help his brother transport Ellie (Bella Ramsey) across the country in hopes of using her immunity to find a cure.
With the show being as big of a hit as it is, this experience for Luna most likely stands out compared to his previous work. This is why he felt the understandable need to grab and take home a couple of items to keep for himself.
The props Luna took were custom-made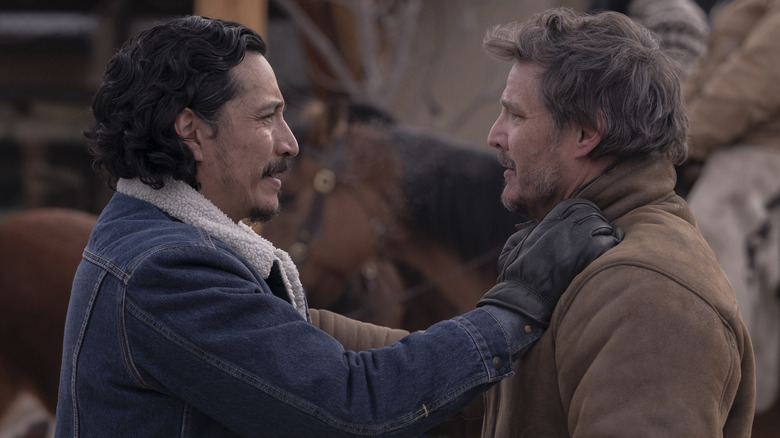 Liane Hentscher/HBO
Now that it's pretty well known across the entertainment industry that different actors and crew swipe items off of sets to keep for themselves, the question of this practice has shifted from "if" to "what." For Luna, he revealed exactly what he took when he did a behind-the-scenes interview, which was posted on Twitter. "Well, a few things fell off the costume truck and somehow ended up in my bag," he joked. "One of which being a beautiful belt buckle that was made by an 85-year-old craftsman there in Calgary, Alberta." In addition to the memorabilia factor, Luna simply loved its look. "Silver and gold plated with turquoise. Beautiful."
The excepted thievery didn't end there. Luna also had another item from the wardrobe in his sight. "I took a pair of boots that we had specially designed by a woman named Caroline at the Alberta Boot Company," he said. The pair of Lucchese Roper boots that he refers to had a special customized feature added to it. "She put an arrowhead on the pull-up tabs, which I requested," Luna explained. "And then she embroidered, sewed in, Indian paintbrush, which I wanted something to feel very Texas."
Luna seemingly requested the embroidered addition as a nod to Tommy's Austin, TX roots on the series. And, as the show continues to grow in popularity, these boots and belt will surely not be the last items taken from this set.