The Rookie Fans Are Sick And Tired Of All The Feds Crossovers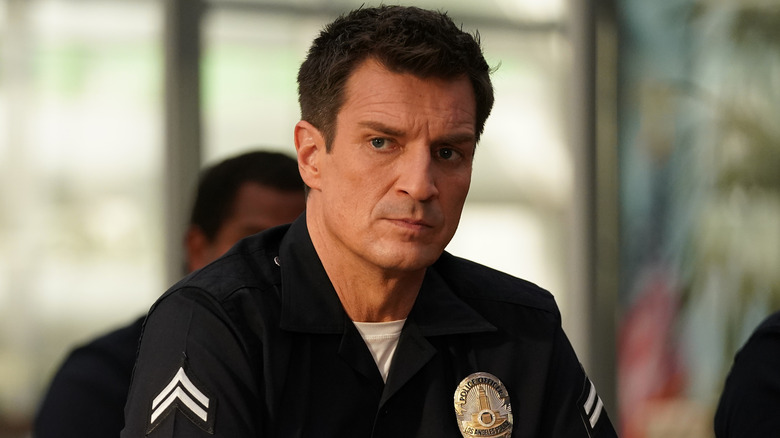 ABC/Gilles Mingasson
Now in its fifth season, "The Rookie" has accumulated a pretty dedicated fan base and is doing pretty well in the ratings. While the 3.96 million viewers that tuned in to watch on February 14, 2023 are about 3 million less than CBS's "FBI" took in, it still takes second place in network television ratings. Not to mention, a lot of "The Rookie" fans tend to tune in later to watch "The Rookie" on Hulu and other platforms, which helps boost its prospects for future seasons even more.
"The Rookie: Feds" is a different story. A spin-off of "The Rookie," the show is still trying to find its footing. While it came in second place in the Nielsen ratings for its recent episode, the number of viewers that watched — 2.52 million — is still almost 3 million viewers behind first place ratings winner, "FBI: International." Star Niecy Nash's Simone Clark has been a divisive character for many viewers, with some willing to put realism aside and just enjoy the ride, and others unable to. "Simone would not pass the FBI fitness exam, let alone her work clothes are fully non compliant," complained one Redditor on a subreddit of "The Rookie."
With the announcement that another crossover episode involving the two shows will air next week, fans took to social media to voice their annoyance.
Not all fans of The Rookie love its spin-off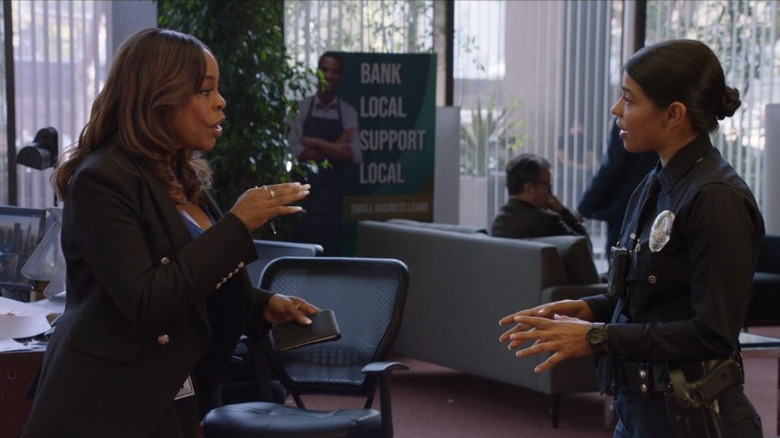 ABC
It's hard to keep track of how many actual crossover events there have been between "The Rookie" and "The Rookie: Feds," and how many have just had characters drop in for random episodes. "The Rookie" fans were completely underwhelmed when the announced crossover for "The Rookie: Feds" Season 1, Episode 4 just ended up being a brief appearance by Officer Tim Bradford (Eric Winter). So when fans discovered the upcoming February 28 episode will be another crossover, most were not thrilled. "Can we stop with the crossover events, we [are] tired," tweeted @teterelle. "Plus they're never real crossover [events]."
On Reddit the feeling was similar, with u/tomtomvissers writing on "The Rookie" Season 5, Episode 16 discussion thread, "I missed the preview, what's the crossover? That annoying FBI lady again?" U/Introverted_at_heart agreed, writing "ANOTHER crossover next week??? Are you kidding me. SO over these." 
While we know the crossovers with "The Rookie" are good for "The Rookie: Feds" because they're trying to pull in a larger fan base for the spinoff, many "The Rookie" fans are just not interested, with viewers becoming more and more vocal about their dislike of the spin-off.