Simone Seems To Be All The Rookie: Feds Fans Can Talk About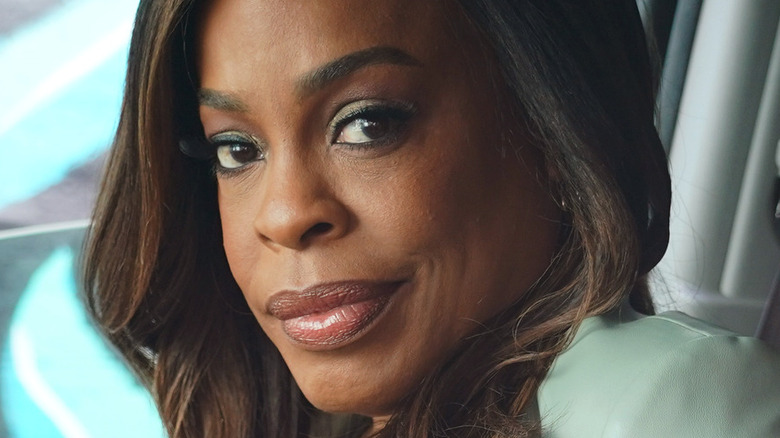 Eric McCandless/ABC
Contains spoilers for "The Rookie: Feds" Season 1, Episode 11
It's fair to say that "The Rookie: Feds" special agent Simone Clark (Niecy Nash-Betts) is a polarizing character for viewers. "It would be refreshing if she stumbled and failed and became more humble and kind of simmered down with her arrogance," u/IhavemyCat wrote in a Reddit thread. "I like Simone. Yes, she's totally unrealistic, but she has a story and some appeal," countered u/DoveGreyRed. Love her or hate her, Nash-Betts is a charismatic actress, and her character definitely inspires conversations.
In Season 1, Episode 11 ("Close Contact"), Simone finds herself on a security detail for Congressman Damien Roberts (Lyriq Bent), a man who she once dated. She clearly still has feelings for him and is reprimanded by Carter Hope (James Lesure) as she stubbornly reminds the Lawmaker that she ended their relationship, not him. After a third assassination attempt, Simone realizes that something is off, and that Damien may not be the target after all.
Simone helped catch the perpetrator, but also turned down Damien when he suggested they rekindle their relationship. And as usual, Simone was the talk of the town on social media during and after the episode.
Many fans can't get enough of Simone's antics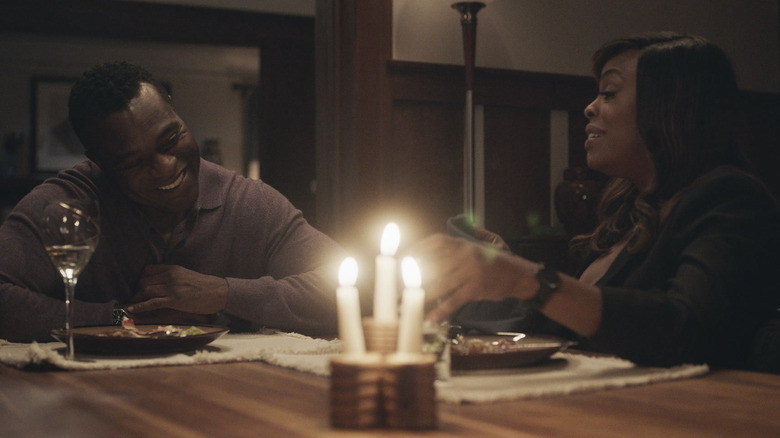 ABC
"The Rookie: Feds" recent episode started explosively, with a car bomb going off and narrowly taking out Congressman Damien Roberts and his assistant, Emma (Kellee Stewart). While the FBI assumes someone is trying to kill Roberts, Simone notices that two attempts indicate an attack on Emma. Simone realizes that whoever is behind the attacks may be using Damien so no one suspects the true target. Fans loved Simone's bluntness in this episode, and the drama she brought to the storyline. "I kinda dig Simone's subtle as a hammer approach," @jahula016 tweeted.
Some fans even came to Simone's defense when she got romantic with Damien while she was supposed to be sitting outside his house. "Carter, you wanted Simone to work the night shift for the Congressman. Don't get mad at her now," tweeted @RyanMSpencer1. "Keeping it professional: the Simone Clark way," tweeted @TheShopTalkPod.
While some viewers may wish Simone would tone herself down, she plainly has plenty of fans who watch the show for the sole reason of seeing what crazy, unexpected, or surprising thing she'll do next. In fact, critics also seem to be saying the same thing about Niecy Nash-Betts' performance as Simone, calling her the best part of the show.