The Rookie Fans Were Completely Underwhelmed By The Rookie: Feds Crossover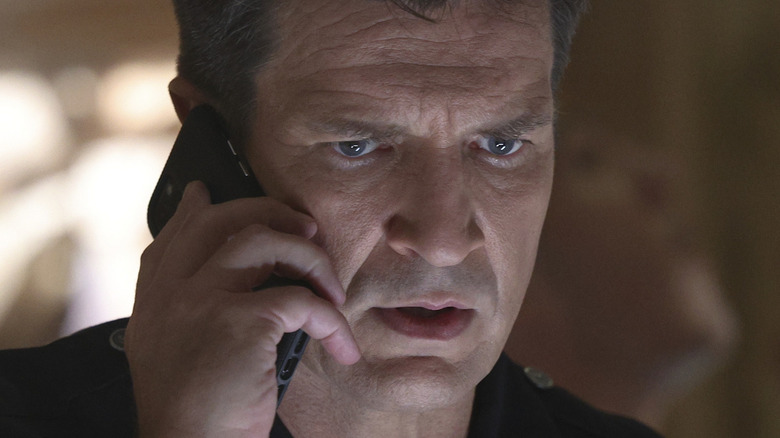 ABC/Raymond Liu
It's no secret that viewers love crossover episodes. Whether it's a "Law & Order: Special Victims Unit" crossover with the original "Law & Order" or a triple threat crossover with all the "One Chicago" shows, ratings are pretty much guaranteed to blow up for these events. But it's also safe to say that fans have expectations anytime a crossover is announced. We want to see a continuation of the story from one show to another, with characters from the various series working together.
"The Rookie: Feds" Season 1, Episode 4 was meant to be a crossover event with Season 5, Episode 4 of "The Rookie," which saw John Nolan (Nathan Fillion) following murderer Rosalind Dyer's (Annie Wersching) directions on a convoluted scavenger hunt in an attempt to save Bailey (Jenna Dewan), who has fallen into Rosalind's grisly trap. Rosalind tries to goad Nolan into murdering her, which he refuses, and the officers finally free Bailey. But while Nolan attempts to bring Rosalind in, her accomplice, Jeffrey Boyle (Thomas Dekker), kills her.
"The Rookie: Feds" opens with Simone Clark (Niecy Nash-Betts) and the rest of her team arriving at the murder site, which the LAPD officers have already vacated. After stopping at an autopsy of another victim of Boyle's, Federal agents Stenson (Britt Robertson) and Acres (Kevin Zegers) are shown around the crime scene by Officer Tim Bradford (Eric Winter). But while fans were thrilled to see Bradford, many found the episode itself pretty underwhelming.
The episode wasn't much of a crossover event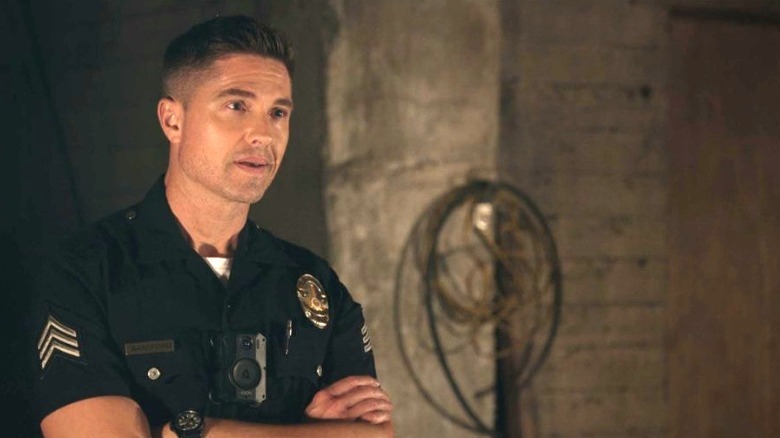 ABC
"The Rookie" fans were shouting good riddance when Rosalind was apparently killed but were disappointed when "The Rookie: Feds" crossover event ended up being just your average episode, with a brief appearance from Officer Bradford of "The Rookie." So the crossover was just one scene with [Tim Bradford], which we'd already seen in the previews?!" tweeted @rosilleri. "What a waste of time!" @MidwesternMama2 concurred, tweeting, "What crossover? 2 minutes of Tim... This was not a crossover. And it's ridiculous [to] even advertise/market it as such."
While "The Rookie: Feds" seemingly continued the story from "The Rookie" by chasing after Rosalind's accomplice, that plot point is literally the only connection between the two episodes. Fans wanted more details on why Rosalind chose to die instead of relaxing on a beach somewhere and at least an appearance from Nolan or another "The Rookie" character. "What kind of crossover was this???" tweeted @finally_18. "Y'all answered nothing!" The episode itself was solid, but after the fans' disappointment, hopefully, "The Rookie: Feds" will reevaluate next time before advertising a crossover event.