NCIS: LA Fans Loved Seeing Densi Together Again In Season 14 Episode 12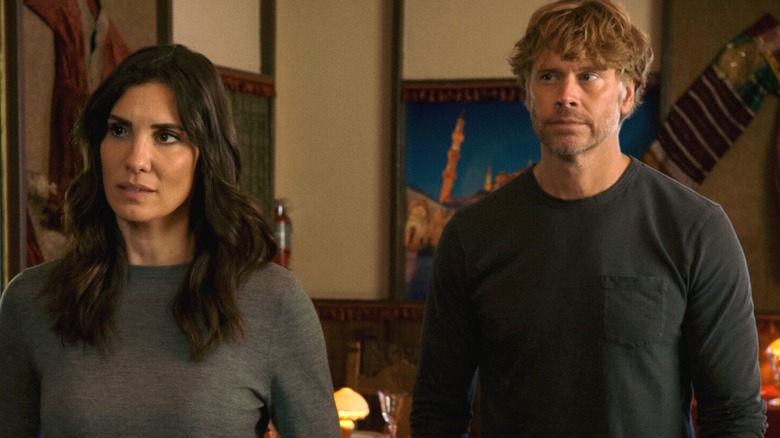 CBS
Contains spoilers for "NCIS: Los Angeles" Season 14, Episode 12
"NCIS: Los Angeles" is known for featuring exciting storylines with plenty of twists and turns, and the latest episode is no different. Titled "In the Name of Honor," the installment starts with Special Agents Kensi Blye (Daniela Ruah) and Fatima Namazi (Medalion Rahimi) in dire straits. They're trapped inside a burning car with no help, but a flashback from eight hours earlier shows what led them there. 
The team has been investigating the disappearance of Lieutenant Zahra Mahmad (Soraya Kelley). Zahra was involved in a top-secret recon mission, but the group quickly realizes there's more to her life than meets the eye. It turns out that Zahra's kidnapping isn't about government intel but something far more personal. All the evidence points to a shocking realization: Zahra's family members kidnapped her to force her into an arranged marriage. This critical information comes too late for Fatima and Kensi, who go into the situation blind, leaving them incapacitated. At the same time, Callen (Chris O'Donnell), Sam (LL Cool J), and Deeks (Eric Christian Olsen) frantically try to reach them. 
It was enough to keep viewers on the edge of their seats. Finding the culprit was a team effort, although fans were particularly delighted to see Kensi and Deeks working together to unravel the mystery.
NCIS: LA fans enjoyed watching Kensi and Deeks work a case together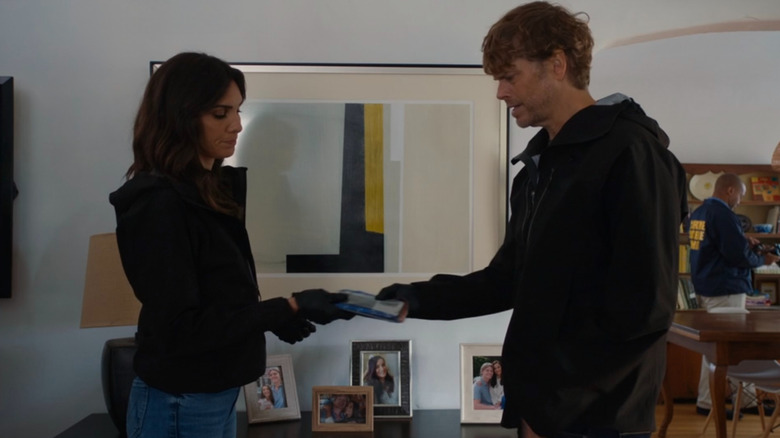 CBS
With the rest of the team scattered across the city looking into different parts of Zahra's life, it's up to Fatima, Kensi, and Deeks to touch base with her family.
Season 14, Episode 4 didn't revolve entirely around the married crimefighters, but viewers were over the moon to see Kensi and Deeks working the case together. The installment featured a few cute moments to help make up for the fact that fans have been disappointed with the lack of Densi content in Season 14. "I cannot express to you all how GOOD it feels to see Kensi and Deeks working together on this case tonight. Like, my world feels SO much better seeing them together on my TV right now," wrote Twitter user @kwanfan1212.
The couple interacted with a practiced ease, chatting about parenthood and joking over evidence, complete with a touching reunion after Kensi made it to safety. "Deeks saying to Kensi: 'Don't ever do that again.' Kensi says: 'Deeks shut up and hold me.' What a sweet moment with the two and that hug" said Twitter user @KrystleManning2. The audience appreciated these brief interactions, like Twitter user @GianzGmez, who said, "It was nice to have Densi back, even if it was only for a few seconds."
With any luck, the minds behind the show will continue to feature Kensi and Deeks' relationship now that we know "NCIS: Los Angeles" will end after Season 14.