Not Everyone Loved Young Sheldon's Title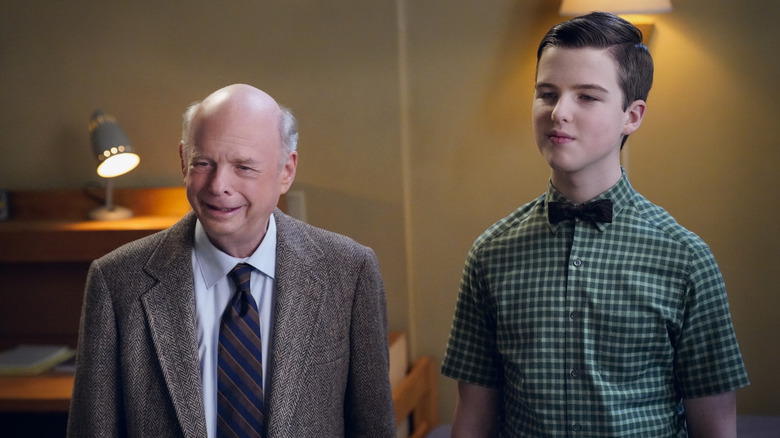 Robert Voets/CBS
In recent years, we've seen a couple of sitcoms come along that have similar plots and feature the word "Young" in the title. "Young Rock," for example, chronicles the life of an adolescent Dwayne "The Rock" Johnson as he navigates life, school, and the world of pro wrestling. However, this trend started with "Young Sheldon," the "Big Bang Theory" spin-off that tells the story of Sheldon Cooper (Iain Armitage) as a child genius growing up in Texas throughout the 1980s.
These titles are simple and effective. Even if you aren't familiar with these shows, their titles illustrate that they're about the younger versions of their respective characters. That being said, some people aren't fans of simplicity and prefer more intriguing titles when it comes to TV shows. One of the co-creators of "Young Sheldon" wasn't the biggest fan of the show's title during the early years. Of course, disagreements over such trivial matters come with the territory of working on a successful sitcom.
Steven Molaro didn't want to call the show Young Sheldon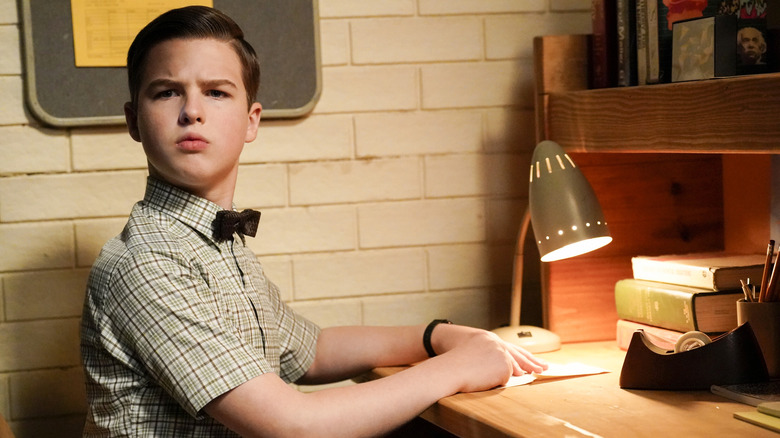 Robert Voets/CBS
"Young Sheldon" co-creators Steven Molaro and Chuck Lorre might not see eye-to-eye on every creative decision that goes into the series, but they don't exactly butt heads. In an interview with The Hollywood Reporter, Molaro explained that he wasn't in love with the idea of calling their show "Young Sheldon," but he doesn't appear to be losing any sleep over the outcome.
During the interview, Molaro said that he doesn't recall having any fights with his colleague, but he did tell Lorre that he wasn't enthused about the show's title early on. "It wasn't a loss. It's here, it is what it is," he said." "But that's one that we laugh about. Generally, when we're not in full agreement about a thing, whoever is more genuinely excited usually wins."
In the end, every decision that's informed "Young Sheldon" has contributed toward the show's success. The series is usually one of the highest-rated network shows out there, so it must be doing something right. At the same time, there are some viewers who believe that "Young Sheldon" Season 7 needs to be its last – but that's another decision that's up to the show's creators.