What The Cast Of House, M.D. Is Up To Today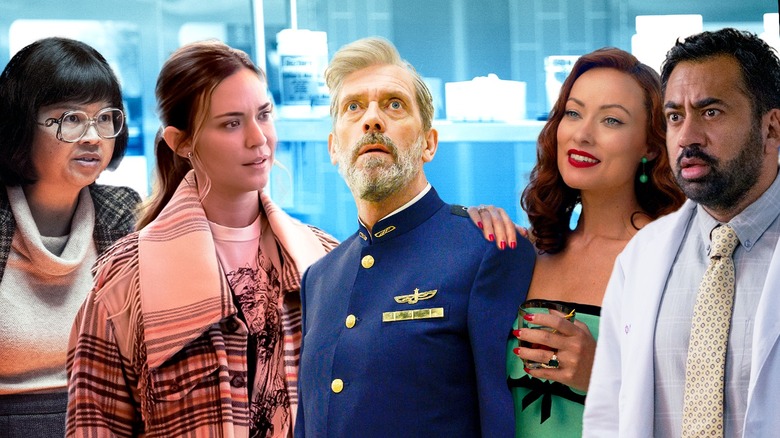 "House, M.D." is one of the most popular medical dramas to ever hit the airwaves. Premiering on Fox on November 16, 2004, the series ran for eight seasons, before finally airing its last episode on May 21, 2012. During those seasons, the show drew audiences in with the bustling, high-stress world of Princeton–Plainsboro Teaching Hospital, following the staff of the hospital, from nurses and surgeons to department heads and deans.
The star of the show, however, is Hugh Laurie as Dr. Gregory House, head of the dedicated diagnostics team. Laurie plays a jaded, immature, rebellious doctor who is constantly taking risks and defying authority but is allowed to do so because these ill-advised antics often result in him solving cases no one else at Princeton-Plainsboro can. While this is mostly in part due to his personal genius, he couldn't do it without the help of his team, and the series brilliantly weaves together these characters and complex storylines to offer audiences a unique medical drama.
By now, having wrapped over a decade ago, the show is definitely history. However, its central cast is still going strong, and many of its actors have gone on to continue their work in film and TV, with some surprising twists or turns along the way. Here's the full rundown of what the cast of "House" has been up to since the series ended.
Dr. Gregory House - Hugh Laurie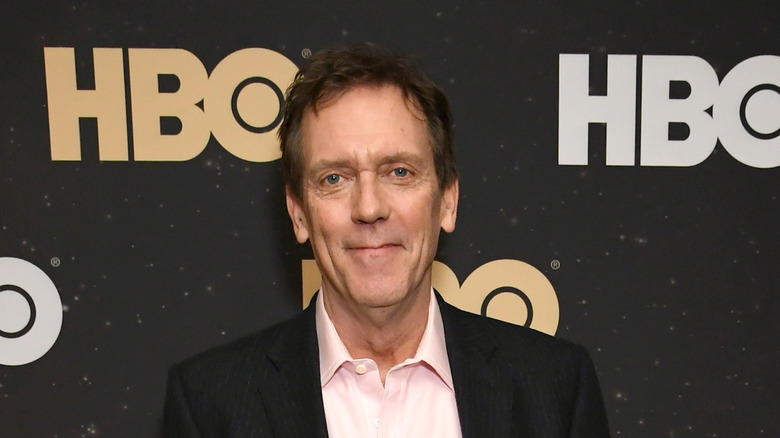 Jeff Kravitz/Getty Images
Hugh Laurie stole the show as Dr. Gregory House, the cynical yet brilliant man everyone loved to hate, and hated to love. House is one of the best anti-heroes in TV history because while he may be obnoxious and unbearable at times, he's also the only person with the brains to save the unsavable patients.
Since retiring as House, Laurie took a brief Hollywood hiatus but returned to lend his talents to a variety of critically acclaimed series. He made several appearances as Tom James, the backstabbing political counterpart to Julia Louis-Dreyfus in HBO's satirical comedy series, "Veep," and he played arms dealer Richard Roper in the 2016 AMC crime mini-series, "The Night Manager," a role that earned him a Golden Globe win, as well as Emmy and Critics Choice nominations. He also starred as haunted politician Peter Laurence in the 2020 BBC thriller mini-series, "Roadkill."
His most significant work since House, however, is probably his starring role as Captain Ryan Clark in the HBO sci-fi comedy series, "Avenue 5." Avenue 5 is the title of the spaceship that the series takes place on, one riddled with chaos and malfunction, of which Laurie is at the helm. While he brings his classic candor and sarcastic wit to the role, his character isn't a genius, but more of the bumbling idiot type. It's a nice, fresh role to see Laurie take on, while still holding on to some of his more iconic screen character traits.
Dr. James Wilson - Robert Sean Leonard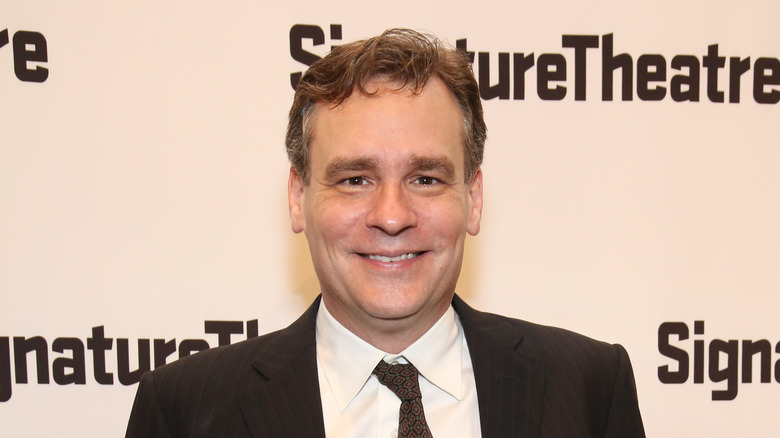 Walter Mcbride/Getty Images
Robert Sean Leonard played the role of Dr. James Wilson, head of oncology at Princeton-Plainsboro as well as House's best, or rather, only friend. Not only is he an endearing, genuine, and hard-working doctor, but he also sticks by House through thick and thin. Given the often difficult and draining nature of his job, and House's rather difficult nature, it's a wonder how he's able to do it. The man is a saint.
Following his role as one of the best characters in "House," Leonard went on to make appearances in a long line of notable TV series including "The Blacklist," "Blue Bloods," "The Good Wife," "Falling Skies," "Battle Creek," Law and Order SVU," "The Hot Zone," "The First Lady," and even "The Good Doctor," a throwback to his time working at Princeton–Plainsboro.
Leonard is also set to appear in Season 2 of "The Gilded Age," HBO's American historical drama series. The second season does not have an official release date yet, but it is expected to drop sometime in late 2023. It's unclear what the exact nature of his role will be, or how long his character's stay will last, but given Leonard's talents, it'll definitely be worth the watch.
Thirteen (Dr. Remi Hadley) - Olivia Wilde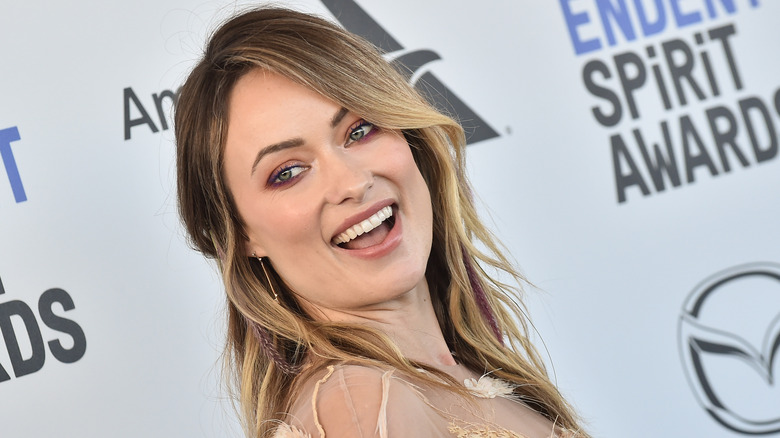 DFree/Shutterstock
In "House," Olivia Wilde played the role of Dr. Remi Hadley (though she prefers to go by "Thirteen"). She is a member of House's team for several seasons, and while she sometimes lets her emotions and personal issues (her ongoing battle with Huntington's disease for example) get in the way of her work, she is overall a good doctor and a good friend.
Following her role as Thirteen, Wilde became a feature film powerhouse, making appearances in a line of notable movies including "The Incredible Burt Wonderstone," "The Longest Week," "Love The Coopers," "Meadowland," "The Lazarus Effect," and "Babylon," as well as many TV shows such as "BoJack Horseman," "Vinyl," "Doll & Em," "Portlandia," and "American Dad."
Her most significant career move since "House," however, lies in her transition from actress to director. In 2019, Wilde made her debut as a feature film director of the teen comedy, "Booksmart." The film was a huge success, earning critical acclaim, as well as a 96% rating on Rotten Tomatoes. Following that, Wilde extended her directing portfolio to include the 2022 psychological thriller, "Don't Worry Darling." While the film (specifically Wilde's involvement in it) was surrounded by a great deal of controversy, it's still a directorial feat and a notable achievement for her career.
Dr. Eric Foreman - Omar Epps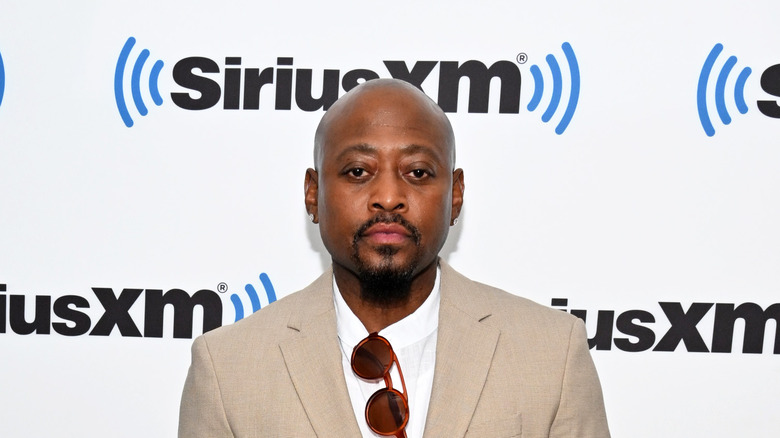 Slaven Vlasic/Getty Images
After working on the TV series "ER," Omar Epps stuck with the medical drama game and went on to play Dr. Eric Foreman in "House," a major recurring role in all eight seasons of the show. While his character began as a member of House's diagnostic team, he often struggles with ego and narcissism and is always striving to prove himself to be a great doctor. He succeeds and eventually works his way up through the ranks to replace Dr. Lisa Cuddy as the hospital's dean of medicine (aka House's boss, much to his dismay).
Following his role as Foreman, Epps would go on to star as J. Martin Bellamy in the ABC drama fantasy series, "Resurrection" and Isaac Johnson in the USA thriller series, "Shooter," plus a small arc on NBC's heartwarming family drama series, "This is Us." He would also make appearances in films such as "Almost Christmas," "Traffik," "Trick," "3022," and "The Devil You Know." In 2022, Epps landed a recurring role as Detective Malcolm Howard in the Starz crime drama, "Power Book III: Raising Kanan," a 1990s set prequel to the original "Power" franchise.
Dr. Robert Chase - Jesse Spencer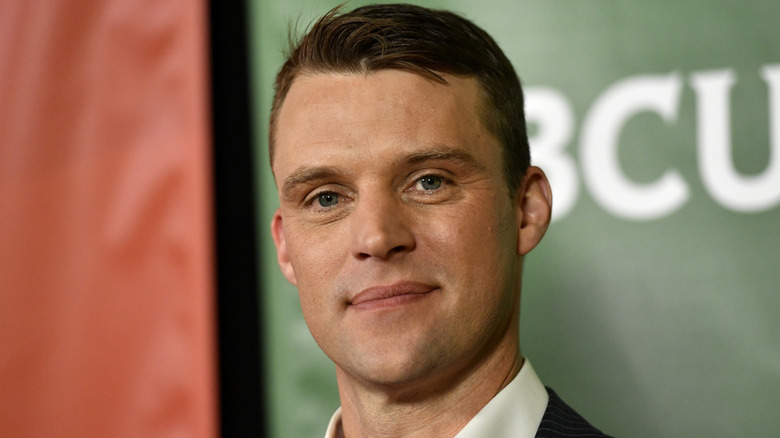 Frazer Harrison/Getty Images
Jesse Spencer played a major recurring role in "House" as Dr. Robert Chase. His career took many twists during the series, originally starting as the surgical and intensive care specialist for the diagnostics team, leaving to join the surgical staff, returning to the team, then resigning from the hospital altogether, before finally returning at the end of the series to replace House as head of diagnostics. His archetype was that of the charming boy-next door, perhaps corrupted by House's morally questionable practices along the way, but ultimately a good guy.
Following "House," Spencer stuck with the emergency response beat and joined the cast of NBC's primetime drama series, "Chicago Fire" as firefighter Matt Casey. While a main character in "Chicago Fire," Casey would also make crossover appearances in the related Chicago-verse series, "Chicago P.D." and "Chicago Med," bringing his total Chicago episode count to 213. He would officially leave the series in 2021, but that hasn't stopped fans from speculating that he might make a return in future seasons.
In 2022, Spencer was cast in the Disney+ dramedy mini-series, "Last Days of the Space Age." Set in Western Australia in 1979, the series follows the intermixed storylines of a Miss Universe pageant, a power strike, and a crashing U.S. space station. The series is actually based on real events and should be a nice change of pace for the Aussie actor, whose on-screen roles have remained fairly cemented for nearly two decades.
Dr. Allison Cameron - Jennifer Morrison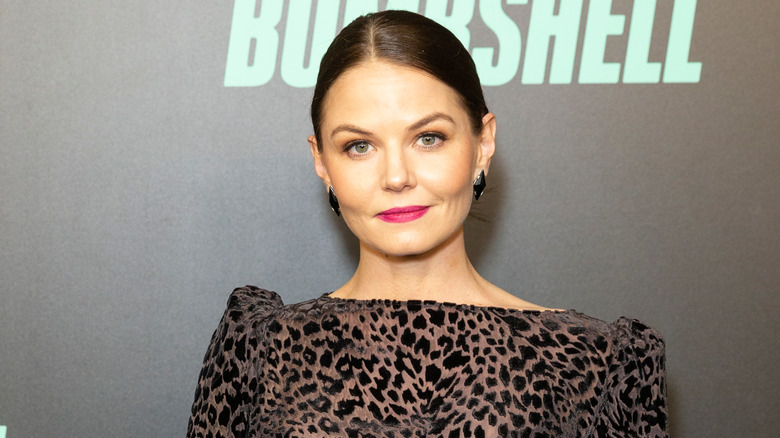 lev radin/Shutterstock
In "House," Jennifer Morrison played a recurring role for its first six seasons as Dr. Allison Cameron. Originally a member of the diagnostics team, Cameron was overwhelmed by the high-stress environment created by House's crazy antics and left to become a senior attending physician in the ER, though would occasionally consult on cases. It was there that she meets Dr. Robert Chase, who she would eventually marry, before divorcing and leaving the series in the sixth season.
Morrison would continue to work in television, playing notable roles such as Zoey in the hit CBS sitcom, "How I Met Your Mother" and Cassidy Sharp in the NBC family drama, "This is Us." She also starred as Emma Swan in the ABC fantasy drama, "Once Upon a Time," as well as made a variety of appearances in films such as "Assassination Nation," "The Report," and "Bombshell."
As of early 2023, Morrison has played the role of Abigail Campano in the ABC crime drama, "Will Trent." Despite only being in its first season as of this writing, the series has already made a serious impression on fans and critics alike, and will definitely be another notable watch to add to Morrison's mantle. Additionally, Morrison, like her co-star, Olivia Wilde, has also broadened her career credits to include director, as she is set to direct the first four episodes of "Dr. Death" Season 2 for Peacock.
Dr. Lisa Cuddy - Lisa Edelstein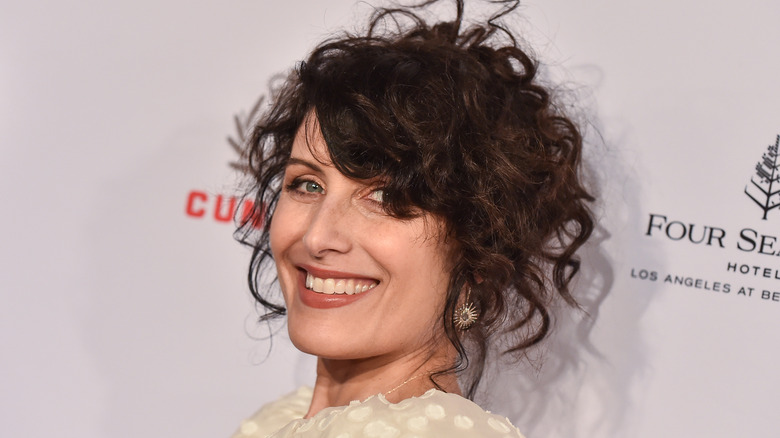 DFree/Shutterstock
Lisa Edelstein played the major role of Dr. Lisa Cuddy in the first seven seasons of "House." As dean of medicine and chief hospital administrator of Princeton-Plainsboro, Dr. Cuddy is constantly butting heads with House, always trying to get the upper hand in their never-ending power struggle and will-they-won't-they romantic relationship, ultimately having to part ways from their semi-toxic back and forth.
The real reason Edelstein left "House" was due to conflicts over contract renewals and pay cuts. Following this departure, Cuddy lent her onscreen talents to a variety of projects, including roles as Kya in "The Legend of Korra," Abby McCarthy in "Girlfriends' Guide to Divorce," Phoebe in "The Kominsky Method," Gwyneth Morgan in Fox's "9-1-1 Lone Star," and Dr. Marina Blaize in "The Good Doctor." She also appeared in films such as "Oregon" and "Dr. Bird's Advice for Sad Poets," and even stepped behind the camera to write, direct, produce, and star in the 2017 short film "Unzipping."
In addition to her impressive and ongoing work in Hollywood, Edelstein recently broadened her repertoire to include artist. She created a series of family photo-inspired paintings which were exhibited at sfa Advisory art consultant Lisa Schiff's exhibition space in Tribeca in 2022. She's a woman of many talents, and it seems there's no stop to her never-ending array of impressive and diverse creations.
Dr. Chris Taub - Peter Jacobson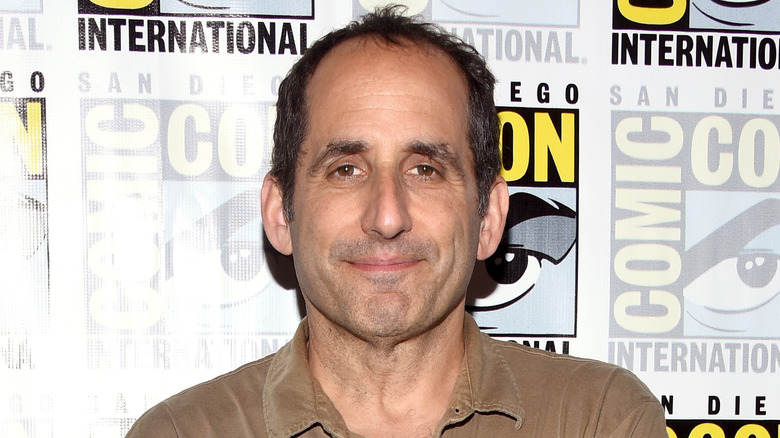 Araya Doheny/Getty Images
Peter Jacobson joined the cast of "House" in the fourth season as Dr. Christopher Michael Taub, commonly referred to as "Taub." He played a generally kindhearted, but also anxious and insecure member of the diagnostic team. He is smart, but never smarter than House, and often gets distracted by personal issues such as his frequent infidelity and eventual divorce. Despite his flaws, Taub is likable and entertaining, and typically a useful member of the team.
Following "House," Jacob booked an onslaught of recurring TV roles such as Lee Drexler in Showtime's crime drama, "Ray Donovan," Agent Wolfe in FX's crime drama, "The Americans," Alan Snyder in USA's sci-fi action series, "Colony," and John Rogers in the CBS crime series, "NCIS: Los Angeles." He's also made a variety of smaller appearances in notable series like "It's Always Sunny in Philadelphia," "Law & Order: SVU," "Billions," "Madam Secretary," and 'WeCrashed." In 2023, he can be seen in the recurring role of Rabbi Jesse Kessner in "Fear the Walking Dead."
Dr. Jessica Adams - Odette Annable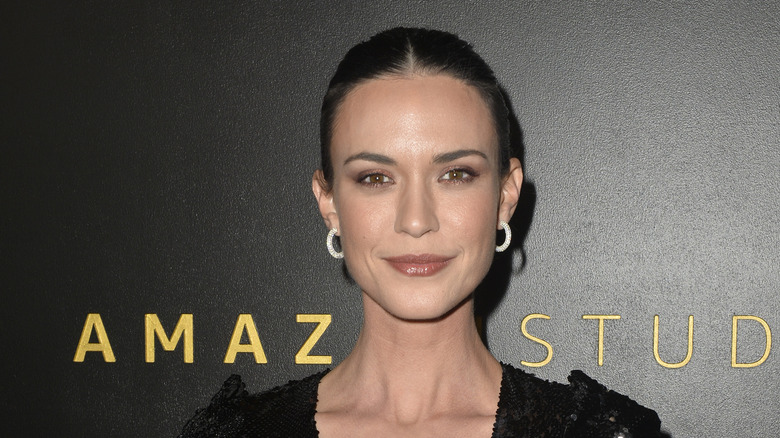 Jerod Harris/Getty Images
Odette Annable played the major role of Dr. Jessica Adams in "House" for the last two seasons of the series. Adams first meets House while working as an infirmary doctor in the prison he is being held in. The two quickly hit it off, and once House is released from jail and allowed to return to Princeton-Plainsboro, he recruits Adams to come with him. She obliges, becoming the last doctor to join his diagnostics team.
Following the series wrap, Annable went on to book a variety of recurring TV roles including Sarah Peterson in the USA action series, "Rush," Nola Longshadow in Cinemax crime drama, "Banshee," Samantha Arias in The CW's action drama, "Supergirl," and in 2022, Geri Broussard in The CW crime drama, "Walker." She also made smaller appearances in series such as "New Girl," "Anger Management," "Two and a Half Men," and "Elena of Avalor."
In addition to her work on screen, Annable has an eye for interior design and made headlines when she decided to fix up her family's Austin residence. The remodel might actually open doors for her career outside of Hollywood, but regardless of whether she continues working as an actress or makes a late-in-life career move, she's definitely got a lot left in store for her fans.
Dr. Chi Park - Charlyne Yi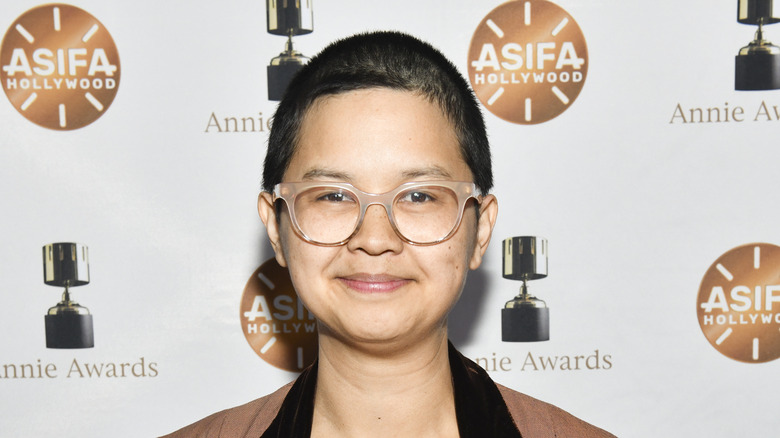 Rodin Eckenroth/Getty Images
Charlyne Yi joined the cast of "House" as Dr. Chi Park, a major character in the eighth and last season of the series. Park plays a shy, introverted young doctor who is often bewildered by House's inappropriate behavior and outlandish professionalism. By the end of the series, House has gotten Park out of her shell a bit, ready to continue her medical career with experience and confidence.
Following her work on "House," Yi went on to appear as a supporting character in a variety of notable films including "The Disaster Artist," "Second Act," and "Always Be My Maybe." She has also worked as a voice actor on a variety of animated projects including series like "We Bare Bears," "Steven's Universe," and "Summer Camp Island," as well as the Oscar-nominated animated feature, "The Mitchells vs the Machines."
One thing fans might not know about Yi is that in addition to acting, she also has a career as a musical artist. She was previously a member of a band called "The Glass Beef," and continued her career as a solo artist as well as a member of the band "Sacred Destinies." She actually composed the score for Bobcat Goldthwait's documentary, "Call Me Lucky", as well as the Sundance Award Winning hybrid-documentary, "Paper Heart." Yi also performs some musical and singing work (in addition to her voice acting) in "Steven's Universe."
Martha M. Masters - Amber Tamblyn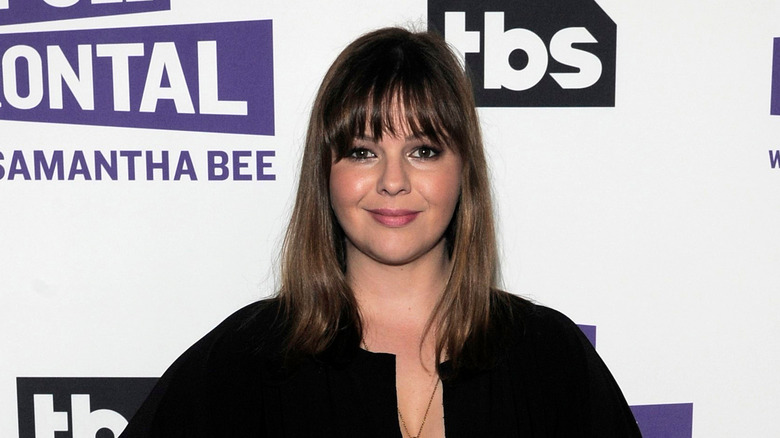 Ron Adar/Shutterstock
Amber Tamblyn joined the cast of "House" during its seventh season as Martha Meredith Masters, a good-natured third-year medical student who joins the diagnostics team as an intern to fill in for Thirteen's absence. She proves to be a difficult team member for House, as she sticks by her guns and her moral compass, furiously challenging him with the questionable decisions he makes (which, if you know House, are quite frequent).
Following "House," Tamblyn would play recurring roles on the CBS sitcom, "Two and a Half Men," and the Comedy Central sketch series, "Inside Amy Schumer." However, Tamblyn is more than just an actress; she's also a director, poet, novelist, essayist, and activist. She co-founded the Time's Up movement, and also wrote a feminist-inspired book of poems, "Dark Sparkler."
She did make a return to acting more recently though, landing a role in FX's "Y: The Last Man" in 2021 as Kimberly Campbell Cunningham, the President's conservative daughter. The show is based on a post-apocalyptic D.C. Comics series, and Tamblyn describes it as "'Lord of the Flies' with ladies" (per The New York Times). She had said she would not return to acting unless it was a project with real merit that truly challenged and inspired her, which she says, this series definitely is.
Dr. Lawrence Kutner - Kal Penn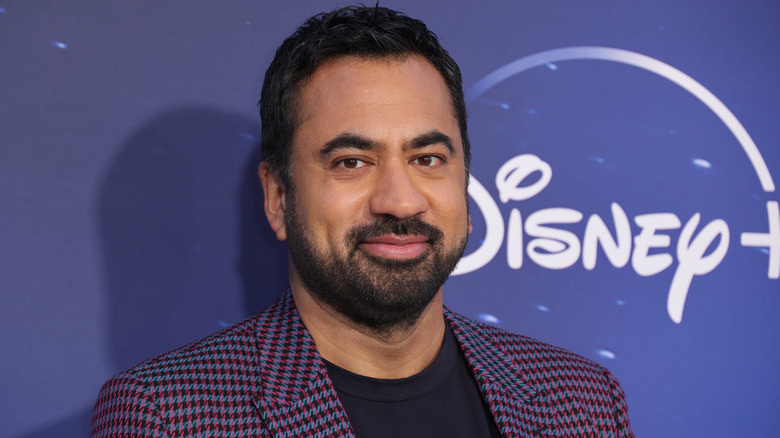 Momodu Mansaray/Getty Images
Kal Penn joined the cast of "House" in Season 4 as Dr. Lawrence Kutner. Previously a specialist in sports medicine and rehabilitation, he joined House's diagnostics team, quickly putting his talents to good use, his intellect, and ingenuity apparent from the get-go. It appeared as though had a bright future in medicine, but would, unfortunately, commit suicide in Season 5, thus bringing his time on the show to an end.
Penn wasn't written off the show, but in fact, left "House" after accepting a White House position under the Obama administration as associate director of public engagement in 2009. He had proven himself as an actor, and he wanted to try his hands at politics. He would, however, eventually return to Hollywood, making a variety of TV appearances in shows including "How I Met Your Mother," "Designated Survivor," CBS' Hannibal Lecter-inspired crime drama, "Clarice," "American Horror Story," and Disney+ comedy, "The Santa Clauses." He also made appearances in films such as "Once Upon a Time in Venice," "The Layover," "The Ashram," and "Smile."
In 2023, Penn fronted "Getting Warmer With Kal Penn," a new show which combines comedy and climate change, bringing together Penn's pension both for entertainment as well as political action. The first episode premiered in February and is streaming on Bloomberg.