The Rick And Morty To MCU Pipeline Is Catching Some Flack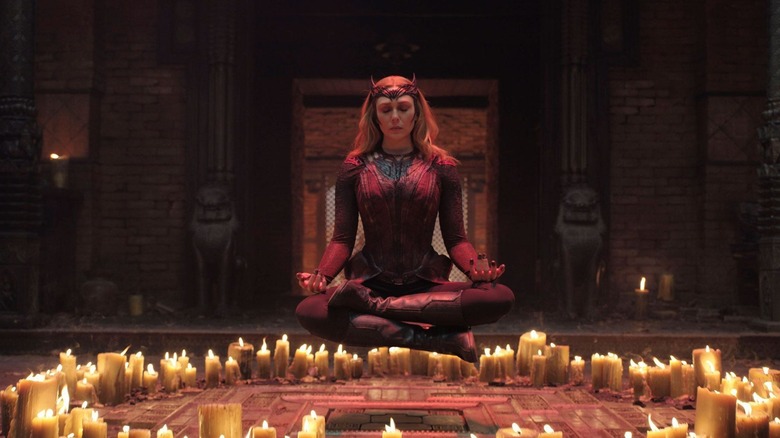 Marvel/Walt Disney Studios Motion Pictures
Disney's current course for the Marvel Cinematic Universe is known as the "Multiverse Saga," and to plot it they've made it a practice to hire multiple writers from a series known for its multiversal hijinx: "Rick and Morty." "R&M" scribe Michael Waldron was brought into the fold to script the streaming series "Loki," which led to "Doctor Strange in the Multiverse of Madness," as well as the next climactic team-up film, "Avengers: Secret Wars." Meanwhile, fellow "Rick & Morty" writer Jeff Loveness is the screenwriter behind the recently released "Ant-Man and The Wasp: Quantumania," and the upcoming "Avengers: The Kang Dynasty." And "Rick and Morty" writer Jessica Gao, best known for having written perhaps the most famous episode of the show of all time, "Pickle Rick," is also the creator and showrunner of "She-Hulk: Attorney at Law." 
Some see Waldron as the perfect writer for a multiverse-spanning project like "Avengers: Secret Wars," but other fans see trouble brewing in Disney's apparent penchant for drawing inspiration from the animated sci-fi comedy for its own superhero saga, particularly when there are so many decades of actual Marvel Comics storytelling (much of which, it could be argued, was a chief influence on "Rick and Morty" itself) to draw from instead.
Some fans think the MCU would be better off with writers from the world of comic books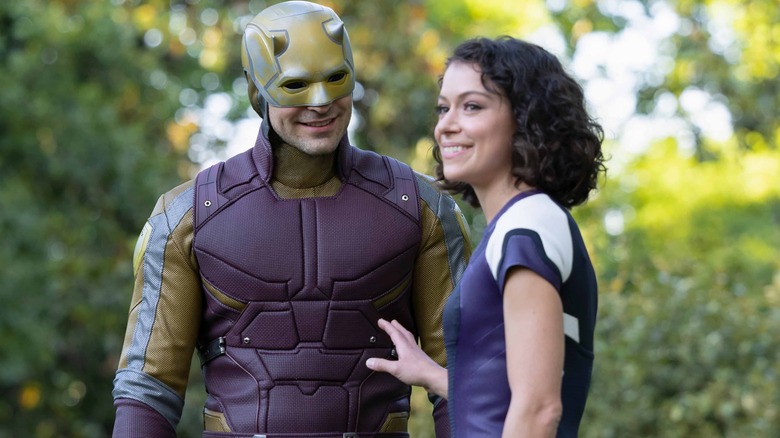 Disney/Marvel Studios
Disney's recruitment of Jessica Gao, Michael Waldron, and Jeff Loveness from "Rick and Morty" to helm a slate of new Marvel projects is no coincidence. Viewers of many of the most recent Marvel films and series will note a sensibility and comedic tone that seems to share plenty of DNA with the Adult Swim hit, not to mention the use of parallel universes and timelines, a plot device that has driven many an episode of "Rick and Morty." The problem is, many fans don't think the tone that spins gold on Adult Swim is a good fit for Marvel, like Reddit user u/reedy996, who lamented: "They've had a hand in 4 projects now and those 4 have been the worst received. Just stop and hire good cinematic writers."
While that Reddit user is off on their count by one ("Loki" was well-received on all fronts), the other three projects are recent sore spots for the MCU. Reception for the "Doctor Strange" sequel was strictly divisive, while "Ant-Man and the Wasp" is only the second MCU film ever to achieve a "rotten" rating on Rotten Tomatoes. And to say that "She-Hulk: Attorney at Law" was poorly received would be an understatement. All three projects were criticized for writing and tone.
Another Reddit user u/jert3 concurred, saying that Disney has a much more promising talent pool sitting right under their noses: "They would be so better off if they hired a random Marvel comics writer from 15 years who retired, to at least flesh the story's plot. Instead: no plot." 
Waldron himself has spoken on how "Rick and Morty" was "a great training ground" for the MCU, and the brain trust at Disney and Marvel seem satisfied with Waldron's and Loveness's work in the Marvel Cinematic Universe so far to entrust them with the next big Avengers films. With the multiverse plotlines only ramping up from here, fans probably shouldn't expect them to change their creative course and forget their "Rick and Morty" background any time soon.