Marvel's Avengers: Secret Wars Has Found The Perfect Writer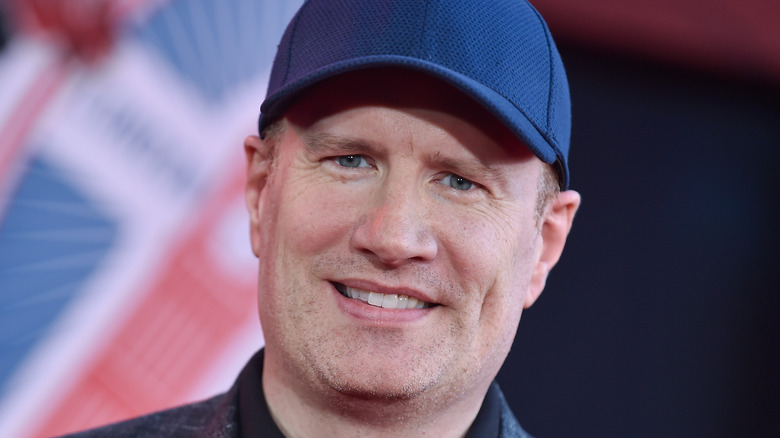 DFree/Shutterstock
Most of what Marvel Studios does these days instantly takes over the internet. Today's release of the trailer for "Black Panther: Wakanda Forever" was no different. Prior to that, though, the studio's most significant news came from their San Diego Comic-Con panel back in July.  
Before the panel, Marvel fans wondered when the next "Avengers" movie was coming. Previously, the studio ended each of its phases with an ensemble movie featuring Earth's Mightiest Heroes, but studio president Kevin Feige revealed that the trend was coming to an end. Feige took the stage at SDCC, announcing that neither Phase 4 nor Phase 5 would close out with an Avengers movie. He told MTV News that, after the massive scale of both "Avengers: Infinity War" and "Endgame," the studio decided to scrap the idea of ending each phase of the MCU with an "Avengers" movie. Instead, they would focus on capping off each saga with massive "Avengers" movies. At SDCC, Feige revealed that both "Avengers: The Kang Dynasty" and "Avengers: Secret Wars" would wrap up the MCU's Multiverse Saga in 2025 (via IGN).  
Given the six-year gap between the releases of "Endgame" and "The Kang Dynasty," Marvel Studios has a lot of hype to live up to. Even though both 2025 "Avengers" movies are a long way away, fans immediately wanted to know everything about it. Who would star in them, who would the director(s) be, and who would write the films were at the front of everyone's mind. 
Thanks to a new report, we now know the writer attached to "Avengers: Secret Wars."
Loki showrunner Michael Waldron will write Avengers: Secret Wars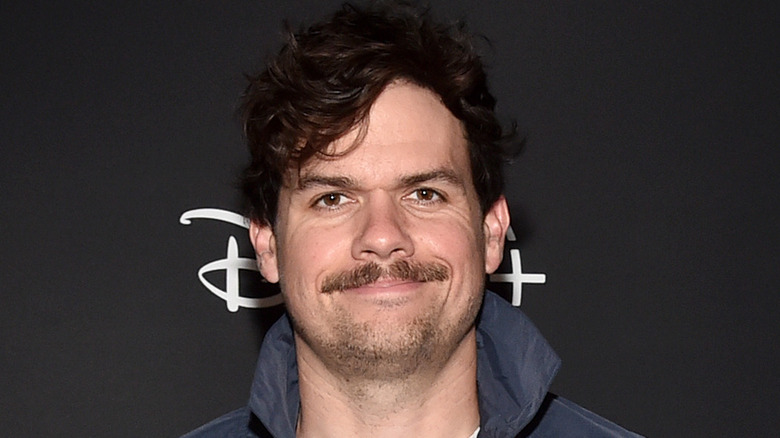 Alberto E. Rodriguez/Getty Images
Marvel Studios has hired Michael Waldron to write the highly-anticipated "Avengers: Secret Wars," Deadline reports. Waldron previously wrote "Doctor Strange in the Multiverse of Madness" and served as showrunner on "Loki," both of which were massive successes for the studio. Waldron is returning for Season 2 of "Loki," which is the first Disney+ show to get a second season.
Marvel Studios has a long history of hiring in-house talent to helm their biggest projects, so hiring Waldron isn't a surprising move. Joss Whedon directed "Avengers: Age of Ultron" after the success of "The Avengers." Kevin Feige gave Joe and Anthony Russo complete control over "Avengers: Infinity War" and "Avengers: Endgame" after proving themselves more than capable with "Captain America: The Winter Soldier" and "Captain America: Civil War." The Hollywood Reporter revealed that Destin Daniel Cretton would direct "Avengers: The Kang Dynasty" after successfully helming "Shang-Chi and the Legend of the Ten Rings," and Deadline reported that Jeff Loveness would write "The Kang Dynasty." Loveness previously wrote "Ant-Man and the Wasp: Quantumania."
"Avengers: Secret Wars" does not currently have a director, but Deadline's insiders claim the film will have its own director, insinuating that Cretton will not helm it. Assuming Marvel Studios keeps "Secret Wars" in-house too, fans should expect one of their widely successful directors to return for it. The Russo Brothers have previously stated that "Secret Wars" would be a dream project for them, but we'll just have to wait and see who Marvel Studios chooses.
"Avengers: Secret Wars" is set to release on November 7, 2025.