Wilmer Valderrama Credits NCIS Writers For Helping Put His Initial Fears To Rest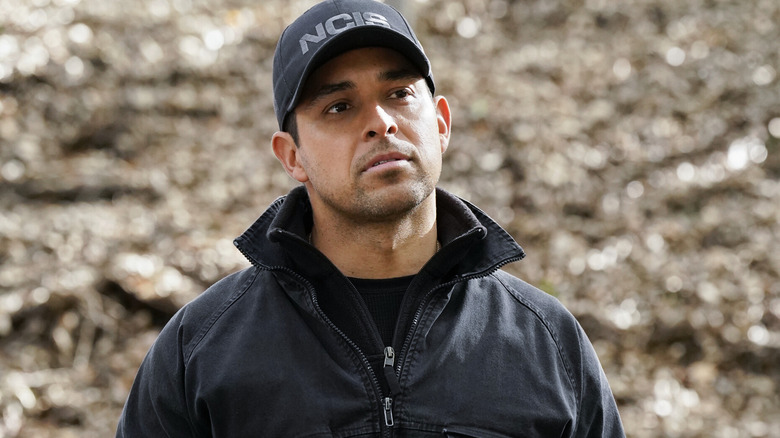 Robert Voets/CBS
Since its debut in 2003, the characters of "NCIS" has changed considerably. Much of the original cast is gone, with Brian Dietzen and Sean Murray the only actors from the first season still appearing regularly, and David McCallum making fewer and fewer guest appearances. While the flagship series is now in its 20th season, and the newest spin-off in the franchise, "NCIS: Hawai'i," just wrapping up its second season, fans have seen "NCIS: New Orleans" end after seven seasons, and the recent announcement that "NCIS: Los Angeles" will be wrapping up after finishing its 14th Season.
When Wilmer Valderrama first joined "NCIS" as Nick Torres in Season 14, he was thrilled to be playing someone that showrunner Gary Glassberg described as unpredictable. "He's the guy who's gonna fly through the window first and then ask whose window it was," he told Daily Actor. Coming in right after the departure of fan-favorite Michael Weatherly, Valderrama was ready to cause chaos and help breathe new life into the long-running show.
If the recent ratings of "NCIS" are any indication, the changes made since Valderrama's arrival have only helped the show, and he gives credit to the writers for creating a character like Torres that fans are excited to watch.
He wanted to bring something new to the show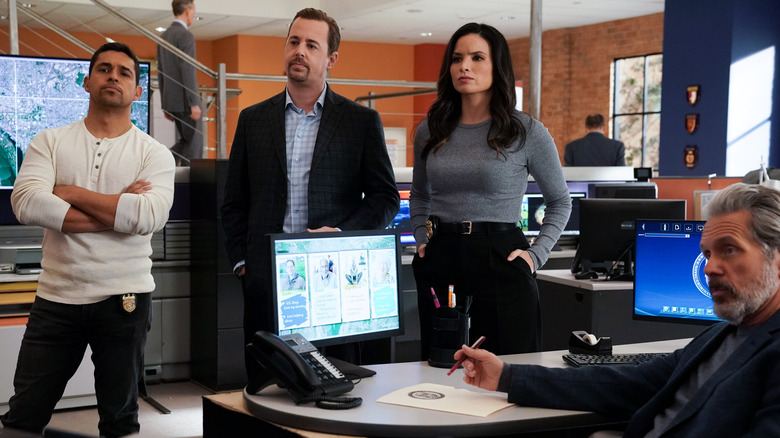 Sonja Flemming/CBS
While Wilmer Valderrama initially became known to audiences for his comedic performance in "That '70s Show," he's proven over the past decade that he is capable of holding his own in many genres. But even so, he admits to feeling surprised and nervous when he got the call about joining "NCIS," considering how long the show had already been on television. "I think my biggest concern was, 'What can I contribute to this ongoing train? Can I come in there and make a real splash? Can I play something that they've never seen?' " he told The Hollywood Reporter.
Luckily for Valderrama, he and showrunner Gary Glassberg were on the same page, looking for ways to keep the show fresh and exciting. He said, "I was very empowered by the writers and the showrunners, and their idea was to develop a character who could hopefully expand the NCIS universe a little bit." The outcome is Nick Torres, a character with a history the writers have only begun to explore. Valderrama loves playing the character, which is also a relief. "I mean, you do 24 episodes a season," he explained. "You better like the character you're playing."