The Transformation Of Wilmer Valderrama From That '70s Show To NCIS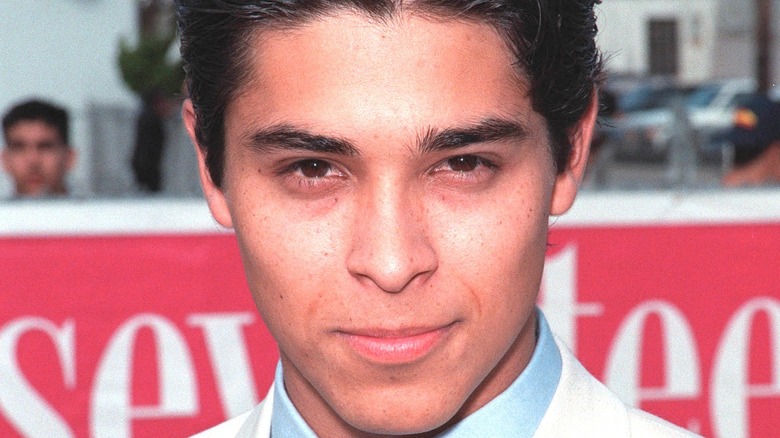 Featureflash Photo Agency/Shutterstock
Fans of "That '70s Show" were treated to exciting news earlier this month when it was announced the series' creators were launching a new spinoff series aptly titled "That '90s Show." The new series is set in 1995 and, per The Hollywood Reporter, will follow Leia Forman, daughter of Eric (Topher Grace) and Donna (Laura Prepon), as she spends the summer with her grandparents in Point Place.
As of now, the only characters from "That '70s Show" confirmed to be returning for the spinoff are Red and Kitty Foreman (played by Kurtwood Smith and Debra Jo Rupp, respectively). However, there is certainly a chance we see the return of Eric and friends for one last hurrah. In addition to kickstarting the careers of Grace and Prepon, "That '70s Show" also introduced the world to Wilmer Valderrama as the utterly goofy Fez.
Valderrama and his character quickly became a fan favorite during his time on "That '70s Show." While fans will certainly be clamoring for him to reappear in the new series, they might be surprised by just how much the actor has changed over the years.
Valderrama's breakout role was on That '70s Show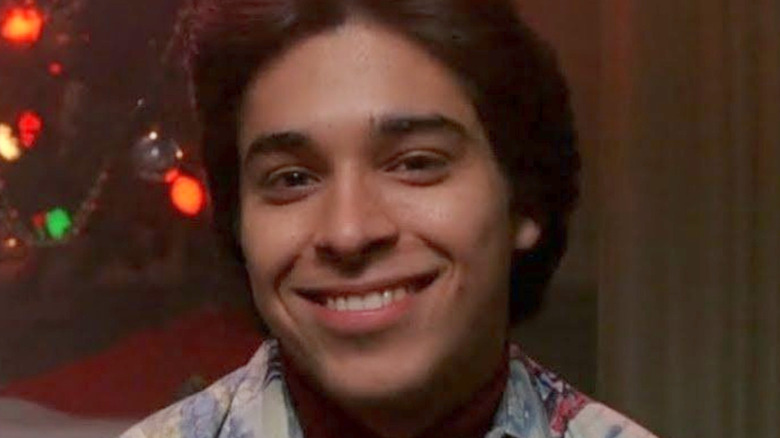 Fox
Per Wilmer Valderrama's IMDb page, his television career launched in 1998 when he landed a small role on the CBS miniseries "Four Corners," a show about the Wyatt family and their efforts to keep the family ranch out of the hands of property developers (a premise that might sound all too familiar to any fans of "Yellowstone"). However, Valderrama's second onscreen TV credit is also his most notable one. While still in his teen years, Valderrama was cast in "That '70s Show" as Fez, where he quickly stole the show as one of the most beloved characters.
On "That '70s Show," Fez is primarily defined by his obsession with women and a long-running joke about his mysterious background ("Fez" stands for "foreign exchange student" because his friends never learn his real name). Fans watched as Fez and the rest of the gang grew up over the years. Last we saw him, Fez was finally dating Jackie Burkhart (Mila Kunis). So, it's likely the two might be seen together in the spinoff series should both actors agree to reprise their characters.
Valderrama went from fan-favorite to Hollywood leading man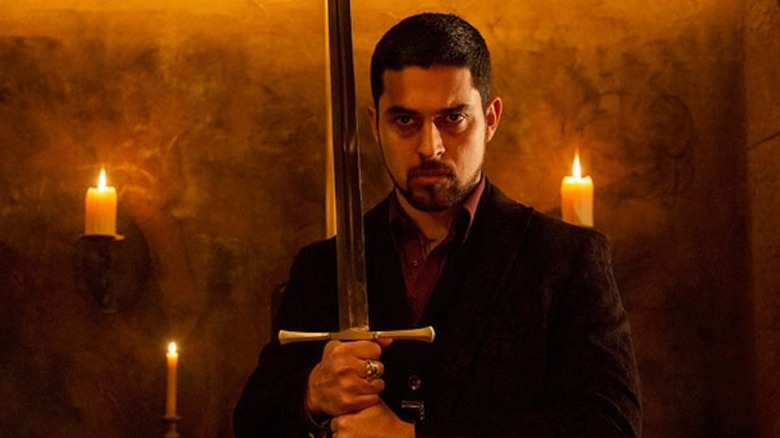 El Rey Network
Following the end of "That '70s Show" in 2006, Wilmer Valderrama took on a plethora of high-profile acting roles in both film and television, and for the first time, he was seen by studios as a leading man instead of a supporting actor. According to the actor's IMDb page, he voiced Manny on Disney Channel's animated children's program "Handy Manny" from 2006 to 2012, and he created and hosted the MTV series "Yo Momma" in the mid-'00s.
From 2014 to 2015, Valderrama starred as the lead villain in the "From Dusk Till Dawn: The Series" on the El Rey network. The show is a television adaptation of the 1996 Robert Rodriguez action horror film starring George Clooney and Quentin Tarantino. In 2015, he also took on a role as police detective Will Blake in the sci-fi series "Minority Report," a television show set after the events of the 2002 film of the same name directed by Steven Spielberg.
During this transitional period, Valderrama also starred in indie drama films, including 2011's "Larry Crowne," 2015's "The Adderall Diaries," and 2016's "To Whom It May Concern," further beefing up his already impressive acting resume.
Today, Valderrama is a key member of the NCIS team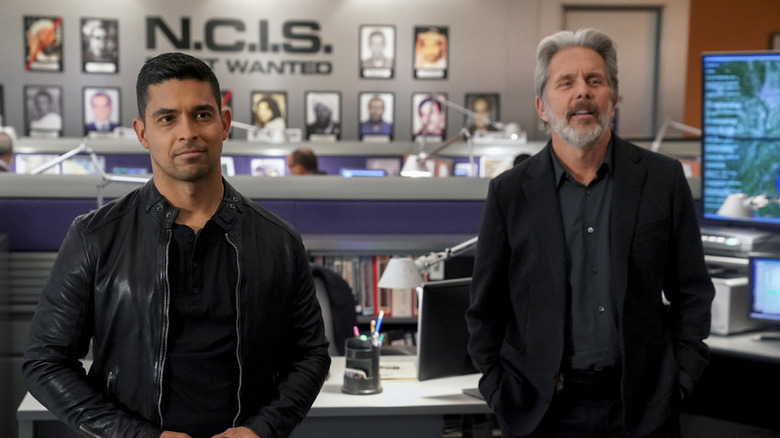 Sonja Flemming/CBS
Since 2016, Wilmer Valderrama has starred as special agent Nick Torres on CBS's crime procedural "NCIS." On the show, Torres is a competitive and fierce agent who specializes in working undercover. Valderrama is almost unrecognizable when he's working cases in the serious crime drama. Not only does he display the physique you'd expect from someone who completed years of marine and special forces training, but his aggressive demeanor is in complete contrast to the lighthearted absurdity of Fez and "That '70s Show" as a whole. 
After almost seven years on the show, Torres has become a major player in the world of "NCIS," and, despite a rocky start, fans have begun to consider him as one of the series' best agents. If he returns in "That '90s Show", it'll be interesting to see how they explain Valderrama's "NCIS" physique. For now, we'll have to wait and see, but we can certainly hope he'll make a cameo, however brief.