Free Fire Director Ben Wheatley Reportedly Working On Secret Marvel Project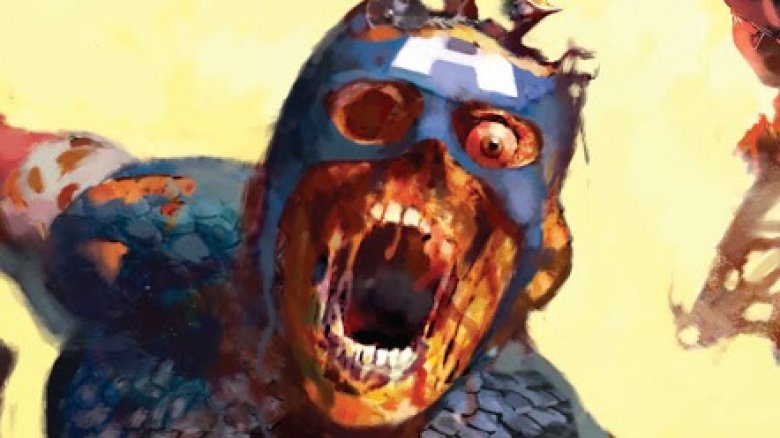 Marvel Comics
Phase Four of the Marvel Cinematic Universe hasn't kicked off yet, but speculation about the next phase of Marvel movies is already off and running, with a new report implying the involvement of English director Ben Wheatley with a future, unannounced Marvel movie. 
Wheatley, the director behind Free Fire, High-Rise, and Kill List, was referenced by actor/comic Bob Mortimer on an episode of the Adam Buxton Podcast, fueling rumors that the writer-director has signed on to a secret Marvel project in some creative capacity. 
During the appearance, Mortimer seemed to reveal that Wheatley had signed on to a project with Marvel Studios — but he did not reveal exactly what the project is.
As reported by The Playlist, Mortimer's comment came during a discussion of a Michael Jackson-related heist movie he was working on with Wheatley — a movie that apparently got sidelined when Wheatley was called up to do a secret Marvel film.  
"We were about to start that," Mortimer said, "but you know Ben Wheatley? Ben Wheatley got offered one of the big Marvel films, so it wasn't for us to say, 'You ain't doing that, Ben.'"
Even without further detail, the news is extremely intriguing, considering Wheatley's track record with violent, high-concept movies. The news is also notable due to Wheatley previously expressing tentative interest in making a movie with Marvel Studios.
Specifically, the movie Wheatley had in mind, according to an interview the filmmaker gave with Little White Lies in 2017, is a take on the niche "Marvel Zombies" brand. It's a comic book series that's exactly what it sounds like, a film adaptation of which up to now seeming somewhat unthinkable. Could that possibly be what's going on here?
Asked if he would ever want to make a Marvel-branded blockbuster, Wheatley told the outlet, "I dunno. I don't really know how those things work."
"'Marvel Zombies' hasn't been done which is what I'm interested in," Wheatley continued. "Maybe that's a bit too niche. Marvel's interesting in that it's kind of a hybrid of cinema and television. A very, very expensive TV show that you buy a pass for every three months."
Is it possible that Wheatley is working on, of all things, a Marvel Zombies movie? Or does Mortimer have his information wrong? Is it possible this is a Marvel movie that doesn't involve Marvel Studios, a la Sony's Venom or Fox's X-Men franchise?
Until the news is cleared up, we're left with more questions than answers. Currently, the only movies post-Avengers 4 that fans know for sure are coming are a sequel to Spider-Man: Homecoming and Guardians of the Galaxy Vol. 3. Additionally, there are reports that the studio is preparing a movie focusing on The Eternals. 
Beyond that, the future of the Marvel Cinematic Universe is a mysterious one. But if Ben Wheatley does turn out to be involved with a future movie, it'll certainly be one to see — zombies or no zombies.
The next movie in the MCU, Ant-Man and the Wasp, is set to swarm theaters on July 6.