What Garrett Hedlund Thinks Makes Tulsa King So Relatable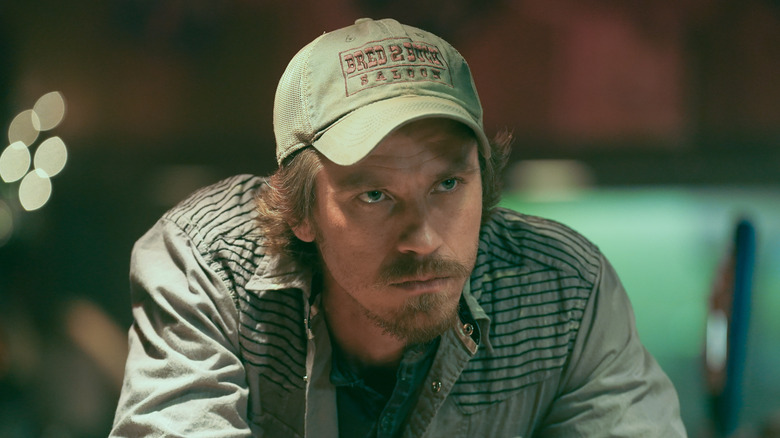 Brian Douglas/Paramount+
Taylor Sheridan has quickly grown his own Dick Wolf-like television empire. It all started with "Yellowstone," the Western soap-drama that follows the Dutton family, their massive ranch, the cowboys that keep it thriving, and the foes who try to take it from them. The unparalleled success of "Yellowstone" has not only allowed Sheridan the freedom to create two Dutton origin story prequels in "1883" and "1923," but he has leaned into creating and producing other TV shows as well.
Given his affiliations with projects like FX's "Sons of Anarchy" and Denis Villeneuve's "Sicario," Sheridan has a natural proclivity toward crime dramas, and his overall deal with Paramount has given him the leeway to create several original dramas in this genre. One is "Tulsa King," starring Sylvester Stallone, which premiered in 2022. Stallone plays mafia capo Dwight Manfredi who, after serving a lengthy prison sentence, is sent to Tulsa, Oklahoma to set up criminal operations. Along the way, the audience gets to know the locals of the town.
One local is Garrett Hedlund's Mitch Keller, a native of Oklahoma and former bull rider who has some experience getting into trouble with the law. He becomes an associate of Stallone's mob boss in the series. In a recent interview, Hedlund opened up about his role on the Paramount+ drama and what makes the show special.
Garrett Hedlund thinks that introducing the viewers to Tulsa locals makes them relate to the characters more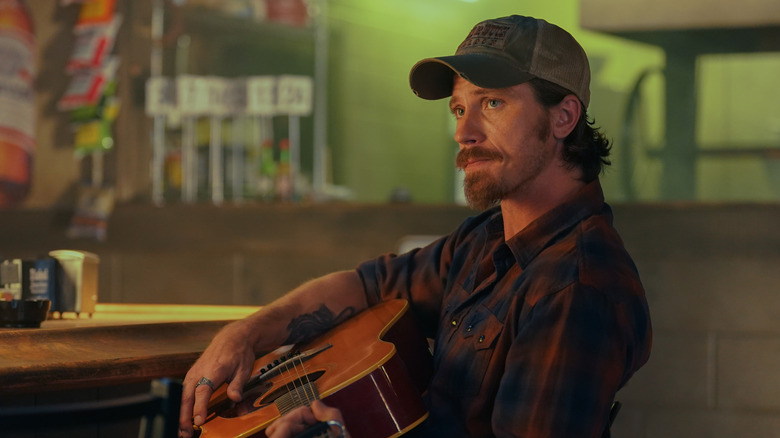 Brian Douglas/Paramount+
In an interview with UPI, Garrett Hedlund spoke about what his character sees in an outsider like Sylvester Stallone's Dwight Manfredi. "He might spice up life here in Oklahoma and he might possibly lead to a better future for my character ... We see a little opportunity and then, episode to episode, you see if those opportunities come to fruition," he said.
But more than anything, Hedlund appreciated the way the show portrayed Manfredi's relationships with the locals in Tulsa. "It grounds everything in realism. It makes everything relatable," Hedlund commented. "It makes you want to root for them. It makes you see yourself within these characters. That's the essence of what makes a really wonderful, exciting show."
Interestingly, Hedlund noted that his relationship with Stallone precedes the show. Apparently, they met one another over 20 years ago when they trained at the same gym. "We've been buds ever since. It felt like it was due time to go share the screen together," Hedlund said, who had nothing but great things to say about Stallone. "The man is the world's hero and has been for a long time. It was an honor to work with him."