A Tulsa King Universe May Be On The Horizon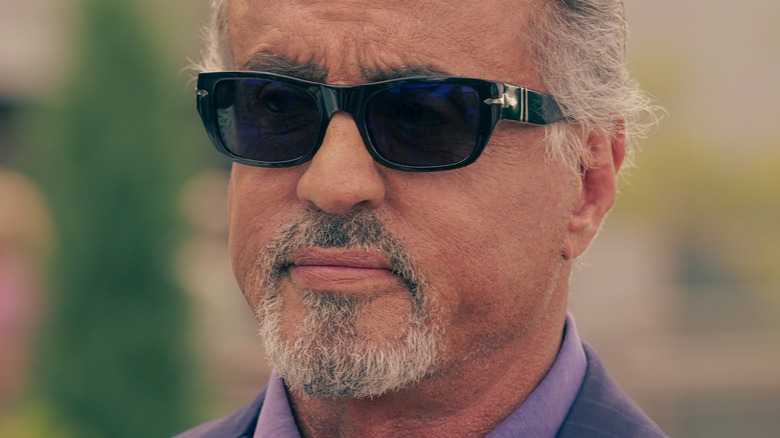 Brian Douglas/Paramount+
"Tulsa King" has added to Taylor Sheridan's winning streak at Paramount Network, and with his franchises getting high marks across the board ratings-wise, why stop there?  There's plenty of potential for a possible further expansion of the material through a spin-off series. 
The series centers itself around the adventures of Dwight "The General" Manfredi (Sylvester Stallone), who has been sent off to Tulsa, Oklahoma by the mob after doing a multi-decade stint in prison on behalf of the Invernizzi crime family. While doing time for murder, he didn't squeal on his fellow mafiosos, so being sent off to an alien world of roping, riding and how-de-doo feels like something of a betrayal. Nonetheless, Dwight sets about trying to set up a new Invernizzi outpost and soon finds himself tempted to shed his loyalty to the family by going into business for himself.
We're only one season deep into Dwight's story, and there are plenty of nuances to be explored there. For anyone hoping that there might be an expanded universe coming out of the "Tulsa King" world, it appears that Paramount and Sheridan might be willing to satisfy your craving.
Paramount is definitely open to spin-offs for the series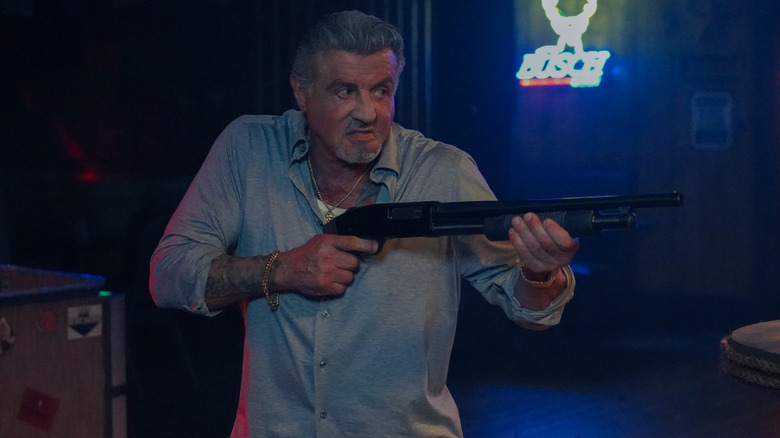 Brian Douglas/Paramount+
Per a statement given to IndieWire at Paramount+'s TCA panel in January 2023, Paramount+ chief programming officer Tanya Giles indicated that there could be some "Tulsa King" spin-offs coming in the near future. "The short answer is 'absolutely,'" Giles said. "We're open to the possibilities, everything ... The huge success we've had with 'Tulsa King' and Sylvester Stallone opens up possibilities with Taylor Sheridan ... So I think there's always a possibility that there's more to that universe and more to that story."
It's easy enough to imagine a spin-off exploring Dwight's early years, or one about the formation of the Invernizzi family in New York City, but naturally there has been no agreement as to what a "Tulsa King" spin-off might entail. It might look at a side character, delve into the past, or even take us to the future. 
Fans of the show were already treated to a Season 2 renewal (per Deadline) in the fall of 2022, even though some members of the audience were left with nothing but disappointment over the Season 1 finale. And while the series gets some things wrong about Tulsa, fans have still flocked to the series, powering "Tulsa King" to stronger ratings than the HBO hit, "House of the Dragon." 
In the meantime, for those obsessed with the Sheridanverse, there's the rest of the fifth season of "Yellowstone," as well as the conclusion of "1923," to look forward to in 2023.