Callie Haverda Had A Nerve-Wracking Experience Filming Her First That '90s Show Scene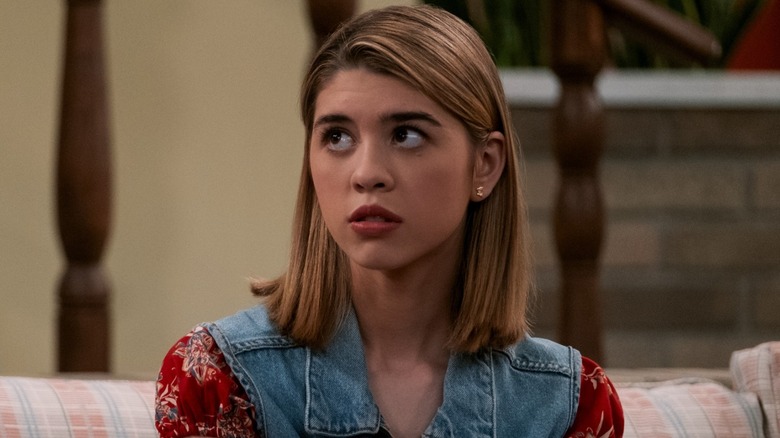 Patrick Wymore/Netflix
"That '90s Show" had a lot riding on it when the new sitcom aired on Netflix. As with any continuation of a massively popular property, the stakes were high. From 1998 to 2006, "That '70s Show" was a beloved series that melded nostalgia for an era gone by with genuinely smart writing. Though the ending was wrapped up in the wrong ways, a sequel series featuring a new generation was an inspired idea. Some initial theories for a new show were shot down, but finally, the production landed on a concept that honored the original series and introduced new characters.
Set in 1995, audiences are reintroduced to Red (Kurtwood Smith) and Kitty Forman (Debra Jo Rupp) when their granddaughter Leia (Callie Haverda) comes to visit. Sprinkled with cameos from most of the main cast, "That '90s Show" became an instant success and was quickly renewed for Season 2. Since sequel shows add more pressure than just your average sitcom, the new cast has to stand apart from the legacy characters and be just as impressive. And as the series' lead, Haverda felt the pressure when she filmed her first scene.
She had never filmed before a live studio audience before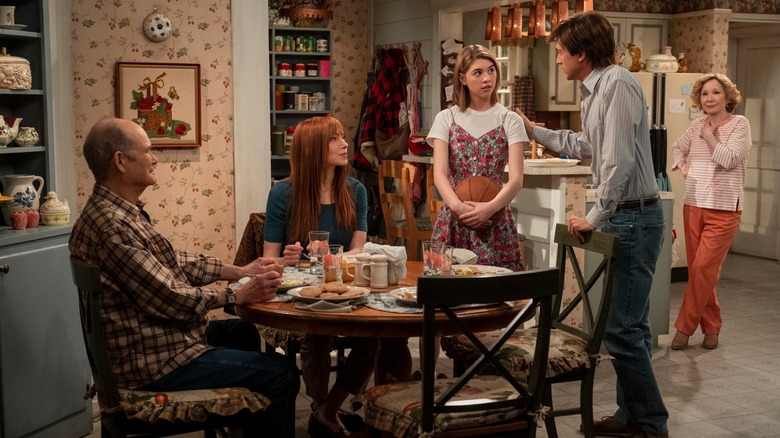 Patrick Wymore/Netflix
One of the hallmarks of "That '70s Show" was the common practice of shooting in front of a live studio audience. This has somewhat fallen out of fashion in recent years. Shows such as "How I Met Your Father" have been met with criticism for the laugh track. But "That '90s Show" was not to be deterred. It paid homage to its predecessor and many '90s sitcoms. But for actors who weren't even born yet when the series takes place, this was a foreign concept.
"It was definitely new to me," Callie Haverda admitted to Distractify in an exclusive interview. "I was very scared of live studio audiences before I'd ever done it because I had no idea what it was." The scene in question wasn't small by any means. Haverda explained that her first experience involved all three generations of Formans, which only added to the pressure. She joined her onscreen parents, Topher Grace and Laura Prepon, as well as series regulars Kurtwood Smith and Debra Jo Rupp. After starring in the original show, all had gone through the process many times. What the young actor didn't anticipate was how much of a rush it would be. She soon realized what a gratifying experience it was.
"It was almost like some days, I would miss filming in front of the audience whenever we [had] regular filming days," she finished.