Why Redditors Think That '70s Show Wrapped Up In All The Wrong Ways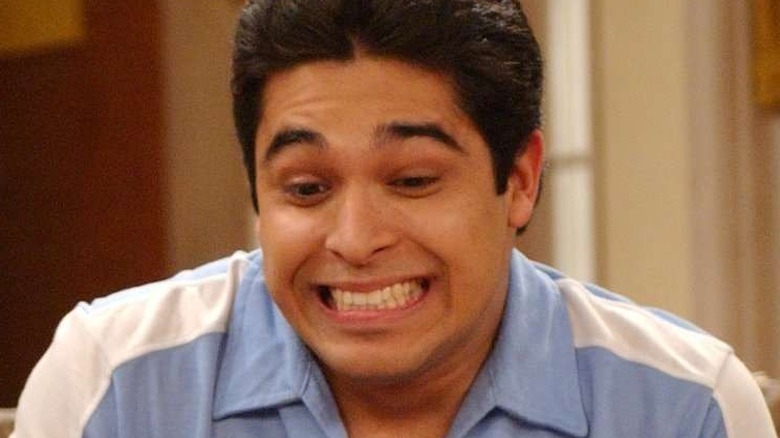 Fox
"That '70s Show" was a long-running hit on Fox, airing from 1998 to 2006. Set in the faux Wisconsin suburb of Point Place, the sitcom followed the lives of a teen friend group that regularly hung out at the house of Eric Forman (Topher Grace). In addition to Grace, the comedy series starred Laura Prepon, Ashton Kutcher, Mila Kunis, Danny Masterson, Wilmer Valderrama, and Lisa Robin Kelly as the rest of the teen friends, with Kurtwood Smith and Debra Jo Rupp playing the Forman parents, Red and Kitty (per IMDb).
Fans watched the gang grow up, fall in love, graduate from high school, and, yes, smoke pot in a basement circle, but a change was afoot. All of the stars wouldn't stick with "That 70s Show" to the end, and by the last season, Grace was mostly long gone. At the end of the seventh season, his character moved to Africa to be a teacher. In reality, Grace left the show to focus on his movie career.
In addition, Kutcher's character, Kelso, was reduced to a guest role for the final season (per Entertainment Weekly). A new character, Randy Pearson, played by Josh Meyers, was created to fill the departing main stars' huge shoes, but it didn't really work. In fact, some fans think "That '70s Show" should have quit while it was ahead –- as in, no season eight at all.
Fans think Season 8 feels artificial and uncharacteristic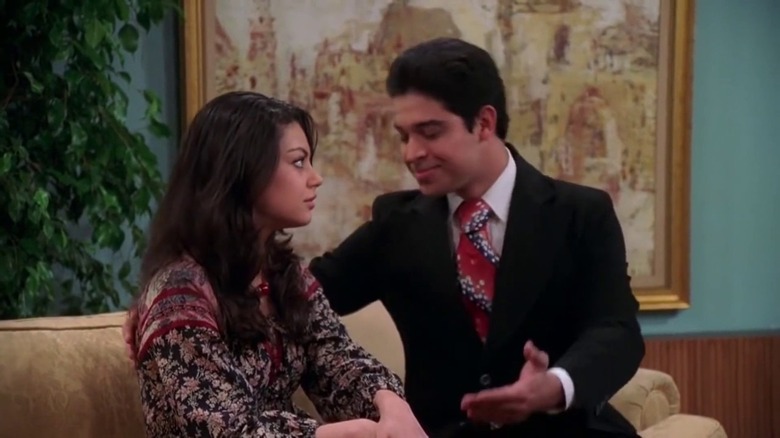 Fox
In 2005, "That '70s Show" aired its season seven finale, "Till the Next Goodbye," but it wasn't a goodbye to the series. Despite multiple cast changes, the show returned later that fall and wrapped up in 2006. The series finale was set on New Year's Eve 1979 and featured an odd plot twist where Jackie (Mila Kunis) decides she has a thing for Fez (Wilmer Valderrama) after rebuking him throughout the series and dating his pals Kelso and Hyde (Danny Masterson).
Some think the show should have skipped that storyline and ended when Eric Forman left. In a Reddit thread, one fan wrote, "With Eric and Kelso exiting they should have wrapped it up..." Another commenter agreed, adding, "Yeah the last season or two was pretty lame — Kelso replaced, Donna gone and Fez was just kinda getting creepier to me." While one Redditor thought that the show's writing ruined the finale, most agree that the show wrapped up the wrong way — and it's not just fans that hold this belief.
In an interview with Today, even Valderrama admitted that something was off with the Fez and Jackie love connection. "I think at that point we were like, 'I mean, what else are we going to do? We kind of ran out of everything ... so that's why we're like, 'What would be the most random thing we could do? And I feel like that was it."