How I Met Your Father Showrunner Addresses The Main Criticism Of The Series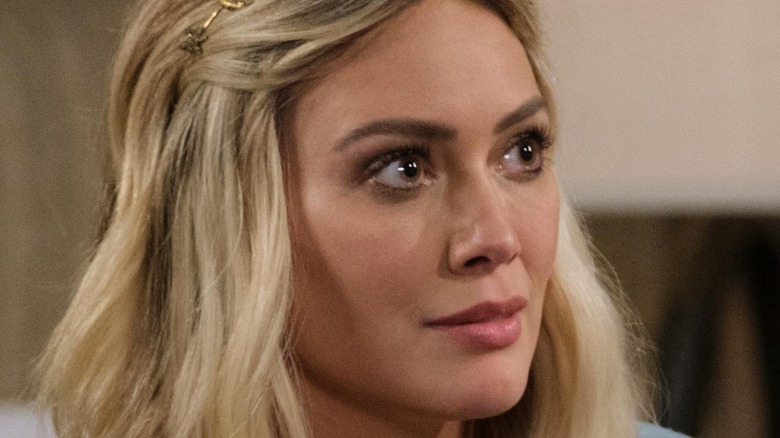 Patrick Wymore/Hulu
To survive in a brutal landscape of low attention-span viewers, television comedies have to evolve and bring new ideas to the table. When "How I Met Your Mother" launched on CBS in 2005, it was lauded for its distinctive premise and execution, which focused on a father (Josh Radnor) recounting his romantic exploits to his children. With flashbacks, forwards, and a variety of segues, "How I Met Your Mother" told a compelling story in an even more compelling way, making it one of the most celebrated and funniest sitcoms of all time.
After the Emmy-winning series wrapped up with nine seasons under its belt, it became clear for executives that a spinoff would be worth exploring. The title alone for the series suggested that a mother-focused show could be a solid companion piece. Work on a maternal spinoff kicked off in 2013, with future "Little Women" director Greta Gerwig tapped as the lead character, with Meg Ryan in tow as the character's adult voice. The series was largely unrelated with "How I Met Your Mother" besides the general premise and structure. While a pilot was shot, CBS decided it was best to pause any spinoff efforts (via E! News).
Just shy of a decade later, the property was resurrected, with "How I Met Your Father" commissioned for Hulu. Starring Hilary Duff, the spinoff is set in the same universe as "How I Met Your Father" and features explicit cameos and references to the parent series. Despite being a continuation of the beloved CBS sitcom, word of mouth hasn't been too positive on the spinoff. Acknowledging one of the largest issues fans and critics have with the series, co-creator Isaac Aptaker has cleared the air on one the show's most controversial creative choices.
How I Met Your Father's co-showrunner says the use of a laugh track ties into the original series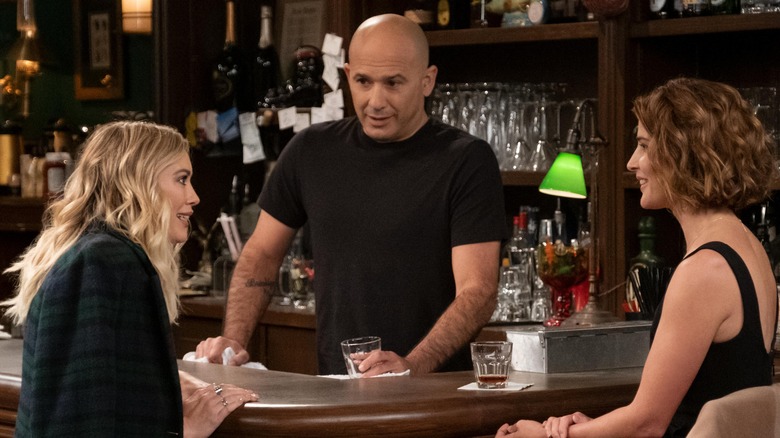 Patrick Wymore/Hulu
"How I Met Your Father" has a few ways to go before it becomes a critical darling. One of the main issues the series has faced is the use of a laugh track, a rather antiquated sitcom component. Variety said as much in their review of the series, saying, "its commitment to the original 'How I Met Your Mother' combination of soft punchlines leading to a loud laugh track, makes 'How I Met Your Father' one of the more downright disorienting series in recent memory." 
For Isaac Aptaker, the co-showrunner of "How I Met Your Father," the use of a laugh track is a key component in making the series feel like a continuation of the iconic CBS show. "It feels like if you're doing 'How I Met Your Father,' it should feel like you're in the same world as 'How I Met Your Mother,'" the creative told RadioTimes. "So it should look the same and have the same vibe to it, and that does include the laugh track."
Some "How I Met Your Father" fans do enjoy the throwback nature of the laugh track. Taking to the show's fan subreddit, u/FreakShow71 gushed about the use of the laugh track and how it "makes [the spinoff] quite loyal to its predecessor." u/Pheebscrossing chimed in, saying laugh tracks make the jokes funnier and the show "cozy."
Similar sentiments were echoed by Aptaker, who continued his RadioTimes interview by saying how comforting laugh tracks are. "And then I think a lot of people find it really comforting and familiar, and like the TV that they grew up loving," Aptaker said. "So hopefully those who can't get on board learn to live with it."