Chicago Med Fans Are Thrilled To Finally See Maggie And Ben Back Together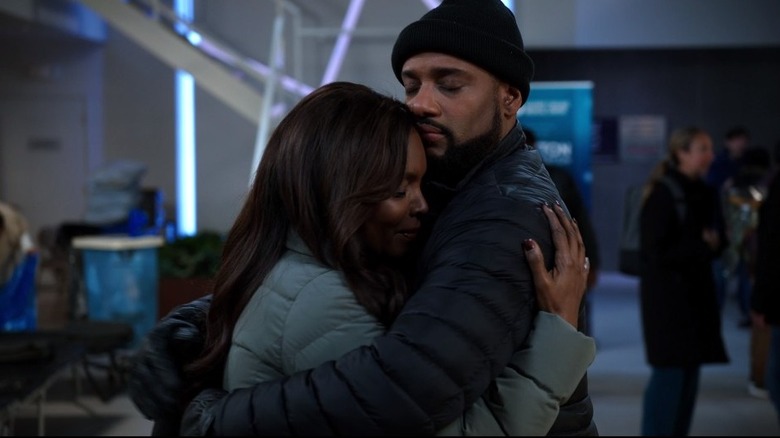 NBC
When "Chicago Med's" Maggie Lockwood (Marlyne Barrett) and Ben Campbell (Charles Malik Whitfield) first met while they were both undergoing chemotherapy in Season 5, Episode 7 ("Who Knows What Tomorrow Brings"), it didn't take long for fans to begin rooting for the couple. After going into remission, the couple grew closer and stronger until they got married in the 100th episode during Season 5.
But it didn't take long for fans to become concerned for Maggie and Ben's relationship, especially after Grant Young (Wayne T. Carr), her high school boyfriend and the father of her daughter, Vanessa (Asjha Cooper), comes back into her life. Seemingly incapable of setting up boundaries, she lies to Ben about being in touch with Grant and then goes for a ride with him in a moment of nostalgia, which results in the two of them almost sharing a kiss. When she comes to her senses, they get T-boned by a truck, and she hides the accident from Ben. After he finds out about it from another doctor, their relationship goes from shaky to worse as Ben's trust in Maggie is broken.
Maggie and Ben's relationship seemed headed for failure, but a dangerous storm has brought them back together, and fans are thrilled.
They embraced after being at odds for months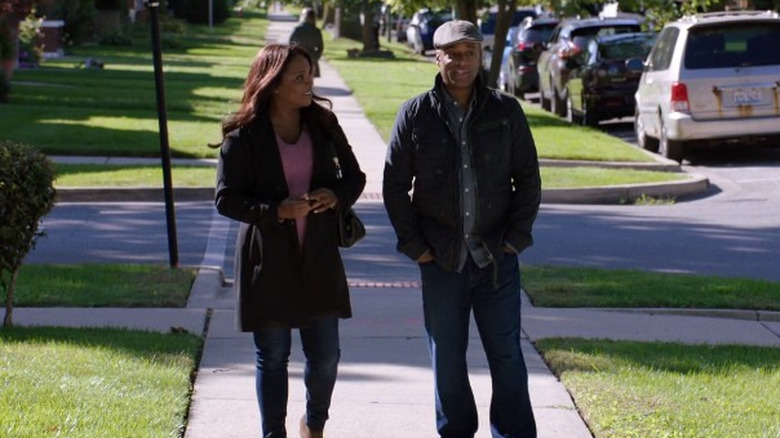 NBC
In Season 8, Episode 13 ("It's an Ill Wind That Blows Nobody Good"), a blizzard hit Chicago and was causing havoc all over the city. Maggie Lockwood tries desperately to get ahold of her husband, Ben, but he isn't returning her calls. Of course, other events are happening at the Gaffney Chicago Medical Center so that Maggie can distract herself from her worries. But as she sees a couple separated by the storm embrace, the crest-fallen look on her face says it all. Of course, it's that moment she sees Ben. "I really expected Maggie to find out Ben had been injured [or] killed in [an] accident. So happy they reunited instead," tweeted @stephy9538.
When Ben apologized to Maggie that it'd taken him so long, we weren't sure if he was referring to calling her back or realizing he didn't want to lose her. Either way, seeing them embrace was everything fans wanted. "I am soo happy for Maggie! She deserves forgiveness, and I'm glad Ben came to his senses!" tweeted @EGMike84. The couple have a strong foundation, and we hope they can earn back the trust and get back to their love for each other. As @fearless_cait says, "Ben and Maggie are back together!!! All is right in the world!!"