Who Plays Ben Campbell On Chicago Med?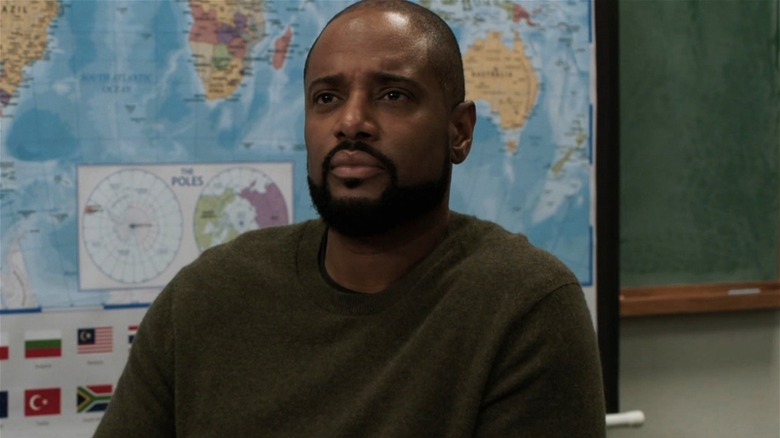 NBC
Ben Campbell is first glimpsed as a patient being treated in the chemotherapy ward in the 2018 episode "Who Knows What Tomorrow Brings" on "Chicago Med." During the next five years, Campbell would go on to make over a dozen appearances on the long-running NBC hit through the show's current season (per Chicago Med Fandom).
But getting his chemo treatment at Gaffney Chicago Medical Center was auspicious in more ways than one for Ben. Because in addition to putting his cancer into remission, during that treatment session, he ran into charge nurse Maggie Lockwood (Marlyne Barrett), who was also being treated at the time. A fan-favorite regular, Nurse Lockwood has been a staple on the series for over 150 episodes, as well as making guest appearances in One Chicago sister shows, "Chicago P.D." and "Chicago Fire" (via IMDb). And as it turns out, Ben and Maggie's serendipitous encounter during that chemo session would lead to the characters getting married in the Season 5 episode, "Ghosts of the Past" (per TV Line). So, with his backstory as an increasingly important persona on the show, who is the actor playing Ben Campbell on "Chicago Med"?
Chicago Med's Ben Campbell is portrayed by Charles Malik Whitfield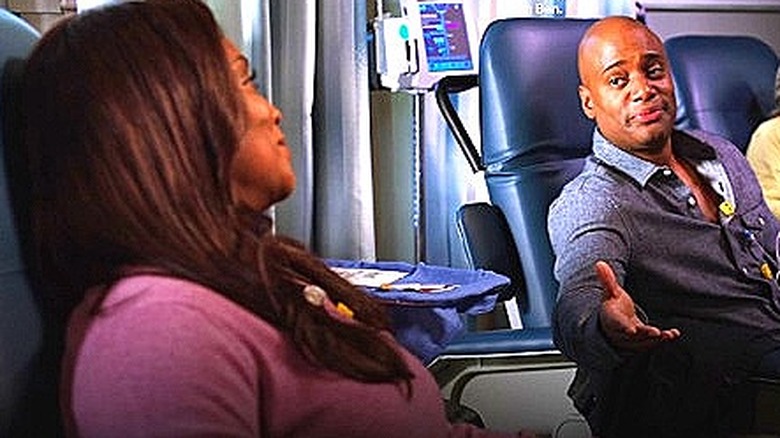 NBC
While actor Charles Malik Whitfield is likely most familiar to Chi-Hard fans of "Chicago Med" as Maggie Lockwood's hubby, they might also recognize the veteran actor from his long list of high-profile roles in other notable films and TV series.
Beginning his acting career in the early '90s playing Dr. Ben Price on the iconic soap "One Life to Live," Whitfield would turn up in various films and TV shows during the next few decades. During this period, he would make appearances on series including "Law & Order" and "Law & Order: SVU," "Supernatural," "CSI," and the 2009 feature film "Notorious." More recently, fans could have spotted Whitfield taking on more substantial roles, such as Otis Williams in "The Temptations," Mason Harris in "American Horror Story," Lushion Morgan in "If Loving You Is Wrong" and Bunk in "Atlanta" (via IMDb).
As for viewer response to the "Campwood" pairing of Campbell and Lockwood on "Chicago Med," Redditor u/Coachman76 seemed to sum up fan sentiment back in 2020, writing, "They are among the best, maybe THE best thing to happen to 'Med' this season."