Euphoria Season 3 - What We Know So Far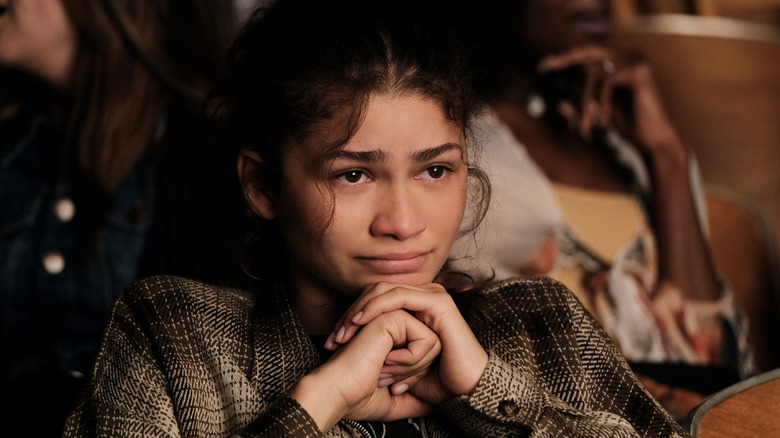 Eddy Chen/HBO
"Euphoria" season 2 was an absolute tour-de-force. With one nail-biting plot development after another and many characters in secret or open conflict with one another, Sam Levinson's seminal teen drama leveled up incredibly from the already excellent first season and became something of a force in the cultural zeitgeist as a result.
The fact that it became the most tweeted-about show of the decade during season 2 helps to confirm that "Euphoria" is definitely connecting with its target audiences. Furthermore, from Cassie's (Sydney Sweeney) betrayal of her longstanding friendship with Maddie (Alexa Demie) to Lexie's (Maude Apatow) play that was definitely about them, there was plenty to unpack in the scandalous second season.
However, with all of those massive plot developments and life-changing moments, many fans will naturally be wondering what's next for Rue (Zendaya), Jules (Hunter Schafer), and the rest of the group. Though much of season 3 is still up in the air, we do have some details to share on that front as fans anxiously await the next part of the story.
Expect the series to return in late 2023 at the earliest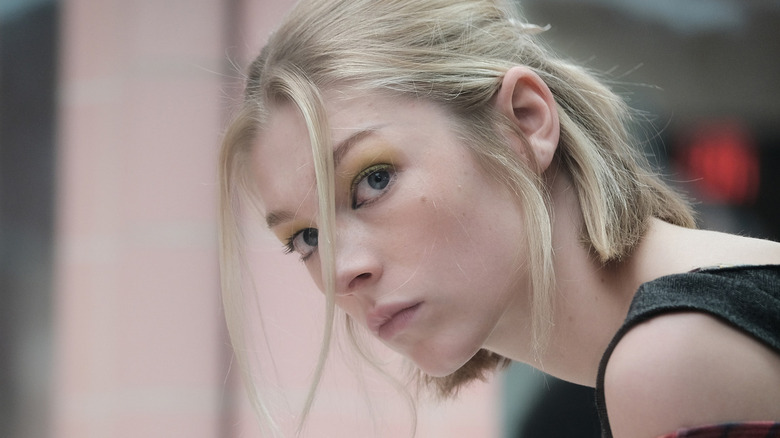 Eddy Chen/HBO
As reported by Collider, per Production Weekly, the third season of "Euphoria" will only begin filming in February of 2023, meaning it's going to be a bit of a wait before we get any new episodes in the series. Furthermore, according to Complex, each episode of the HBO series takes roughly a month to film.
That means that, with things as they are, all 8 episodes would take until at least October to be completed. Add in time for editing and making additions to the episodes like sound effects and music, "Euphoria" won't be returning until the end of 2023 at the absolute earliest.
Of course, when HBO decides to drop the new season could also depend on what other shows the network has in the works. The releases of television shows, like with movies, are often designed to make it so that a series isn't competing against a similarly popular show or drawing attention away from another big HBO show.
Furthermore, with "Euphoria" creator Sam Levinson working on other projects for HBO like "The Idol," this could help to explain the delay now that the COVID-19 pandemic is less of an impediment to shooting new episodes of the series. Either way, with no official release date, we can only speculate on a late-2023/early-2024 drop for the season 3 premiere.
At least one of the main cast members will not be back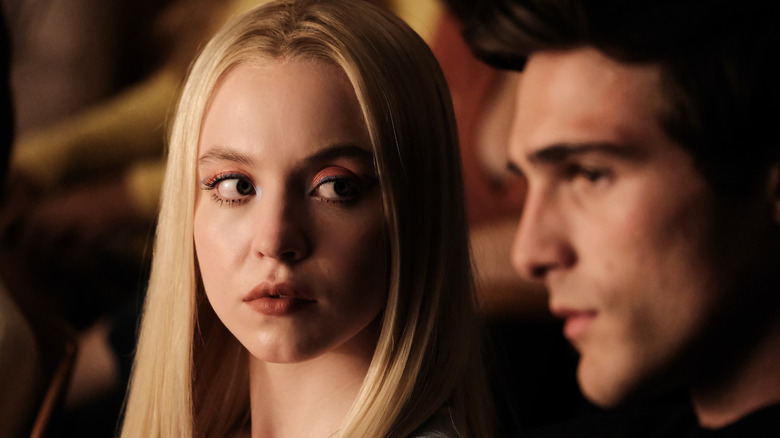 Eddy Chen/HBO
Unfortunately, some main cast members are unlikely to be returning in season 3 of "Euphoria." This includes, most notably, Barbie Ferreira, who played the sex-positive, body-positive character, Kat Hernandez across the first two seasons of the series. Following Ferreira not appearing at the premiere for season 2, many fans began speculating that she and Sam Levinson had a falling out.
This was confirmed when the actor dropped the news on her Instagram that Kat would be leaving the series. While Kat remained an engaging character in season 2 of "Euphoria," her final moments were admittedly baffling, as she lied to her boyfriend, Ethan (Austin Abrams), about a brain cancer diagnosis in order to avoid revealing that she just wasn't sexually excited by him anymore.
Another actor who may not be returning is Eric Dane, who portrays Cal in the series. The end of season 2 saw Nate (Jacob Elordi) turn in his father for his sex crimes with minors. Though season 3 could follow the trial and sentencing of Cal, it might just leave him in the rearview mirror as well.
As characters like McKay (Algee Smith) have already somewhat disappeared into the background, don't be surprised if they shuffle some characters aside to make room for new faces. Finally, Ashtray (Javon Walton), who went out in a blaze of glory at the tail end of season 2, will also not be returning (for obvious reasons).
Sam Levinson has been busy working on other HBO projects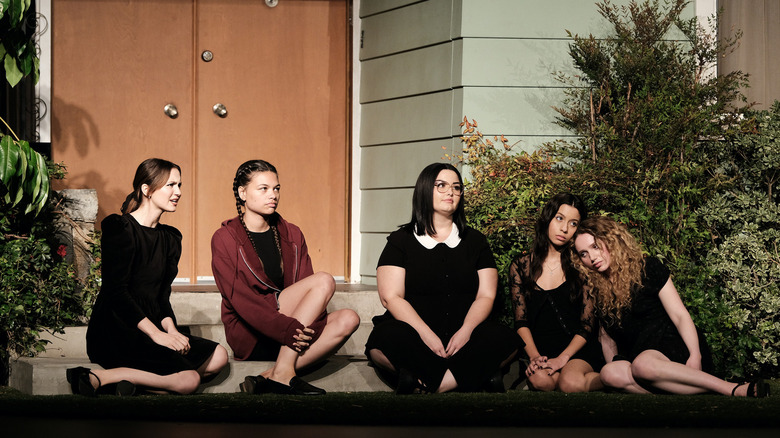 Eddy Chen/HBO
It's not all doom and gloom, though. For those of you impatiently tapping your fingers in anticipation of the third season of "Euphoria," Sam Levinson has an appetizer to help tide you over for the next batch of episodes. "The Idol," which was also created by Levinson, is currently set to arrive in June of 2023.
A similarly-themed series about the world of teens and young adults that many of us can only imagine in this day and age, "The Idol" follows a rising pop star (Lily-Rose Depp) who suffers a nervous breakdown before becoming involved with a self-help guru and cult leader, who will be portrayed by real-life pop sensation, The Weeknd.
Levinson's focus on "The Idol" between season 2 and season 3 of "Euphoria" could help to explain why new episodes are taking a little longer than expected to arrive on HBO and HBO Max. Still, if the star-studded trailer is any indication, this is definitely a series that will push a lot of the same buttons that "Euphoria" does.
Either way, the extra delay means that, hopefully, fans of Levinson's teen drama will be getting both shows within the same 12-month period, meaning that the wait will likely be worth it. As for whether the series can maintain the blistering pacing of season 2, that will remain to be seen when the third season of "Euphoria" arrives at last.