Stranger Things' Sadie Sink Knows Exactly What Max Should Do If She Wakes Up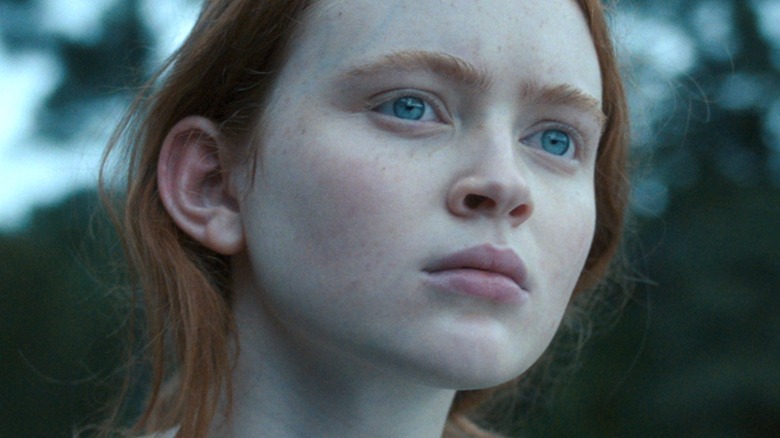 Netflix
Max Mayfield's story has been full of heartbreak; the "Stranger Things" character entered the series with a mysterious past and a step-brother who was haunted by his own demons. Since season two, it's been a tough road for the teen. She's had an on-again-off-again romance with Lucas and became best friends with Eleven. Season four provided an unprecedented level of angst for Max. As Vecna set his sights on her, the character finds herself embroiled in a fight to survive.
Much of the credit for Max's popularity goes to actress Sadie Sink. It was far from the young star's first role — appearing in series, films, and theater productions. Still, the notoriety of portraying a skateboarding Hawkins resident has raised her profile significantly. Sink sees that attention pay off with "The Whale," where her performance as a daughter confronting her father's downward spiral is winning praise. Co-star Brendan Fraser is equally impressed by Sink. "I know that everyone — I know I'm speaking for myself and for her — we all upped our game after making this movie. We felt more confident and just better at our job, I think," he told Digital Spy. As the film winds its way through awards season, Sink is already looking at where Max will be during season 5 of "Stranger Things."
Sadie Sink thinks Max might make a surprising choice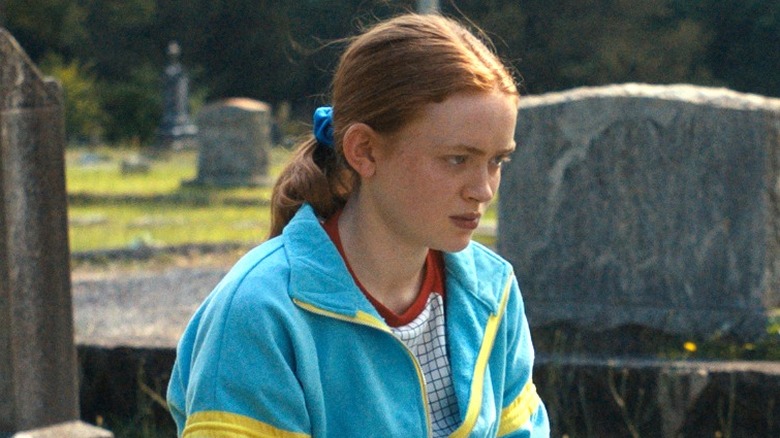 Netflix
Season four sees Max play a pivotal role. The past is catching up as she pushes away those closest to her and focuses on a memorable walkman. Vecna's pursuit leads Max to visit the grave of her late step-brother Billy, creating a pop culture moment as she hovered above. Meanwhile, keeping Kate Bush's "Running Up That Hill" continuously playing not only protects her, but also propelled the 1985 song's renaissance. Max risks it all — and even with the help of Eleven — the results don't look good. When viewers last see her, the character is in a coma and there's no indication of what the future holds.
Sink has an interesting approach to what might happen if Max ever wakes from that near-death experience. "After everything Max went through, if she ever wakes up, I think she would just flee. I think she's gonna get out of Hawkins," the actress told Variety. Sink's reasoning seems to come from Max's past traumas, arguing that she would be too smart to stay there. Of course, there is one element that could prevent the character from fleeing: friendship. The actress knows her character to be incredibly loyal, meaning there's room for Max to stay in Hawkins a bit longer.