Darren Aronofsky Reveals What Makes Sadie Sink So Impressive In The Whale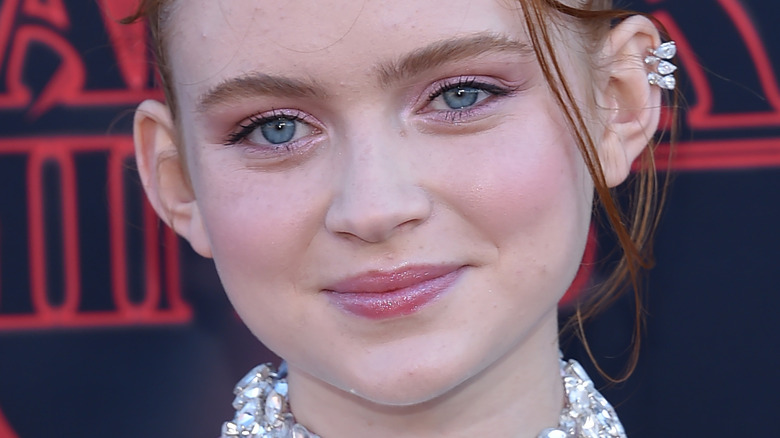 DFree/Shutterstock
When Sadie Sink joined the cast of "Stranger Things" in 2016, she was a little-known Broadway actor with a few on-screen credits to her name (via IMDb). Fast forward a few years, and Sink is one of the supernatural series' most indispensable characters — so much so that the Duffer brothers decided not to kill off Max in Season 4, a decision Sadie Sink defends. That's not to say that the co-creators were particularly merciful. Max met a grisly fate at the end of Season 4, but she's set to return for "Strangers Things" Season 5.
Sink has become an in-demand performer in the wake of "Stranger Things," and the young actor has since appeared in the films "Eli" and the "Fear Street" trilogy. Most recently, Sink co-starred in Darren Aronofsky's "The Whale" alongside Brendan Fraser, a role for which she has received high praise from her co-stars and Aronofsky himself. 
Sink brought subtle variations to each take
In "The Whale," Sadie Sink plays Ellie, Charlie's (Brendan Fraser) estranged daughter. Ellie is both manipulative and vulnerable, covering the scars of parental abandonment with an undeniable brattiness, but Sink is up to the task, especially according to Darren Aronofsky. In a scene breakdown video for Vanity Fair, Aronofsky sung Sink's praises. 
"One of the most impressive things that Sadie Sink does in 'The Whale' is she is at a different speed than every other actor," Aronofsky said. "She's working so quickly. Her mind is so rich and so complicated that you watch a movie maybe a thousand times, [and] I'll still be watching the film and see little moves and surfs and weaves and bobs that her character does in takes. That was impressive, just to see that the character could be played with that much sensitivity and variation." Aronofsky also complimented Sink's ability to work within the confines of the space as much of the film takes place in Charlie's small apartment.
Fraser was similarly impressed by Sink's control over her character. "The fluidity that Sadie plays — this beautiful controlled rage — was breathtaking to me," Fraser told GQ. "She won the game ball every day we worked."