Max Casella Knew Tulsa King Was A Success When He Started Hearing From Distant Family Members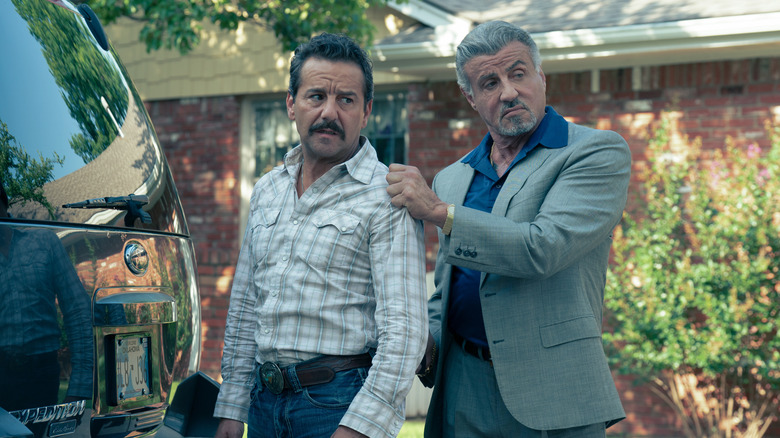 Brian Douglas/Paramount+
There's no doubt that producer and writer Taylor Sheridan is on a hot streak. Sheridan has created an empire of sorts for Paramount+ as the creative engine behind "Yellowstone," "1923," and the upcoming "1883: The Bass Reeves Story," to name a few. "Tulsa King" is yet another notch on the creator's resume, and the Sylvester Stallone-starring neo-Western was the number one new series on cable after premiering in November.
"Tulsa King" is a collaborative effort, and showrunner Terence Winter brings his singular vision and decades of television experience to the series. Winter honed his mafia chops as an executive producer and writer on "The Sopranos," and he also helmed "Boardwalk Empire" and "Vinyl." Winter is fond of recycling actors, and indeed, many "Tulsa King" cast members have appeared in his past projects, including Chris Caldovino and Annabella Sciorra.
Max Casella, who plays Armand "Manny" Truisi in "Tulsa King," appeared in all three of the aforementioned Winter series. The actor knew the latest show was a hit when his distant family members got in touch with him.
Casella received praise from people he hadn't spoken to in years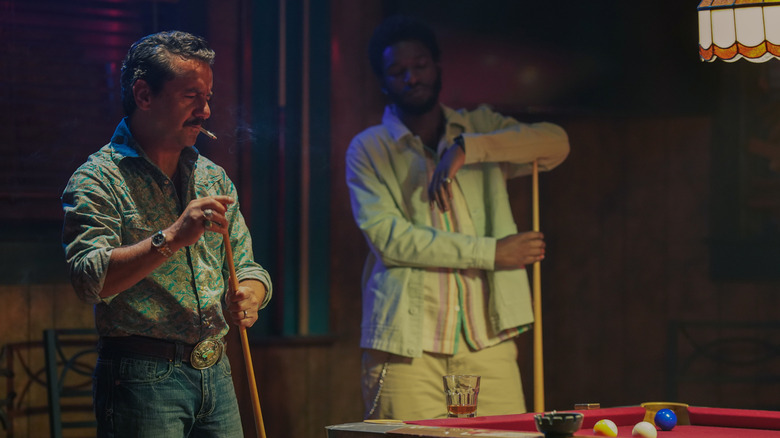 Brian Douglas/Paramount+
As mafioso-turned-farmhand Armand "Manny" Truisi, Max Casella's character serves as a reminder of home for Sylvester Stallone's Dwight Manfredi. For Casella, whose first major TV role was on "Doogie Howser, M.D." from 1989 to 1993, years of hits and flops have taught him the signs that indicate when a show is taking off.
"You know when you're on a hit show because all your friends and extended relatives start reaching out to you saying that they're loving it, watching it," Casella told New York Live TV. "And when you're on a show that's not doing so hot, you don't get that," the actor continued. "People that I haven't spoken to, members of my family, in years and years and years, and they're like, 'We're loving you on this show!' You can tell people are watching it and loving it."
As much as Casella probably appreciates the familial validation, the cherry on top is getting to work with Stallone, who he considers a childhood hero. "[It] was like a dream come true," the actor told People. "I had his poster on my wall when I was 10." Given how well-received "Tulsa King" has been, Casella should expect more phone calls in the future; in November, "Tulsa King" was greenlit for Season 2 at Paramount+.