Tulsa King's Max Casella Fulfills A Childhood Dream In Working With Sylvester Stallone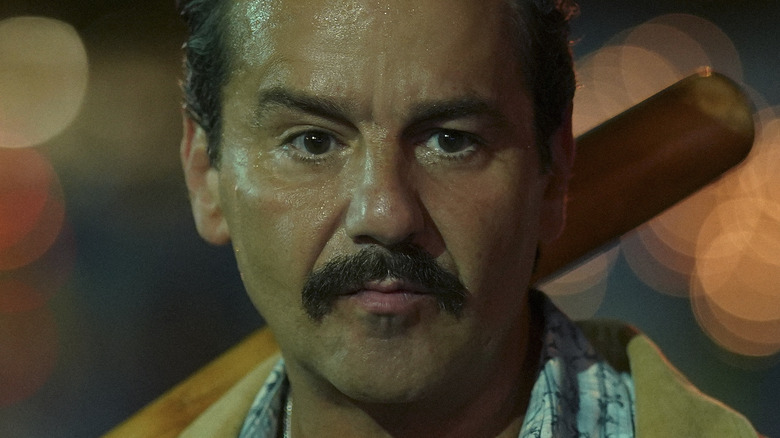 Brian Douglas/Paramount+
When a young actor suddenly becomes famous in Hollywood, they might assume that the ride will last forever. Although life-long successes have followed a select few, such as Jodie Foster, Natalie Portman, and Elijah Wood, most young stars end up slamming into a wall of Hollywood reality. This was, in a way, the case for Max Casella, who found his big break with his role as Vinnie Delpino in the early 90s series "Doogie Howser, M.D.." 
At the time, not many people realized that Casella was already in his 20s, looking many years younger than his actual age. Still, when the series concluded, he found himself caught in the same child-actor bubble, that so very often bursts. In an interview with People, Casella explains that after "Doogie Howser," he found himself struggling to snag the roles he was hoping to further his career with. "Show business can just step all over your heart," he said. "You go out to LA, get on TV show, get famous and then you're known for this show for a while." 
That sort of type-casting was exactly that derailed Casella's expectations. "And then I grew out of that and grew up into manhood," he recalled, "and I had to start all over again because it wasn't a smooth transition like it is for a lucky few people." Start over again he did, returning to beginner acting classes to establish new skills over seven years. Not only did this decision eventually lead to a resurrection of Casella's career, but also the opportunity to live a childhood dream.
A young Casella literally looked up to Stallone, on his wall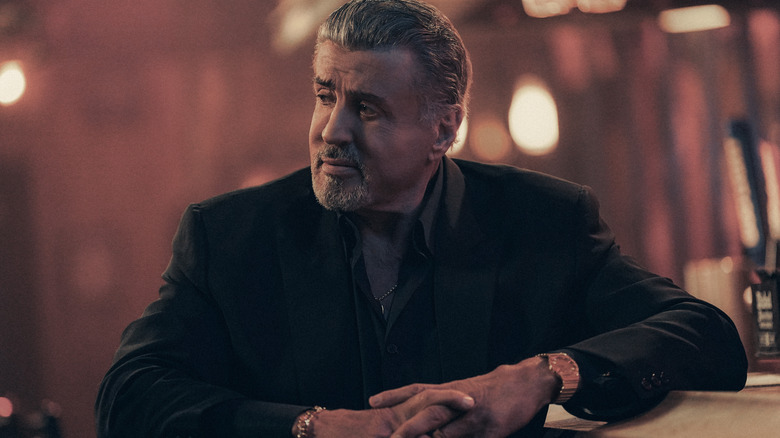 Brian Douglas/Paramount+
In his early 30s, Max Casella decided it was time to return to New York and relearn the art of acting by starting in beginner classes. He explained to People that despite costarring in a hit series earlier in his career, he re-developed his craft with a more experienced and mature mind and changed how he felt about the entertainment business. This new frame of mind culminated into a regular spot on HBO's "The Sopranos," as he got to play Tony's gangster subordinate, Benny Fazio. Casella explained, "I started to bring what I was learning in class to 'The Sopranos'... And suddenly acting became fun and my confidence went up and I fell in love with the craft of it, which is where I am at to this day." 
Speaking of today, Casella's career rejuvenation has led to his latest gig, performing opposite his childhood hero, Sylvester Stallone. In his new series, "Tulsa King," Casella lives out the dream of working with the Italian Stallion. "[It] was like a dream come true," he says. "I had his poster on my wall when I was 10. He was everything you would want him to be." Despite the similarities between "Tulsa King," which follows Stallone as the boss of a new crime organization, and "The Sopranos," Casella did enjoy successful productions in between, such as "Boardwalk Empire," "Ray Donovan," and "The Marvelous Mrs. Maisel." This is a good sign for the many younger actors who found success early on, and are waiting, once again, for their time back in the spotlight.