Bella Ramsey Thinks The Last Of Us Season 2 Will Follow The Game Pretty Closely
Liane Hentscher/HBO
"The Last of Us" is shaping up to be one of HBO's biggest shows of the year. Following the already impressive viewership for its premiere, the series has seen its numbers growing week for week with subsequent episodes as well. Add in the fact that critics and audiences seem to be taking to the show thus far and you've got all the ingredients for a major success.
The horror-drama series follows survivors Joel (Pedro Pascal) and Ellie (Bella Ramsey) as they make their way across a post-apocalyptic landscape in hopes of finding a cure for the infection that has devastated humanity. Based on the video game of the same name, "The Last of Us" is a harrowing story about humanity's darkest inclinations and how they might manifest in the wake of such a massive global event.
As devastating as "The Last of Us" already is, its sequel is even more brutal in its depictions of violence and bloodshed. Fortunately, or perhaps unfortunately, it sounds like HBO's adaptation will follow along quite closely according to one of its stars.
Ramsey doesn't think there's much needed to fill in the story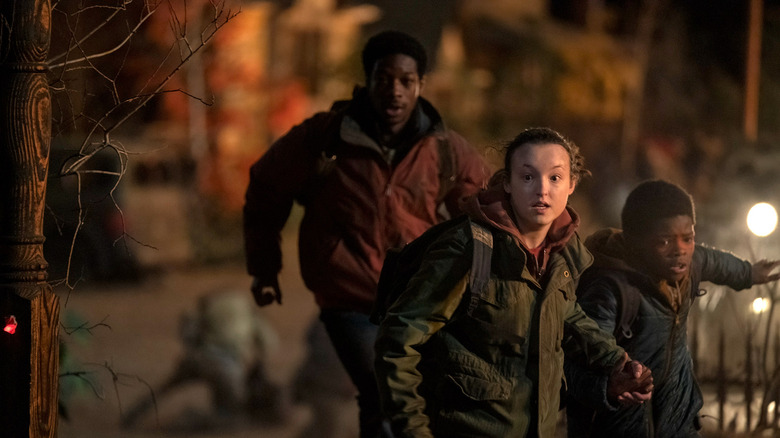 Liane Hentscher/HBO
Bella Ramsey sat down with GQ to talk about her role as Ellie in "The Last of Us," and it wasn't long before the chat turned to Season 2 of the series, which HBO has already confirmed. To hear it from the actor, who has visited the writer's room for the series, it sounds like the adaptation of "The Last of Us: Part 2" will be close to what gamers played back in 2020.
"It was so cool to hear them talk about ideas," Ramsey said. "I've watched quite a lot of the gameplay of the second game, just because I've been curious. I think [the show] will most likely follow the storyline of the games again," she went on. "I don't think there's much need to fill in."
Fans who have played "The Last of Us: Part 2" will be well aware of the fresh horrors that occur within its story, including a jaw-dropping plot twist that happens near the story's beginning and a horrifying new type of clicker that shows up later on. Even its creator, Neil Druckmann, shared that the game was basically a story about hate, which should indicate the darkness to come in the upcoming second season of "The Last of Us."