The Last Of Us Is Doing Great Or Nobody Is Watching (Depending On How You Want To Spin The Numbers)
Liane Hentscher/HBO
Although video game fans have experienced a lot of heartbreak in recent years with projects like "Assassin's Creed," "Monster Hunter," and any of those live-action "Resident Evil" attempts, there are plenty of must-watch upcoming adaptations. It seems like the video game genre is creeping up to dethrone superhero movies as studios' go-to, and there's one adaptation that's everyone's recipe for success: "The Last of Us."
Neil Druckmann, director of "The Last of Us" video games, and Craig Mazin, showrunner for "Chernobyl," partnered to bring Naughty Dog's critically acclaimed video games to life. While the hype was already there for the adaptation, it became more apparent what the creative duo was cooking up when they cast the ever-so-lovable Pedro Pascal as Joel. To make things even better, "Game of Thrones" standout Bella Ramsey signed on as Ellie, cementing that fans were in for a treat.
With four episodes down and five more to go, it's clear that HBO has another hit on its hands. Critics can't get enough of "That Last of Us," and the show managed to capture the attention of both those that played the games and those that didn't. However, when broken down by the numbers, one could argue that "The Last of Us" didn't hit as big as once expected.
The Last of Us failed to make it into the streaming Top 10, but HBO shouldn't be worried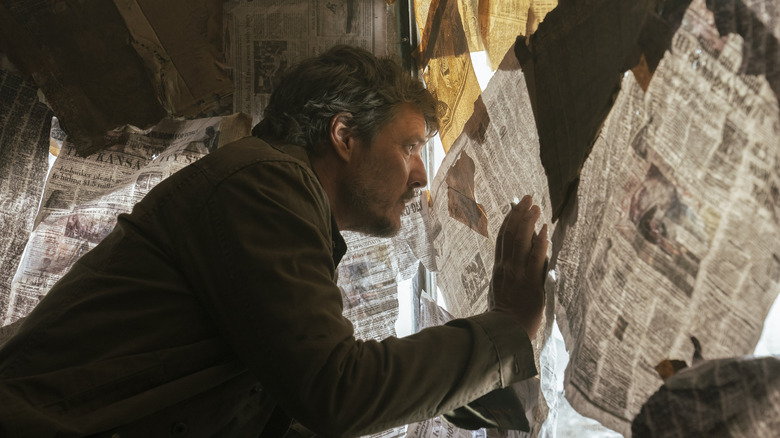 Liane Hentscher/HBO
Earlier this week, Variety reported on the early viewership numbers for "The Last of Us," revealing that the series premiere failed to crack into that week's Top 10 streaming ranks, with 223 million minutes streamed. It's quite a surprise because, as mentioned previously, everyone seems to be watching the HBO series. So, if that's the case, how was it not one of the ten most-streamed shows? Nielsen's weekly rankings run from Monday to Sunday. Meaning shows like "The Last of Us," which premieres new episodes on Sunday night, only have a few hours to push for the Top 10, while shows that air earlier in the week have an entire week's worth of time. However, it's not all bad for "The Last of Us," as its viewership was only 100 million minutes behind fellow HBO series "House of the Dragon," which had the "Game of Thrones" hype behind it.
Even if "The Last of Us" is having difficulties breaking into Nielsen's Top 10, HBO very much has another hit on its hands, with viewership massively increasing week after week. Forbes reported on the show's weekly viewership, showing that Episode 1 had 4.7 million viewers, Episode 2 had 5.7, Episode 3 had 6.4, and Episode 4 reached 7.5 million viewers. This level of growth between each episode is nothing like HBO has previously experienced, even with "Game of Thrones," so "The Last of Us" has already set a new precedent. Episode 5 will look to continue the trend, moving its release date to Friday to avoid competing with the Super Bowl.