15 SNL Stars Who Were Even More Successful After Leaving The Show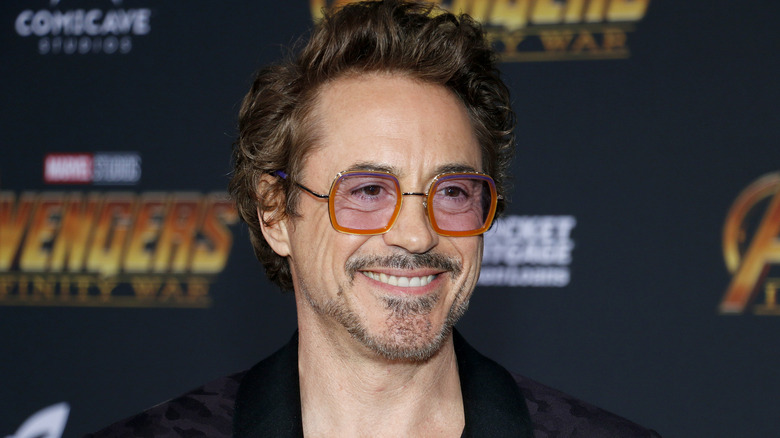 Tinseltown/Shutterstock
"Saturday Night Live" is one of the most iconic programs in television history. With such an outstanding legacy and continuing popularity, many comedians often see a stint at "SNL" as their big break. It's a rare opportunity though, and not every Hollywood dreamer makes it. This doesn't mean they've missed their only shot, however. In fact, a lot of now-famous stars were turned away from the show, only to go on to bigger and better things. However, being able to take a spot on the Studio 8H stage sure doesn't hurt their chances.
"SNL" has a rotating cast, with various performers joining and leaving every season. Some leave because their time at the show has come to its natural conclusion, but others leave to strike out on their own in hopes of making a name for themselves with a solo career. While not everyone makes it, plenty of "SNL" alumni have a history of accomplishing this feat. Here are 15 "SNL" cast members who left the show and, thankfully for them, were even more successful after doing so.
Adam Sandler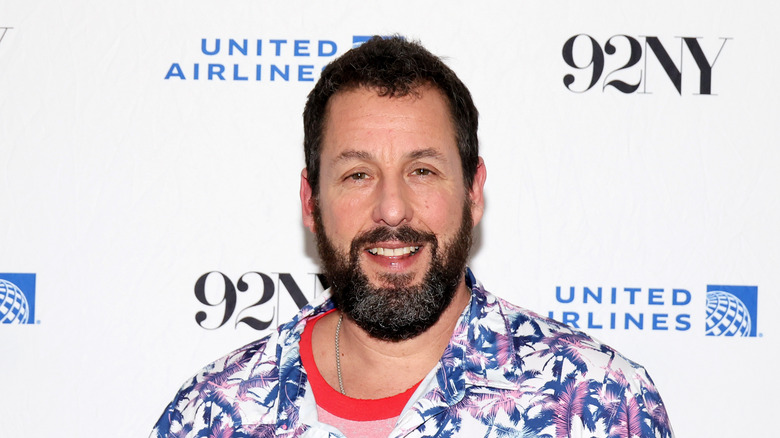 Dia Dipasupil/Getty Images
Adam Sandler began booking small roles and doing stand-up comedy shows in Los Angeles before being discovered and brought on to the "'SNL" cast in 1990. He was originally hired as a writer, but after one season was brought in front of the camera, where he quickly won over audiences with his oddball characters.
While still working on the show, Sandler made appearances in films like "Shakes the Clown," "Coneheads," and "Mixed Nuts," but it wasn't until he left the show in 1995 and starred in "Billy Madison" that his career really began to take off. Following his leave, Sandler starred in a myriad of films which are still are still beloved today, including "Happy Gilmore," "The Wedding Singer," "Big Daddy," "50 First Dates," "Grown Ups," and "Just Go with It."
While most of these films branded him as a king of comedy, he shocked audiences and stepped out of this niche with his gripping performance in the 2019 crime dramedy "Uncut Gems." This film earned him the Independent Spirit Award for best male lead, establishing him as more than just a comedic genius. However, he still holds this title and has the 2022 Kennedy Center's Mark Twain Prize for American humor to prove it.
Will Ferrell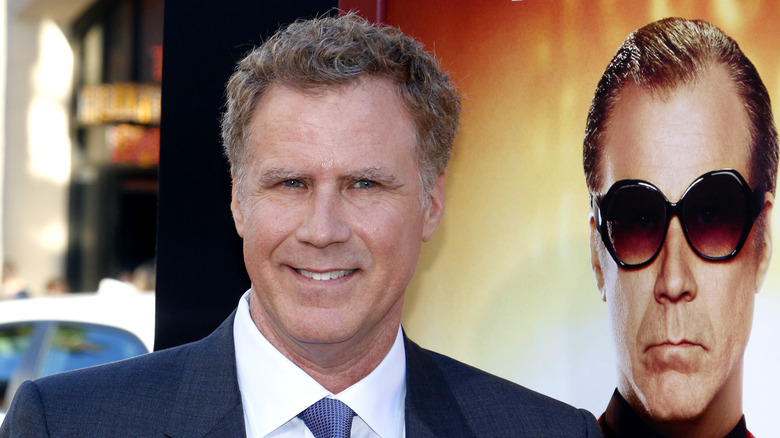 Tinseltown/Shutterstock
Will Ferrell is a comedy legend, but he didn't start out that way. He actually began his career in sports broadcasting but eventually transitioned into acting and comedy in the early 1990s when he started working with the Los Angeles improv comedy group the Groundlings. After a couple of years in the comedy world, he finally landed a coveted spot on the cast of "SNL" in 1995.
Ferrell quickly found his stride on the sketch show, where he came to be known for his wildly outlandish comedic brand. Some of the more iconic characters he routinely appeared as include game show host Alex Trebek, sportscaster Harry Caray, and U.S. President George W. Bush. While on "SNL," he also landed film roles in "Austin Powers: International Man of Mystery," "Dick," and "Zoolander." However, these roles were smaller in size, and it wasn't until he left the cast of "SNL" in 2002 that he really became a bona fide movie star.
Following his leave, he was booking lead roles left and right, and today, his filmography is both impressive and extensive. It includes huge productions like "Elf" "Anchorman: The Legend of Ron Burgundy" "Talladega Nights: The Ballad of Ricky Bobby," "Blades of Glory," "Step Brothers," "The Other Guys," "Daddy's Home," "Get Hard," "The House," and "Holmes & Watson" among many others.
Kristen Wiig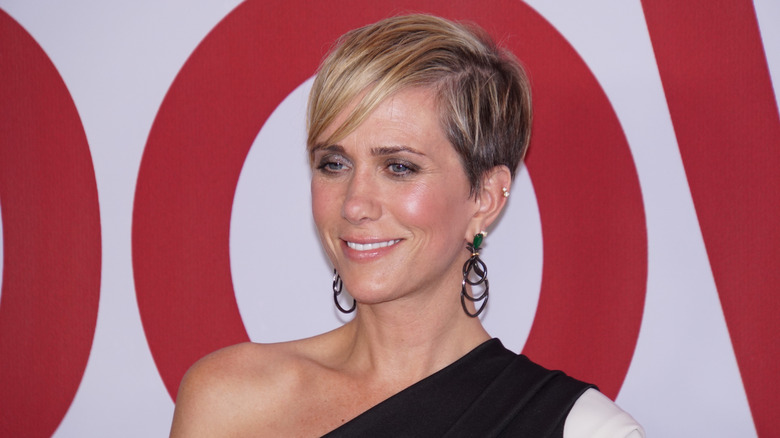 Alex Millauer/Shutterstock
Similar to "SNL" stars Will Ferrell and Maya Rudolph, Kristen Wiig began her Hollywood career in the Los Angeles Improv group, The Groundlings. Her comedic brilliance shone brightly, eventually earning her a spot on "SNL" in 2005. She would come to be a fan-favorite on the show with characters like Lawrence Welk singer Dooneese, unhinged bad-student Penelope, Nancy Pelosi, Suze Orman, and a kooky Target clerk.
One of the biggest achievements of Wiig's career was "Bridesmaids," a film she co-wrote in addition to starring in alongside other comedy legends like Maya Rudolph and Melissa McCarthy. Not only was it a success at the box office, but it was also critically acclaimed, earning two Golden Globes and two Oscar nominations. While the film was released in 2011 — and Wiig didn't leave the "SNL" cast until 2012 — it was a sign that there were bigger things waiting for her outside the show and it might be time for her to finally strike out on her own.
That's exactly what she did, and it definitely paid off. Wiig would go on to star in several major productions, including "Girl Most Likely," "The Skeleton Twins," "Sausage Party," "Ghostbusters," "Masterminds," "Wonder Woman 1984," and "Barb and Star Go to Vista Del Mar." Unlike those "SNL" stars who get stuck in comedy forever, Wiig has proven to be a master of all genres and likely still has more than a few surprises in store for us.
Tina Fey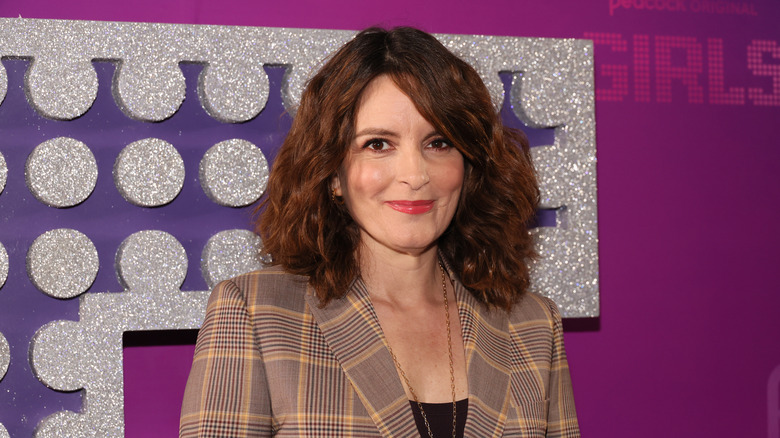 Dia Dipasupil/Getty Images
Tina Fey got her start in the Chicago comedy group The Second City before making her way to "SNL" in 1997. What many people might not know is that she actually didn't start as a cast member but as a writer, and she became the show's first head female writer in 1999. She didn't make her debut as a cast member until 2001, and shortly after that became a co-anchor on the show's Weekend Update segment.
In 2006, Fey left the show to write and star in "30 Rock," a series that is largely inspired by and based on her experiences at "SNL." "30 Rock" was a major success and earned her a total of four Emmys, both for her writing as well as her portrayal as the show's lead role, Liz Lemon. This wasn't the end of the road for her though, as she went on to star in major films such as "Baby Mama," "Date Night," and "Sisters." She also created the Netflix series "Unbreakable Kimmy Schmidt."
As if conquering both the worlds of film and television wasn't enough, Fey also dipped her toe into the world of theater. In 2018, she wrote the script for the stage production of "Mean Girls" based on the cult classic film she appeared in back in 2004. The musical has been a success and is still touring on Broadway stages around the nation.
Chevy Chase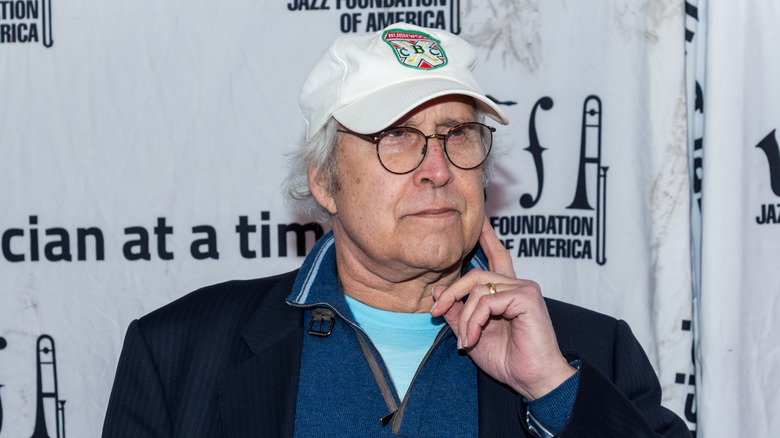 Mark Sagliocco/Getty Images
While you might expect a high school valedictorian to pursue a career in traditionally esteemed fields such as academia or medicine, they don't all go that route. That's certainly the case for Chevy Chase, who, despite his academic excellence, spent the early years of his career hopping between odd jobs while pursuing his dream of working in comedy.
Eventually, his hard work paid off, and Chase was hired by "SNL" producer Lorne Michaels for the show's debut season in 1975. While originally only hired as a writer, his charisma and comedic delivery were too brilliant not to showcase, and he began appearing in the show's regular Weekend Update segment, opening with his classic catchphrase "Good evening, I'm Chevy Chase and you're not." While he was incredibly successful on the show, earning Emmys for both his writing and acting, he left after only one year to pursue a larger breakout career in film.
It took him a couple of years, but he did end up making it in the big leagues with classic films such as "Caddyshack," "National Lampoon's Vacation," the three "National Lampoon" sequels, and "Fletch." His career then hit a bit of a lull, making sparse appearances in mildly received films for the following two decades, but in 2009 he made a comeback as a series regular on the popular comedy series "Community."
Eddie Murphy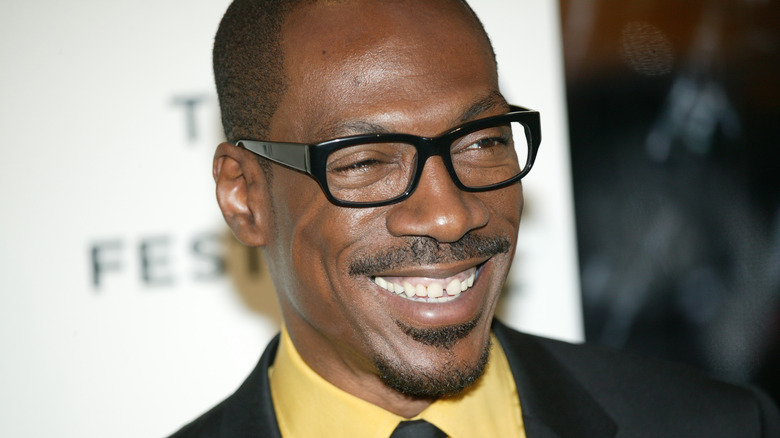 Nata Sha/Shutterstock
Eddie Murphy was only a teenager when he joined the "SNL" cast in 1980. He quickly became one of the show's top stars, regularly entertaining audiences with notable characters like Mr. Robinson, Tyrone Green, and Gumby. While still working on the show, he also booked a myriad of roles in films like "48 Hrs.," "Trading Places," and "Beverly Hills Cop." Working on these films gave him the Hollywood bug, and he left "SNL" in 1984 to focus on a solo career.
Murphy went on to rule comedy during the 1980s. In addition to "48 Hrs." and "Beverly Hills Cop" sequels, Murphy released a well-received comedy special, "Eddie Murphy Raw," starred in the hit film "Coming to America," and recorded several popular comedy albums. There was a small snag in his career during the 1990s, but he made a commercial comeback with "The Nutty Professor," "Dr. Dolittle," "Mulan" and his iconic character of Donkey in the "Shrek" movies. He even broke out of comedy a bit with his role in "Dreamgirls," which earned him an Oscar nomination for best-supporting actor.
He's not one to forget his roots, however, and, after a leave of over three decades, Murphy returned to "SNL" as a host. This appearance would earn him an Emmy for guest actor in a comedy series, standing alongside his 2015 Mark Twain Prize and 2023 Cecil B. DeMille Award.
Robert Downey Jr.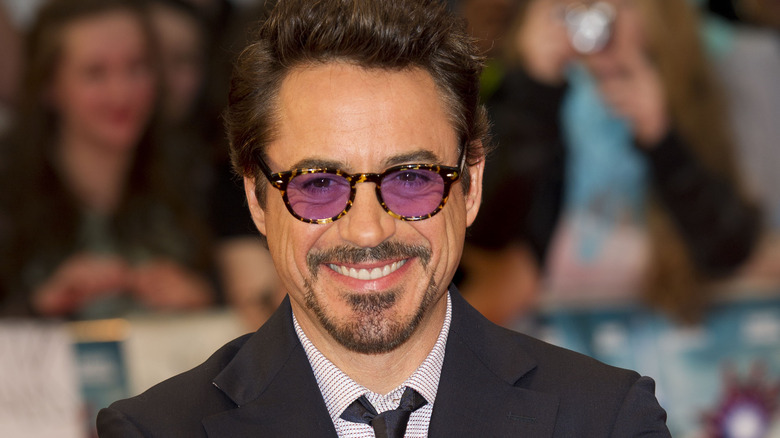 Featureflash Photo Agency/Shutterstock
After dropping out of high school and booking supporting roles in a handful of films, Robert Downey Jr. joined the cast of "SNL" in 1985. It soon became apparent that the show's fast-paced, improv comedy style wasn't quite the right fit for him, however, and he left in 1986 after only one season.
Film was where Downey's talent was most in tune, and he went on to make appearances in a number of films including "The Pick-up Artist," "Less Than Zero," and "Chaplin," a role which earned him critical acclaim and an Oscar nomination for best actor. Downey struggled with substance abuse issues, however, and this battle often stole attention away from his work, as well as put it on pause at times due to complications with enforcement and the legal system.
Fortunately, Downey made a comeback in the 2000s with a part in the TV series "Ally McBeal," roles in films like "Zodiac," "Sherlock Holmes," "Due Date," and "The Judge," as well as his now-iconic role as Tony Stark in the 2008 blockbuster "Iron Man" — not to mention it's many sequels and related MCU projects. Today he is regarded as one of the biggest names in Hollywood and is widely revered for his talent.
Chris Rock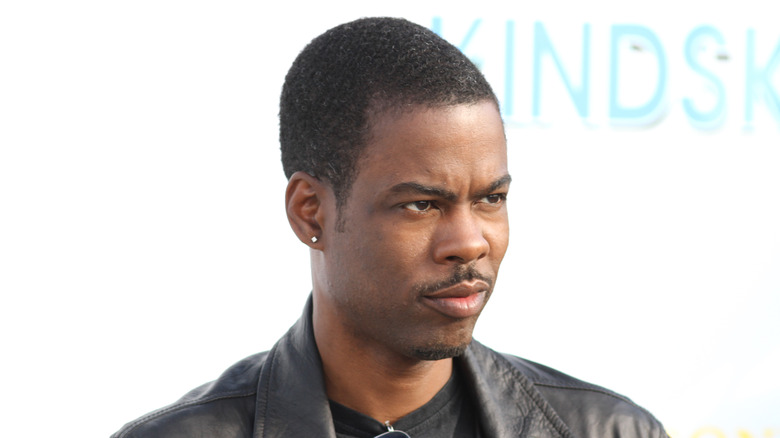 vipflash/Shutterstock
Chris Rock was discovered by Eddie Murphy while doing small stand-up sets in New York, earning him roles in "Beverly Hills Cop II" and "I'm Gonna Git You Sucka" before eventually landing a spot on the cast of "SNL" in 1990. He soon left the show in 1993 to work on the Fox series "In Living Color." However, this soon began to appear like a huge mistake for Rock, as the series was soon taken off the air, and Rock failed to find any solid work or big roles.
In an effort to save his career, Rock went on tour in 1996, doing stand-up at small clubs. This turned out to be just the thing to pull him back from the brink of career failure, as he quickly made an impression on audiences by speaking on sensitive subjects such as race relations and the Black experience. This comeback sling-shotted him into stardom, and he went on to work on countless film, TV, stand-up, literary, and theatrical projects for the following years, ultimately earning him critical acclaim, awards, and widespread recognition.
Some of his more notable works include "Bring the Pain," "The Chris Rock Show," "Bigger and Blacker," "Everybody Hates Chris," "Grown Ups," "Chris Rock: Tamborine," and "Spiral." He's also appeared as a host on the 2005, 2016, and 2022 editions of the Academy Awards, an achievement that only highlights the now infinite impact of his career.
Bill Murray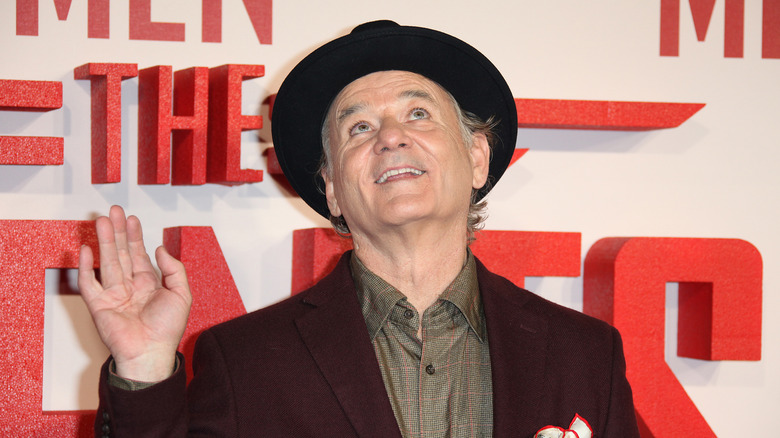 BAKOUNINE/Shutterstock
Bill Murray began his entertainment career in the "National Lampoon Radio Hour" alongside his future "SNL" co-stars John Belushi and Dan Aykroyd. He joined the cast of "SNL" from 1977 to 1980, where he quickly made a name for himself with his hilariously shady, loose-screw characters. While working on "SNL," he also made his film debut with hits like "Meatballs," "Caddyshack," and "Stripes."
Murray's crowning achievement didn't come until 1984, however, with the blockbuster hit "Ghostbusters," one of the highest-grossing films of the decade and an all-time cult classic. Not only did he become one of the biggest names in comedy, with an endless list of slapstick comedies and goofball films under his belt, but he also proved himself as a capable dramatic actor with critically acclaimed roles in films such as "Ed Wood," "Rushmore," "Lost in Translation," "Broken Flowers," and "Olive Kitteridge."
While versatile, the bedrock of Murray's career is still his comedic brilliance, and in 2016 he was awarded the Kennedy Center's Mark Twain Prize. Today, he is one of the most well-known comedians of all time, adored by generations of fans for his infinite ability to bring smiles and laughter to audiences from all walks of life.
Amy Poehler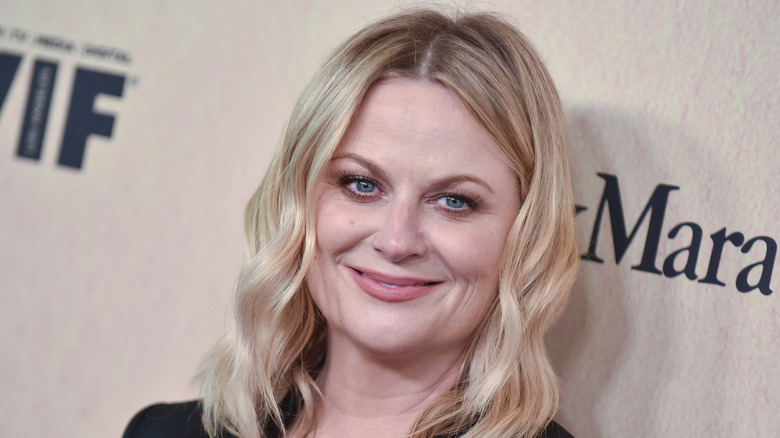 DFree/Shutterstock
After getting involved in improv comedy in college and working in various sketch and comedy groups, Amy Poehler joined the cast of "SNL" in 2001. Her talents were quickly apparent, and she was promoted from featured to a full cast member before the end of her very first season on the show, a feat which is only been accomplished by one other "SNL" alum to date — Eddie Murphy. Poehler frequently dazzled "SNL" audiences with goofy characters, celebrity impressions, and a four-year stint as a Weekend Update co-anchor.
While at "SNL," Poehler also appeared in outside projects such as "Blades of Glory," but she wouldn't be solidified as a comedy great until she left in 2008 to star as Leslie Knope in the hit comedy series "Parks and Recreation." The show was a monster success, earning countless Emmys, Critics' Choice, and Golden Globe nominations and wins. Poehler was one of the most recognized of the cast, winning an American Comedy Award, a Critics' Choice TV Award, a Golden Globe award, and a Gracie in addition to several Emmy nominations for her starring role in the series.
Following the series, Poehler continued to make waves with movies such as "Inside Out," "Sisters," and "The House." She also created and produced "Russian Doll," a popular Netflix Series which has garnered critical acclaim and awards. It seems her legendary run on "SNL" wasn't the peak of Poehler's career — it was just the beginning.
Jimmy Fallon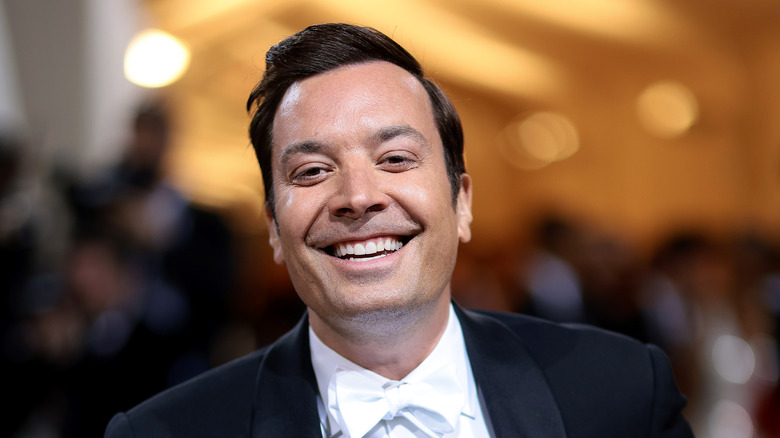 Dimitrios Kambouris/Getty Images
After a few years of pursuing a comedy career in Los Angeles post-college, Jimmy Fallon joined the cast of "SNL" in 1998. He appeared on the show as witty characters such as stoner Jarret or computer expert Nick Burns, but his real "SNL" legacy lies in his years as a Weekend Update co-anchor alongside Tina Fey. He would be replaced by Amy Poehler, however, when he left the show in 2004 to work in the movie business.
He appeared in a variety of films including "Taxi," "Fever Pitch," "Factory Girl," and "Whip It," but these films were met with underwhelming success at the box office, so he set his sights back on television. He was met with the opportunity to replace Conan O'Brien on "Late Night with Conan O'Brien," rebranding the show into "Late Night with Jimmy Fallon" in 2009.
This launched him into an even biggest spot in late-night programming, as in 2014 he took over from Jay Leno to become the sixth host of the legendary "The Tonight Show." Fallon is now one of the most famous late-night television show hosts in history, known by audiences across the nation and the world for his upbeat sense of humor and charisma.
Andy Samberg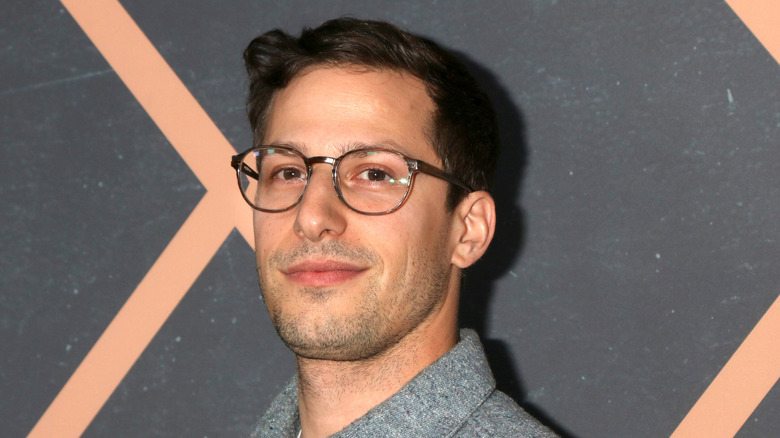 Kathy Hutchins/Shutterstock
Andy Samberg began his career as one of the members of The Lonely Island, a rag-tag comedy trio of childhood friends who produced low-budget, comedic short films. While writing for the MTV Video Music Awards in 2004, The Lonely Island crew met with "SNL" alumni Jimmy Fallon, who suggested they audition for the show.
All three members found a home at "SNL," with Samberg joining as a cast member and his two cohorts as writers. Andy made various appearances on the show but frequently did so through Lonely Island shorts which would go on to be some of the most memorable music videos in "SNL" history.
Despite having success on the show, Samberg left after seven seasons in 2012 to work on the comedy series "Brooklyn Nine-Nine." Samberg stars in the show as Detective Jake Peralta of Brooklyn's 99th police precinct, a role that would earn him a Golden Globe. He also starred in the mockumentary film "Popstar: Never Stop Never Stopping" alongside his Lonely Island counterparts. His legacy may have begun at "SNL," but like the title of their film says, it doesn't stop there.
Maya Rudolph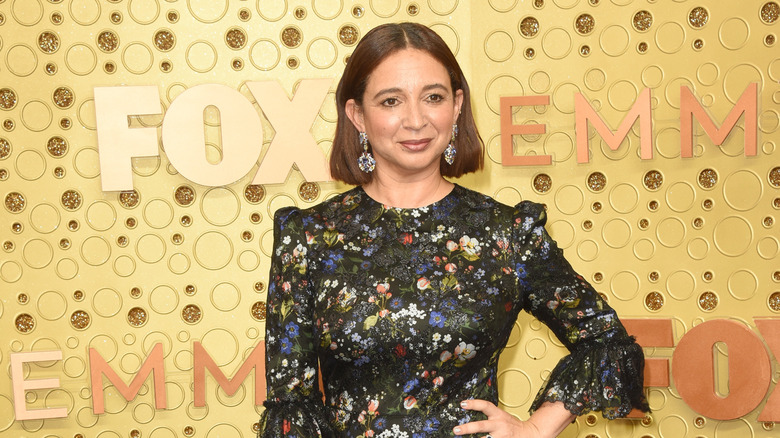 Kathy Hutchins/Shutterstock
After getting discovered through her work in the comedy group The Groundlings, Maya Rudolph joined the cast of "SNL" in 2000. She quickly made a name for herself with memorable performances, iconic characters, and outrageous celebrity impressions such as Christina Aguilera, Oprah Winfrey, and Donatella Versace. While wildly successful on the show, as well as working on some smaller outside projects during her "SNL" stay, Rudolph left in 2007 to pursue roles on the big screen.
Rudolph succeeded, with outstanding performances in a variety of films such "Away We Go," "Grown Ups," "Zookeeper," "Bridesmaids," "Inherent Vice," "Sisters," "Popstar: Never Stop Never Stopping," "The Angry Birds Movie," "The Emoji Movie," and "Wine Country," as well as hit television series like "The Good Place" and "Big Mouth." She never fails to wow audiences with her unique delivery and outrageous comedy, crafting a legacy that is sure to have long-lasting roots in entertainment history.
Bill Hader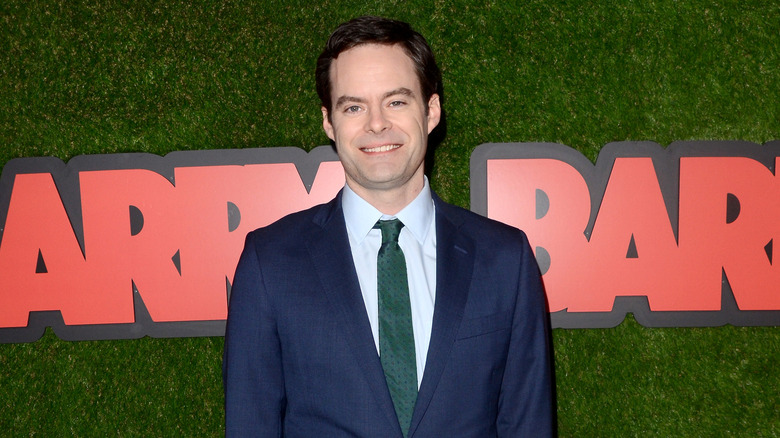 Kathy Hutchins/Shutterstock
After originally moving to Los Angeles with plans of becoming a director, Bill Hader first entered the world of comedy by becoming a member of notable improv groups such as Upright Citizens Brigade and Second City. He joined "SNL" in 2005, quickly establishing himself as a comedic talent with zany, off-the-wall characters such as DJ Frontal Assault, Herb Welch, and Stefon, performances which would ultimately earn him the 2014 American Comedy Award.
While working at "SNL," Hader made a variety of film appearances in "Knocked Up," "Superbad," "Night at the Museum," and "Scott Pilgrim vs. the World." However, these were mostly smaller roles, and Hader decided to depart in 2014 to move to pursue other work opportunities in Los Angeles. His move was successful, and Hader would go on to star in well-known films such as "The Skeleton Twins," "Trainwreck," and "IT: Chapter Two." He also created and stars in the off-beat, dark comedy HBO series "Barry," a critically acclaimed series for which Hader received a 2018 Emmy for outstanding lead actor.
Seth Meyers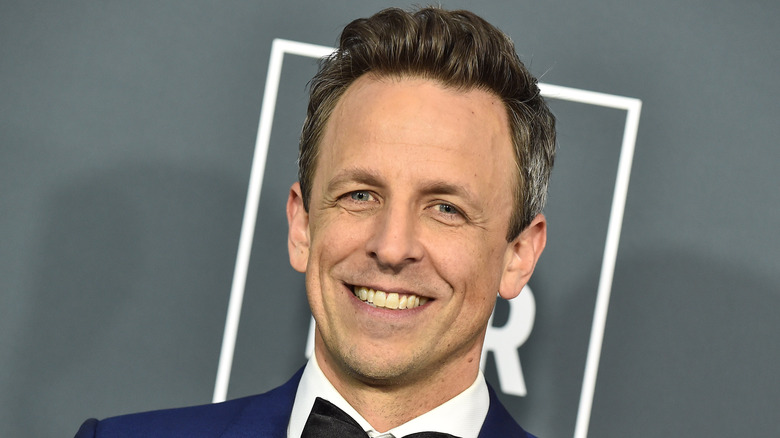 DFree/Shutterstock
Seth Meyers joined the cast of "SNL" in 2001, working on the show at various times as a cast member, head writer, and eventually a Weekend Update co-anchor. In 2012, he made "SNL" history as the longest-running Update anchor, beating out Tina Fey's previous record (though he too would eventually be overtaken by successor Colin Jost).
During his time spoofing late-night news, acting as a mock host of sorts, Meyers actually started to hone his skills and adopt the position in a more genuine fashion. In 2014, Meyers would leave "SNL" to replace Jimmy Fallon as the host of "Late Night." He swapped out a faux desk for a real one and has now served as the host of "Late Night with Seth Meyers" for nearly ten years.
The show consistently receives significant viewership and has also been the recipient of two Emmy awards, and seven nominations total. This is no doubt due to the incredible work done by its seasoned host, now one of the most well-known personalities in late-night television.