The Legendary MCU Star You Likely Forgot Was An SNL Cast Member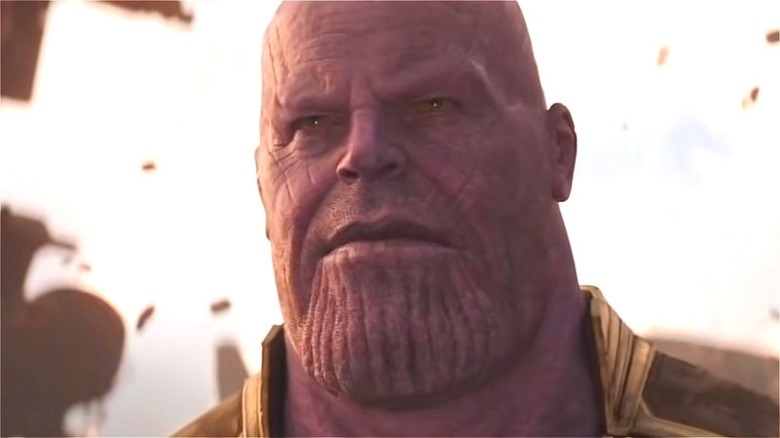 Marvel Studios/Disney
Since its inception, "Saturday Night Live" has remained an important part of comedy culture. Its level of popularity is almost unparalleled as far as long-running series go, and in its nearly 50 years, it has introduced audiences to some of the greatest comedians and comedic writers of our time. People like Will Ferrell, Tina Fey, Chris Farley, and Chevy Chase are only a few of the many examples where "SNL" served as the catalyst for some great comedian's career.
However, for every Tina Fey or Eddie Murphy, there were at least a few duds. Before inevitably getting cut, these cast members found themselves fumbling on that stage, live from New York, every Saturday night. This isn't to say that these people weren't talented, because many were. They just couldn't cut it on "SNL" specifically and needed to find some other avenue in entertainment. Surprisingly, one such person is a legendary MCU star that you likely forgot was ever an "SNL" cast member.
Robert Downey Jr. was one of the sketch comedy series' failed cast members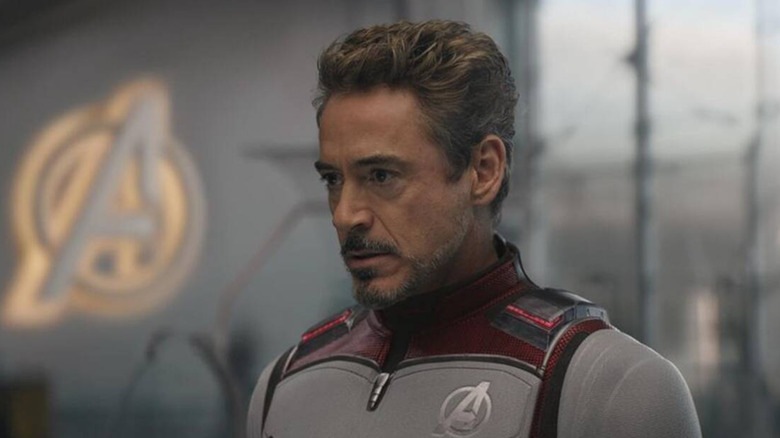 Marvel Studios/Disney
Season 11 (1985–1986) of "Saturday Night Live" will likely always be remembered as one of the series' worst (via The A.V. Club). It did have positives, harkening the return of series creator Lorne Michaels and the appearance of Jon Lovitz, but many of its attempts at sparking a new era of "SNL" also ended in failure. Instead of casting experienced comedians, Michaels set up a cast of young and talented actors, including Anthony Michael Hall, Joan Cusack, and Randy Quaid. One of these actors also happened to be a 20-year-old Robert Downey Jr., the same man who would usher in a new era of superhero films with his famously (and now ironically) sharp and funny portrayal of Tony Stark in "Iron Man."
With its cast of talented, but comedically inexperienced, actors, "SNL" Season 11 made some honest attempts at creating good comedy. However, it almost unfailingly fell flat or missed its mark. One bizarre sketch, appearing in an episode "directed" by Francis Ford Coppola, featured Downey and Cusack performing dramatic monologues inside oversized suitcases. Unfortunately, flop skits like this meant that Downey (like most of his fellow cast members) wouldn't return to "SNL" the next year. Only Lovitz, emerging from the giant blaze that wrapped up the final episode of the show's 11th season, would survive. Thankfully, Downey himself doesn't feel bitter about the ordeal.
Downey learned a lot from his failures on SNL
Robert Downey Jr. discussed his time on "SNL" in an episode of "Off Camera with Sam Jones." He recalled the events that led to his casting as well as some of the harsh lessons he learned working in such a comedy-centric position. Having forged a now lifelong friendship with Anthony Michael Hall through their roles in the film "Weird Science," Hall convinced Downey to audition for "SNL." His audition, according to Downey, included some weird stuff, and he was somewhat surprised to learn that he had been chosen a few days later.
Considering this, it isn't surprising that Downey came away from his "SNL" experience with a chip-free shoulder. "SNL"-style comedy had never been his bread and butter, and he learned that the hard way. "I learned so much in that year about what I wasn't," Downey said. "I was not somebody who was going to come up with a catchphrase. I was not somebody who's going to do impressions. I was somebody who was very ill-suited for rapid-fire sketch comedy."
Despite learning that sketch comedy was not his strong suit, Downey still enjoyed his time on the series, saying, "There's not a more exciting 90 minutes you can have whether you are any good or not." And ten years later in 1996, he was even happy enough to return to host an episode.