How Tina Fey Made SNL History In 1999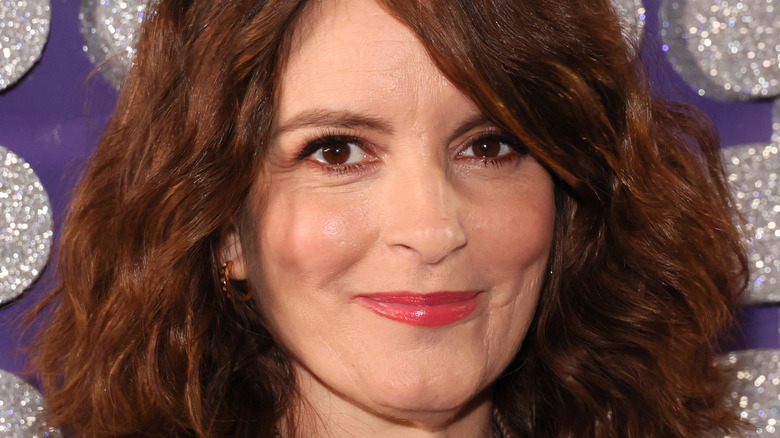 Dia Dipasupil/Getty Images
Tina Fey's leap to writing for "Saturday Night Live" reads a bit like a fairy tale. Once upon a time, a budding comedian submitted samples of her work to the hottest show on television. She snagged an interview with the show's legendary producer, Lorne Michaels. Less than a week later, she had a job in the writers' room.
It's an incredible ending when you consider just how competitive the comedy world is, with "Saturday Night Live" held up as the brass ring only a select few will ever grasp. While landing a job there was a personal victory for Fey, it wasn't the sort of event that would make her a household name — that would come later.
Fey stayed with "Saturday Night Live" from 1997 to 2006, making her mark in classic sketches like "Mom Jeans" and by earning a co-anchoring spot on "Weekend Update." In 2008, she returned to satirize guest star Governor Sarah Palin. However, in all those years, Fey's true history-making moment with the show hit at a very specific point in 1999.
Apparently, workplace etiquette wasn't always a thing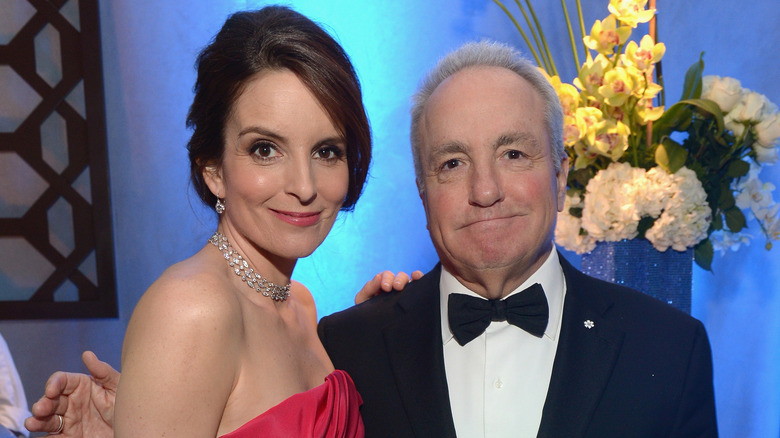 Jason Kempin/Getty Images
As a comedy writer in the late '90s, the cards were stacked against even the talented Fey. Her time at "Saturday Night Live" coincided with an unfortunate cultural low point for female comedians. Life at the office for Fey meant trying to fit in with mostly male writers — an effort that included putting up with random cups of urine they left around, as she told Entertainment Weekly. She had to prove herself against the outrageously misogynistic myth spread by influential people — including former cast member John Belushi and comedian Jerry Lewis – that women aren't funny.
Fey took these realities in stride. They were part of the culture she was starting to change just by being in the room. "The show is so naturally cutthroat, there's no time for real prejudices. If it's funny, it'll go on because the funniest things have to go on," she told Bust. "Diversity breeds fairness. Cutthroat competition breeds fairness, too."
Back then, by the simple act of being female, Fey brought some diversity to the show. With biting, original wit, she delivered the kind of comedy that rose to the top. In 1999, head writer Adam McKay left the show. Fey was promoted to the position, making history as the first female head writer since the show's inception in 1975. It was a huge, groundbreaking move that wasn't made very clear when it happened. As Fey recalls (via E! News), she had a meeting with Michaels in which he made some statements that indicated she might be needed for more work. When she left his office, she knew something had changed, but she wasn't quite sure what it was.
She deserves credit, but it's awesome how she shares it, too
Fey was stunned when she realized she'd been promoted to head writer, but not for the reason fans might guess. "I was overwhelmed because it was only my third season here," she told E! News, adding that becoming the show's first female head writer didn't actually feel like a big deal. She knew her gender hadn't played a role in the decision, so it didn't seem to matter.
Soon, though, cultural institutions like NPR were calling Fey a pioneer and a role model and crediting her with advancing female voices in comedy. For her part, Fey knew any changes people noticed resulted from a shared effort. She was quick to recognize other talented women working on the show, including Rachel Dratch, Amy Poehler, and Maya Rudolph, and the partner with whom she shared head writer duties, Dennis McNicholas (via Observer). Not long after getting her promotion, in 2000, Fey began appearing on camera, co-anchoring "Weekend Update" alongside Jimmy Fallon (via IMDb). She soon joined the "Saturday Night Live" cast as a regular performer, gaining more visibility in a variety of roles, as well as a fan base all her own.
"Sometimes I meet girls after the show who want to talk to me because they're writers or they want to be writers, and I think that's nice," she told Bust. "It's nice to be a writer who's not faceless, because it's the secret dream of every writer to not just be a writer but also to be acknowledged for it. It's like a fantasy come true."