Spencer Grammer Says Rick And Morty Has Been One Of The 'Most Joyful Experiences' Of Her Life
On January 24, 2023, Adult Swim cut ties with Justin Roiland, one of the creators of its mega hit adult cartoon series "Rick and Morty" after details of a lawsuit alleging domestic violence and false imprisonment surfaced. Roiland was responsible for the original short animation on which the "Rick and Morty" series was based, and remained the voice of both of its titular characters from the show's genesis until his departure. "Rick and Morty" will now continue, the network confirmed, with another actor or actors providing the voices of Rick and Morty.
Following Roiland's "Rick and Morty" exit — plus video game studio Squanch Games as well as Hulu shows "Solar Opposites" and "Koala Man" all cutting ties with him — a deep dive into his TV career revealed that, in the wake of its first season, Roiland hardly worked on "Rick and Morty" outside of his voice acting roles. "Rick and Morty" should be fine without Roiland, then, especially given the considerable talent of its remaining cast and crew.
Among those who will now carry "Rick and Morty" moving forward is Spencer Grammer. She voices Summer Smith, one of the show's principal supporting characters since its start. As it turns out, Grammer enjoys her job immensely, describing it at one point in an interview as a career highlight.
Rick and Morty is Spencer Grammer's number one priority as a performer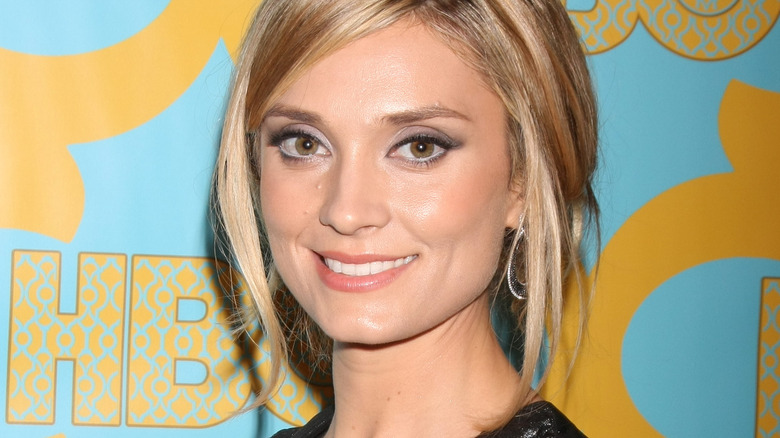 Kathy Hutchins/Shutterstock
Shortly before the "Rick and Morty" Season 5 premiere, CBR published a profile of Spencer Grammer and her "Rick and Morty" role, during which she at one point revealed that the Adult Swim cartoon is one of her personal favorite projects from throughout her filmography.
"I had times come up where I'd work on another TV show, like a live-action show, and they told me I couldn't do 'Rick and Morty' or something," Grammer said. "I told them, 'I'll never do your show if I can't do "Rick and Morty."' It has been the most joyful experience of my life, truly."
Grammer then went on to detail a multitude of ways that "Rick and Morty" brings her joy. She highlighted, for example, the process of recording her lines in a studio and working with animators as two aspects of the job she particularly relishes. Furthermore, Grammer recounted how she'll pop into Zoom hangouts with fellow "Rick and Morty" cast and crew members and check in on the progress of the series out of genuine interest.
While the future of "Rick and Morty" may currently be more uncertain than ever before, Grammer's personal passion for the show is one among numerous reasons it can still thrive upon its return.