Rick & Morty's Justin Roiland Allegedly Hasn't Done Anything On The Series Other Than His Voice Roles For Years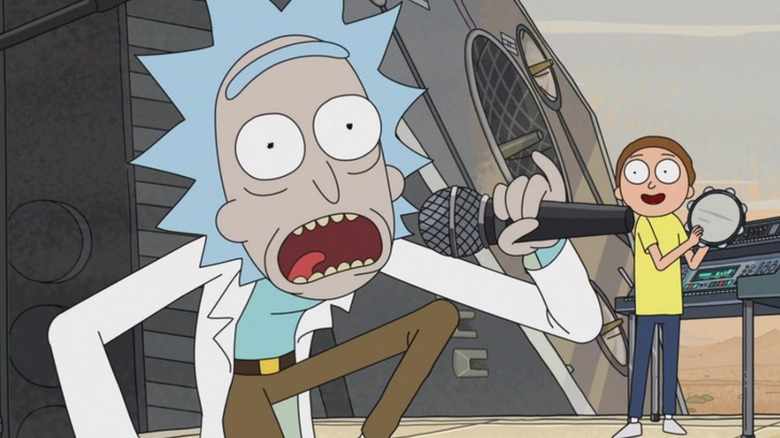 Adult Swim
"Rick and Morty" co-creator and the voice of both titular characters, Justin Roiland, has been in hot water over serious allegations of domestic violence charges made in 2020 but were recently reported to the public in January 2023. As a result, the comedian and actor severed ties with most of the projects he was involved in, including his video game studio Squanch Games, and the Hulu series "Solar Opposites," and "Koala Man." Most notably, however, Roiland was let go from "Rick and Morty," the show he co-created with Dan Harmon.
With the formerly revered figure now facing disgrace, losing access to most of the projects he was involved in, and an upcoming court appearance, the floodgates appear to have opened regarding allegations of behavior from Roiland, ranging from inappropriate jokes to full-on sexual harassment allegations. Thanks to new reporting, we also have more behind-the-scenes information on what it was like to work with Roiland and how little he appears to have contributed to the production of his projects.
Many of his colleagues haven't heard from Justin Roiland in years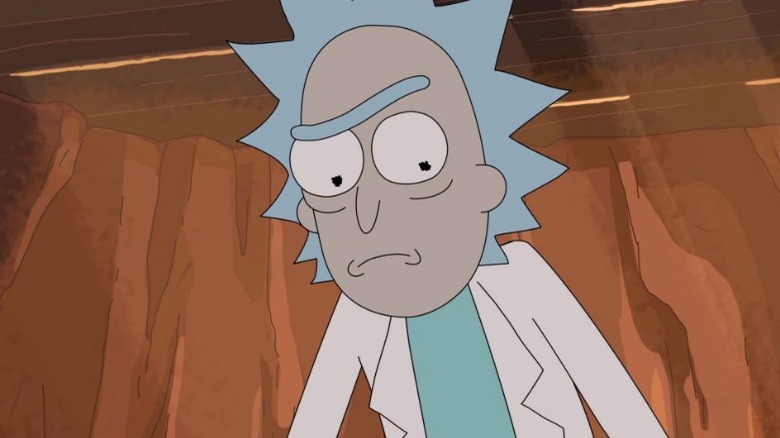 Adult Swim
In a report from The Hollywood Reporter, we learned that after a productive and mostly successful first season of "Rick and Morty," Justin Roiland started to lose interest in working on the series outside of voice acting and eventually stopped coming into the office. This appears to extend beyond "Rick and Morty," however, with many of his colleagues at his other projects saying that they barely ever see or hear from him.
The report also mentions that Roiland and Dan Harmon haven't been on speaking terms for years, which is especially surprising given that the two are the show's co-creators. It also states that many of the people who work on "Solar Opposites" and "Koala Man" have never met Roiland, not even virtually.
Given his obnoxious and, at times, entirely abhorrent behavior when he was around colleagues, that may be for the best, but it's still surprising to find out that someone who many looked up to as a comedic genius hasn't actually been substantially behind the creative process of projects tied to his name in quite some time.
If you or someone you know is dealing with domestic abuse, you can call the National Domestic Violence Hotline at 1−800−799−7233. You can also find more information, resources, and support on their website.