TV Shows That Have Been Remade More Than Once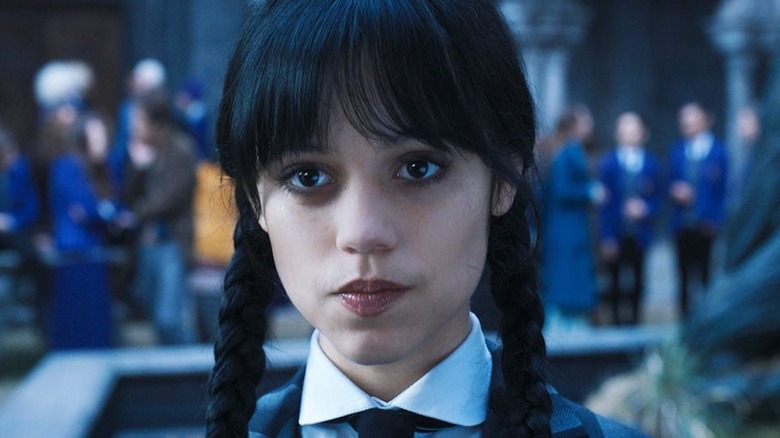 Netflix
Remakes, revivals, and relaunches; we're getting more and more of them every year on TV and at the movies. But the truth is there's nothing all that new about them at all. In fact, since at least the 1960s, television was well-known to look back as much at itself for ideas for new shows as anywhere else. The 1966 live-action "The Lone Ranger" series was a remake of an earlier 1940s series, and that would hardly be the last remake the decade saw. And thanks to a few successes, remakes quickly became en-vogue on the boob tube.
In fact, some shows have proved so enduring that they can survive not just one remake, but two or even three. Studios love a story with a built-in audience, so whether it's an adaptation for the big screen, a relaunched TV series, or an animated revival, there have been countless shows that have gotten the remake treatment multiple times. With more and more popping up every day, let's take a look back at just a sampling of the best TV shows that have been remade more than once.
The Munsters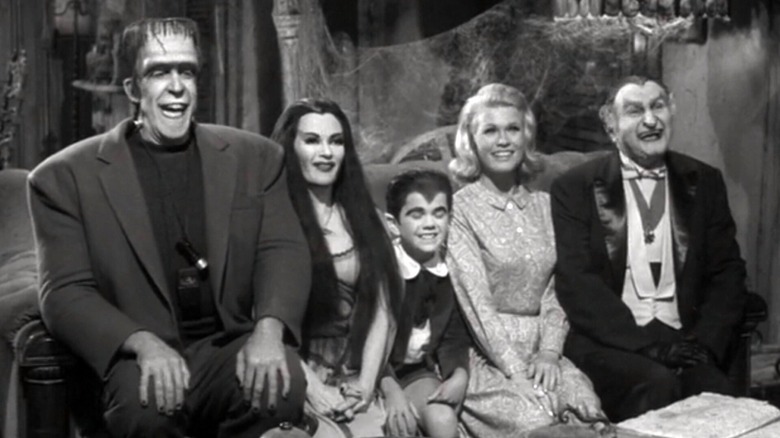 NBCUniversal Television Distribution
Mixing the traditional elements of an ordinary sitcom with characters more commonly found in horror movies, "The Munsters" centered on the titular family living at 1313 Mockingbird Lane. There was the father Frankenstein Herman Munster, the vampire mother Lily, the werewolf son Eddie, and Grandpa Lewis, another bloodsucker. 
While the series lasted for just two seasons, "The Munsters" refused to stay dead. More than 20 years after it left the air came "The Munsters Today," which remade the original series in what was partly a reboot, partly a sequel. In the series, we discover that the family has been asleep for two decades, and now struggles to adjust to the new, bizarre era of the '80s.
Flash forward another 20-some years, and "Pushing Daisies" creator Bryan Fuller brought the Munsters back for "Mockingbird Lane," which was a bit more of a radical reinvention starring Jerry O'Connell, Portia de Rossi, and Eddie Izzard. Though a pilot episode aired that Halloween season, no series was commissioned. After another decade, rocker-turned-filmmaker Rob Zombie took a stab at "The Munsters," releasing a throwback film starring his wife Sheri Moon, Jeff Daniel Phillips, and former "Doctor Who" star Sylvester McCoy.
Lost in Space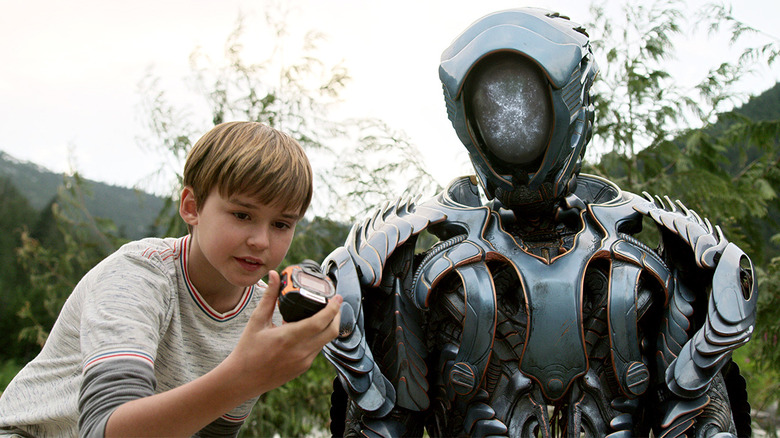 Netflix
A '60s sci-fi classic, the original "Lost in Space" focused on the Robinson clan, who set off to explore a distant planet, only for their ship to be sabotaged, leaving them directionless. With the help of a handy robot called B-9, they got into a series of danger-filled exploits that lasted three seasons. The series would get a quasi-remake in 1973 as part of the "ABC Saturday Superstar" series, but their first true attempt at a reboot came in 1998.
That year, "Friends" alum Matt LeBlanc starred in a big-budget adaptation of the series on the big screen, which turned the quaint little series into over-the-top action schlock. But while the film flopped at the box office and was savaged by critics, Hollywood kept trying to get it right. In 2004, John Woo directed a pilot TV movie that was hoped to lead to an ongoing series, but it too wasn't up to snuff and never aired.
A decade or so later, Netflix took a shot and finally seemed to have some success. Launched in 2018, this new "Lost in Space" gave the series a much-needed upgrade with a more dramatic tone and top-notch special effects. Though it might not appeal to fans of the more fanciful, light-hearted original, the Netflix remake was a hit with critics and audiences and got three successful seasons.
Charlie's Angels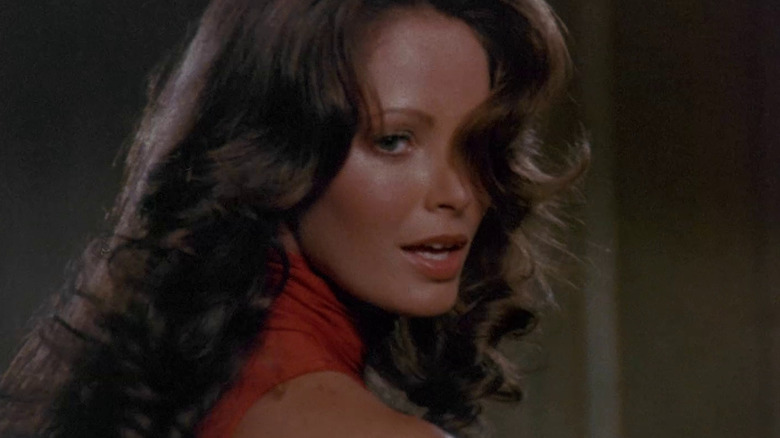 Columbia Pictures Television
Feminism didn't just change the political landscape in America in the 1970s, it changed television as well, leading to a number of now-iconic action shows led by women. In addition to "Wonder Woman" and "The Bionic Woman" came "Charlie's Angels." Led by Farah Fawcett, Jaclyn Smith, Kate Jackson, and Cheryl Ladd, The show proved to be a major hit that reached #4 on the charts in 1977 and turned its cast into stars, becoming a cultural icon for its fast-paced female-centric action and adventure.
Nearly two decades after it ended, "Charlie's Angels" returned in the form of a movie remake with a cast of superstars including Drew Barrymore, Lucy Liu, and Cameron Diaz. It got a sequel three years later but seemed to run out of steam, as the follow-up failed to deliver massive box office bucks. But the Angels wouldn't stay down long, and in 2011, "Charlie's Angels" returned to the small screen for a short-lived TV remake starring Annie Ilonzeh, Minka Kelly, and Rachael Taylor. Despite only getting eight episodes, the series continued to percolate in the public consciousness, leading to another film remake in 2019, written, directed by, and starring Elizabeth Banks.
Perry Mason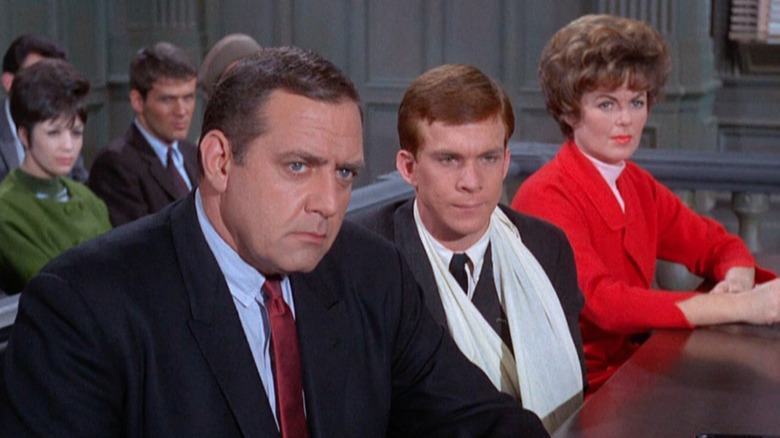 CBS Films, Inc.
Based on a series of successful novels, the first television adaptation of "Perry Mason" in 1957 was actually a continuation of sorts as it had already been a radio drama in the '40s and early '50s. The first on-screen version starred Raymond Burr and ran for an impressive nine seasons and more than 270 episodes, concluding in 1966. But it would return once more, less than a decade later, when it was relaunched as "The New Perry Mason" in 1973. Something a bit like a sequel, as several of the original cast return, leading man Burr was replaced in the title role by actor Monte Markham, making it certainly feel more like a remake.
Unfortunately, without Burr, the series seemed to struggle, and it only lasted one truncated season. In 1985, Burr would reprise the role for a series of TV movies that would run for more than a decade, perhaps proving that sometimes it really is the actor that makes the character. 
This theory would be put to the test when Mason returned 25 years later, in the crime noir thriller, "Perry Mason." Once again, 2020's version isn't quite a remake exactly, as it is ostensibly a prequel to the original series. But with an all-new cast, and a completely different story, it's essentially an entirely new reinvention of the character. A hit with critics, a second season is set to land in March of 2023.
Dragnet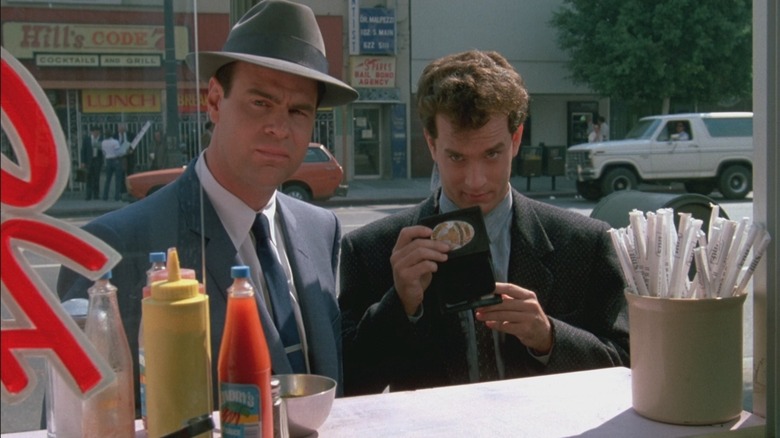 Universal Pictures
"Dragnet" is one of the earliest TV examples of a reboot. The series started out as a radio drama before it made its way to television in 1951. A genre-defining police procedural, it followed Detective Joe Friday (Jack Webb) and ran for eight seasons and nearly 300 episodes. But in an early sign of things to come, studio executives noticed just how profitable "Dragnet" had been thanks to a big screen feature, and decided to revive it in 1967 in what was generally considered a remake of the earlier show.
Running for another four years and almost 100 episodes, the series again starred Webb, but with a new partner played by Harry Morgan. In 1987, the movie industry came calling, reviving "Dragnet" in a unique way, turning it into a tongue-in-cheek spoof of sorts starring Dan Aykroyd and Tom Hanks. Perhaps thanks to the movie's success, "The New Dragnet" launched in 1989, with a new cast of characters, but a more back-to-basics cop drama concept that ran for two seasons.
Still, "Dragnet" wouldn't give up, and in 2003, Ed O'Neill and Ethan Embry teamed up for another TV remake, starring as detectives Joe Friday and Frank Smith. Produced by "Law & Order" creator Dick Wolf, it received a single season and 22 episodes.
Fantasy Island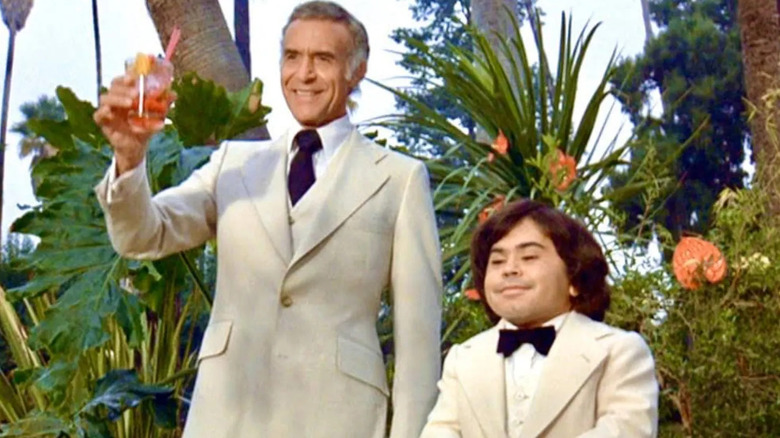 Columbia Pictures Television
A stalwart of late '70s and early '80s television, "Fantasy Island" spun out of a pair of TV movies and starred Ricardo Montalban as the enigmatic Mr. Roarke, who brought groups of visitors to a strange island to live out their wildest fantasies. Each week, a new group of characters would come to the island believing the fanciful resort would deliver them untold pleasures, usually discovering a more sinister dark side. The series included many fantastical elements, as the immortal Roarke's magical island held supernatural secrets.
Ending in 1984, the series would return in 1998 for a brief run with Roddy McDowall as Mr. Roarke, but it only lasted one season. Still, the popularity of the original series must have persisted because it kept coming back, first in 2020 as a feature film. A Blumhouse production, the film has a decidedly more horror feel to it, and with a very different cast — including Michael Pena as Mr. Roarke and Jimmy Yang as Tattoo — but its claim of being a prequel to the original series seems dubious at best.
Two years later in 2021 however, "Fantasy Island" returned again, this time back on the small screen. Airing on Fox, the series is more of a direct sequel, focusing on Mr. Roarke's niece (Roselyn Sanchez) who hosts new guests on the island. The show's second season debuted in early 2023.
The Equalizer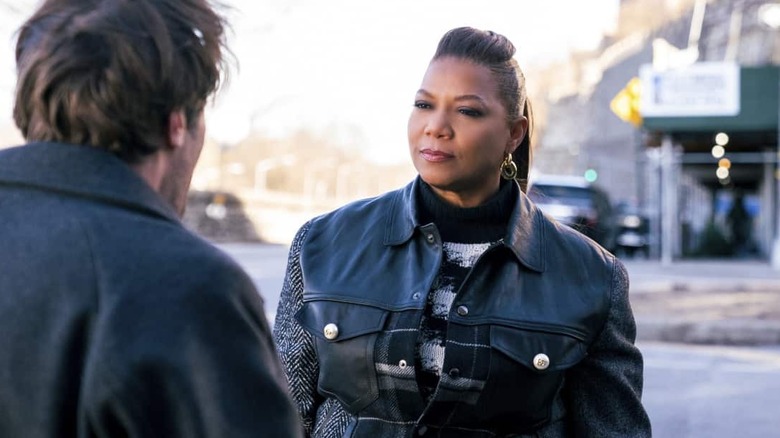 Paramount Global Content Distribution
The 1980s saw a surge in action shows about outsider vigilante heroes with classics like "The A-Team" and "Spenser: For Hire." One of the best was "The Equalizer," starring Edward Woodward as Robert McCall, a former intelligence agent who becomes a private do-gooder and takes it upon himself to help those in need. A typical action-adventure procedural, each week McCall would come to the aid of ordinary people who were in danger, battling criminal kingpins, drug dealers, and corrupt cops. It ran for four seasons, and despite not having the legacy of "Knight Rider" or "MacGyver," was resurrected more than once.
The first time was actually on the big screen when director Anton Fuqua paired with two-time Academy Award-winner Denzel Washington, who stepped into the role of McCall to save a teenage girl from the Russian mafia. In 2018 they re-teamed for a sequel, this time with McCall out for revenge after the murder of a former colleague. 
A few years later, McCall came back to television, this time reimagined as Robyn McCall — played by Queen Latifah — a former CIA agent and single mother who becomes a vigilante for hire. Well-reviewed by critics, the series has achieved three seasons, while a third "Equalizer" film with Denzel Washington is due in 2023. 
The Odd Couple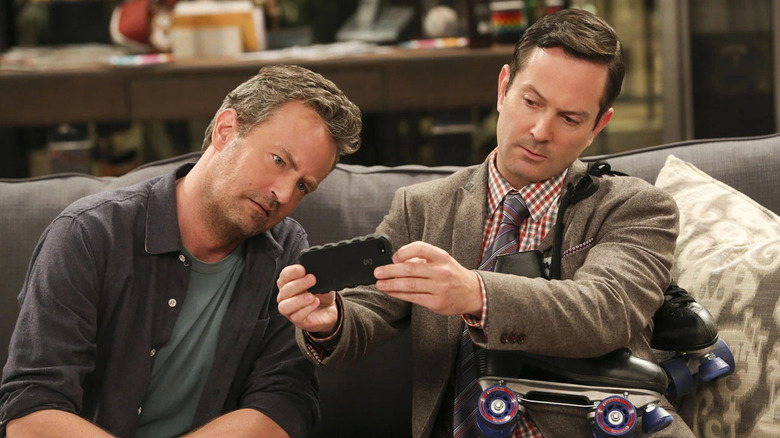 CBS Television
"The Odd Couple" has its origins in a Broadway play starring Walter Matthau and Art Carney, but in 1967 it became a feature film, with Matthau paired with Jack Lemmon. In 1970, it received a wildly popular TV sitcom translation starring TV veterans Tony Randall and Jack Klugman. The series lasted five seasons and more than 100 episodes, and became a TV classic, following a pair of mismatched roommates named Felix and Oscar who constantly get on each other's nerves week after week. 
In 1982, the series was remade as "The New Odd Couple." More of a footnote in the history of the series, it lasted just 18 episodes and starred Ron Glass and Demond Wilson as Felix and Oscar, a couple of African-American college friends who move in together. Decades later in 1998, the original film got a belated sequel after Matthau and Lemmon had found success with a similarly themed film, "Grumpy Old Men," which reinvigorated the franchise.
But that wouldn't be the end for Felix and Oscar, who returned in 2015 in a sitcom starring "Friends" alum Matthew Perry and Thomas Lennon of "Reno 911!." A modest hit, it ran until 2017, and it just feels like a matter of time before some streaming service decides to revive the pair for another try.
The Fugitive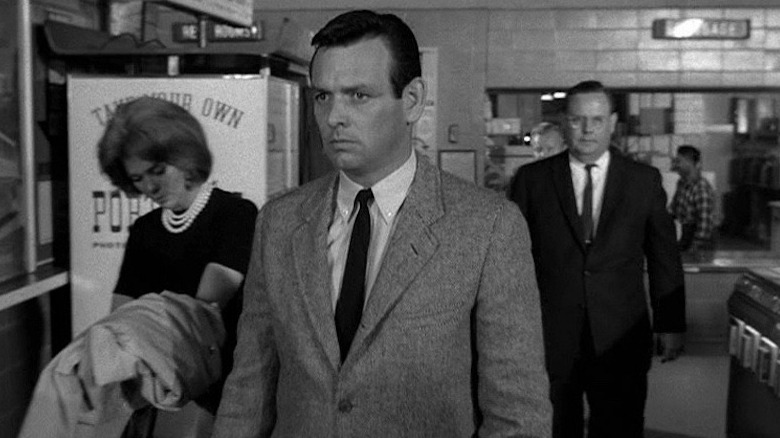 ABC Films
The '60s adventure series, "The Fugitive," starred David Janssen as Richard Kimble, a man wrongly convicted of the murder of his wife. Escaping during a prisoner transfer, Kimble goes on the run, pursued by the unflappable Lt. Gerard (Barry Morse), and must hunt down the real killer, a mysterious one-armed man. For four years, the series chronicled Kimble's flight from the law, while each episode saw him stopping to help those in need as he crisscrossed the country looking for clues that could lead him to his wife's murderer.
In 1993, the series was adapted to the big screen, with Harrison Ford as Kimble, and U.S. Marshal Sam Gerard played by Tommy Lee Jones, who would take home an Academy Award for his performance. A blockbuster hit, "The Fugitive" even received a spin-off film starring Jones as Gerard titled "U.S. Marshals.". But the series would get a remake on the small screen in 2000, with "Wings" star Tim Daly playing Kimble. Unfortunately, the show was canceled after one season and sadly ended on an unresolved cliffhanger.
Not to be outdone, the ill-fated mobile streaming service Quibi tried its hand at a remake in 2020, with an all-new cast of characters. Boyd Holbrook starred as Mike Ferro, who is wrongly accused of a terrorist bombing, and must elude Detective Clay Bryce (Kiefer Sutherland) as he looks to prove his innocence. Thanks to the downfall of Quibi however, the remake only received 14 nine-minute episodes.
The Twilight Zone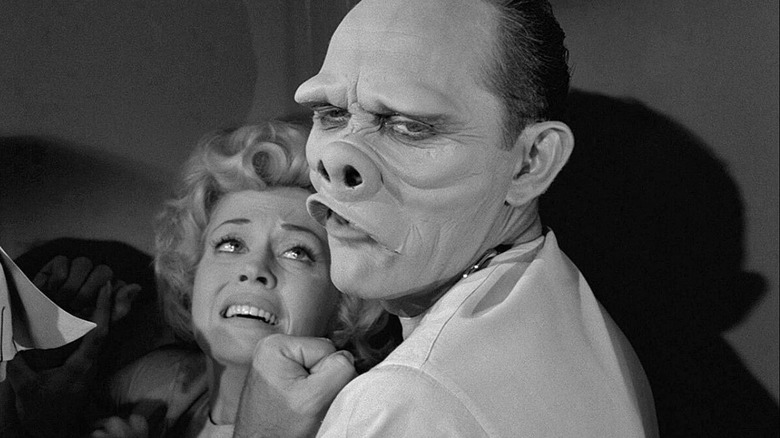 CBS Television
In 1959, writer Rod Serling created the groundbreaking science fiction anthology series, "The Twilight Zone." Hosting himself, Serling would introduce a variety of different stories each week, from light-hearted comical romps to mind-bending high-concept stories about alternate realities, many of which have become television classics and staples of pop culture. During its five seasons, "The Twilight Zone" was nominated for five Emmys, winning twice for outstanding writing. After a big-budget movie in 1983, with segments directed by Steven Spielberg, John Landis, and George Miller, the series returned to TV two years later.
Against all odds, the 1985 remake received stellar reviews, with a number of iconic episodes in its own right, as well as several remakes of classic episodes from the original series, updated for the '80s. With a new theme by the Grateful Dead, the show ran three seasons and 65 total episodes. Following a brief made-for-TV movie "Twilight Zone: Rod Serling's Lost Classics" that adapted two un-produced Serling stories, the series came back with a second full-fledged remake in 2002, with actor Forest Whitaker serving as narrator and host. It remade a few older classics, but is otherwise unmemorable, though it did produce 43 total stories.
The signpost up ahead signaled another remake was destined to be, and in 2019, Jordan Peele produced another revival. Though it boasted plenty of talent in front of and behind the camera, this modern update wasn't so well-received by fans, and it was canned after two seasons.
The Addams Family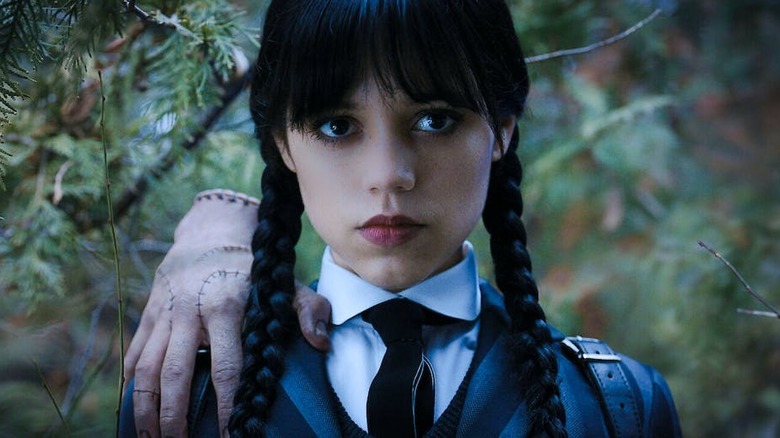 Netflix
Born out of a series of cartoons by writer and artist Charles Addams and published in The New Yorker in the late 1930s, "The Addams Family" came to television in 1964, ironically just days after the debut of the similarly themed "The Munsters." Like that program, it told the story of a ghoulish family living in a stately manner. They were led by family patriarch Gomez Addams (John Astin) and his wife Morticia (Carolyn Jones), the odd Uncle Fester (Jackie Coogan), monstrous butler Lurch (Ted Cassidy), and creepy kids Wednesday (Lisa Loring) and Pugsley (Ken Weatherwax). 
Less focused on monsters as on the creepy and the macabre, the spooky sitcom ran for two years, but lived on further through a 1973 animated series and a 1977 live-action Halloween special that reunited the cast. In the early '90s, the family received a movie remake, which increased their popularity. In 1998 received a live-action remake on television, with an all-new cast, though original series star John Astin returned playing Grandpapa Addams this time around. Sadly, it only made it through one season before getting the axe.
But "The Addams Family" would rise from the grave once more in 2022, this time on Netflix. Focused now on the family's jaded daughter, "Wednesday" features Luis Guzman as Gomez, Catherine Zeta-Jones as Morticia, and Jenna Ortega in the title role. Thanks to strong reviews, "Wednesday" seems poised for a multi-year run.
Dark Shadows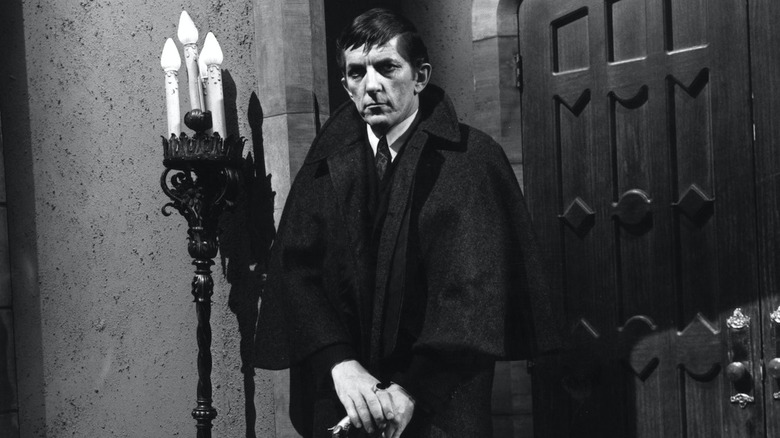 CBS Television
The 1966 gothic soap opera "Dark Shadows" may not have started out as a vampire story, but when Jonathan Frid debuted as the unliving Barnabas Collins midway through its first season, that's precisely what it became. After drastically altering its premise, it quickly became one of the hottest shows on TV and leaned into the supernatural with complicated stories involving witches, warlocks, and even alternate timelines. The film proved popular enough to get a pair of feature films during its heyday and wound up airing more than 1200 episodes across six seasons.
With a passionate fan following that continued through the years, "Dark Shadows" would make a comeback a couple of decades later. Returning to living rooms in 1991 with a lavish remake that debuted as a mid-season replacement, Barnabas Collins was the lead straight away this time, now played by actor Ben Cross. Unfortunately, it couldn't capture the magic of the original and only wound up receiving 12 total episodes. 
But the legend of "Dark Shadows" wouldn't die, and Tim Burton — a confessed fan of the series — helmed a big-budget feature film in 2012, with Johnny Depp in the role of the vampire Barnabas Collins. Though it performed admirably, it wasn't a huge hit, and no sequels were ever developed. In 2020, it was reported that a planned reboot titled "Dark Shadows: Reincarnation" had been scrapped by The CW.
Queer as Folk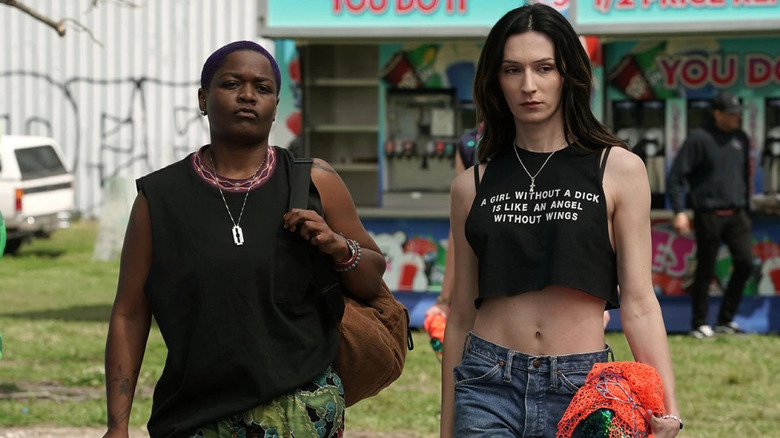 All3Media
A trailblazing drama from the U.K., "Queer as Folk" was created by writer and producer Russell T. Davies in 1999, five years before he'd spearhead the relaunch of the sci-fi classic, "Doctor Who." The series followed the ups and downs of life for three gay men living in Manchester and starred Aidan Gillen, Craig Kelly, and Charlie Hunnam. It received two seasons and a total of 10 episodes, but it's worth noting that in the U.K., shorter runs and episode counts are the norm.
Just a year after it debuted though, the series was exported for an American remake, this time following five gay men living in Pittsburgh. Running for five seasons on Showtime, the show was culturally important for U.S. audiences, where gay representation on television was still relatively minor, and frank discussion of LGBTQ issues was nearly unheard of. In 2022, the show received a second remake, also in the United States, but with Davies on board as a producer.
This time, the series pushed further, diversifying the cast of characters to feature non-binary and trans characters, and confronted issues of privilege and trauma within the LGBTQ community. The series also cast actors with gender identities that matched their characters, including trans actor Jesse James Keitel, non-binary actor Fin Argus, and openly queer actor Johnny Sibilly, which gained the series recognition and accolades.