CBS Cancels Matthew Perry's The Odd Couple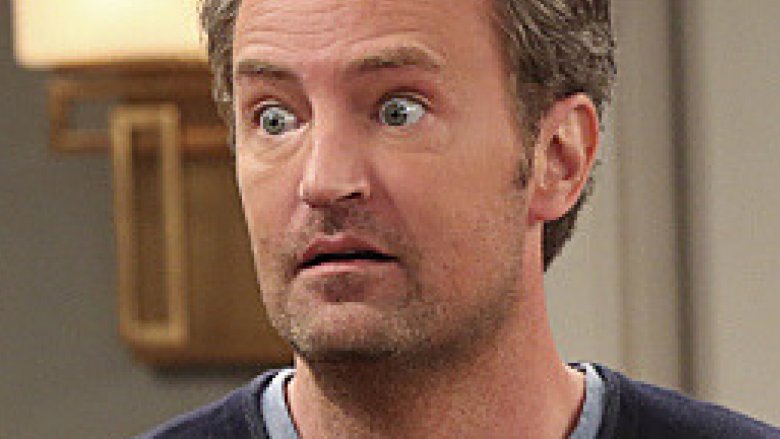 Matthew Perry's The Odd Couple reboot is no Friends. According to The Hollywood Reporter, CBS has decided to cancel the sitcom after three seasons.
Thomas Lennon co-starred in the series, with Perry playing the messy Oscar Madison and Lennon playing the clean freak Felix Unger. The show, developed by Perry along with Danny Jacobson and Joe Keenan, was based on the 1965 play of the same name, which had already been adapted into a 1968 feature film and a 1970 TV series. Lindsay Sloane, Yvette Nicole Brown, and Wendell Pierce also starred.
The series averaged 5.9 million viewers and 1.3 rating in the key 18-49 demo. Its moderate ratings weren't enough to save it from cancelation, although the move seems to come as no surprise to those who worked on the show. Brown had already signed on to a new show before the series was canceled, with the actress set to star in the recently picked-up ABC comedy The Mayor. Pierce, meanwhile, has already set a few film projects and a role on Amazon's Jack Ryan series, while Lennon also is set for some upcoming movies.
CBS has been happy to wield the axe for its longer running comedies this season, already killing six-season hit 2 Broke Girls, along with freshman comedy The Great Indoors. New comedies for next season include 9JKL, a multi-camera from Royal Pains' Mark Feuerstein about an adult living in apartment 9K, sandwiched between his parents' in 9J and his brother, sister-in-law, and baby in 9L; Me, Myself, and I about the life of one man over a 50-year life span; The Big Bang Theory spin-off Young Sheldon; and the Bible comedy By the Book, from TBBT's Johnny Galecki.
As we mourn the loss of The Odd Couple, see some dumb reasons why TV shows have been canceled.