Harrison Ford Says He'd Act For Free - Promotional Tours Are The Part He Only Does For The Money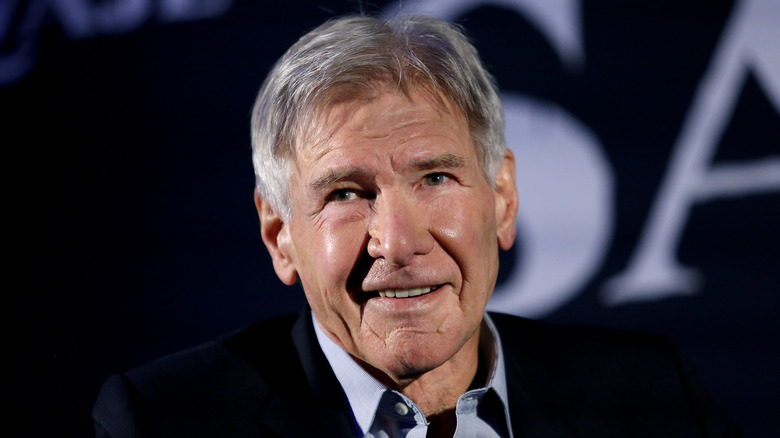 Medios Y Media/Getty Images
Harrison Ford has had quite a prolific career, after 50 years in the industry. He has had plenty of memorable hits like "The Fugitive" and forgettable duds like "Cowboys vs. Aliens," but despite the mishaps of his many standout endeavors, his most popular efforts include his runs as Han Solo in the "Star Wars" franchise, Deckard in the "Blade Runner" flicks, and Indiana Jones. In addition to being a franchise favorite, Ford has even received a nomination for an Academy Award for his turn in the 1985 feature "Witness." Over time he has proven to be one of the industry's best, earning such highly coveted accolades as the AFI Lifetime Achievement Award in 2000, and the SAG Artists Inspiration Award in 2018.
After accomplishing all of that, Ford took his talents to the small screen, trying on over 70 hats for his role in "1923" and starring in "Shrinking," a series which Ford regards the screenplay as one of the best he has ever read. When discussing the Apple show, Ford made a surprising revelation about how he feels about his long-running acting job.
Acting is his passion, being a salesman is not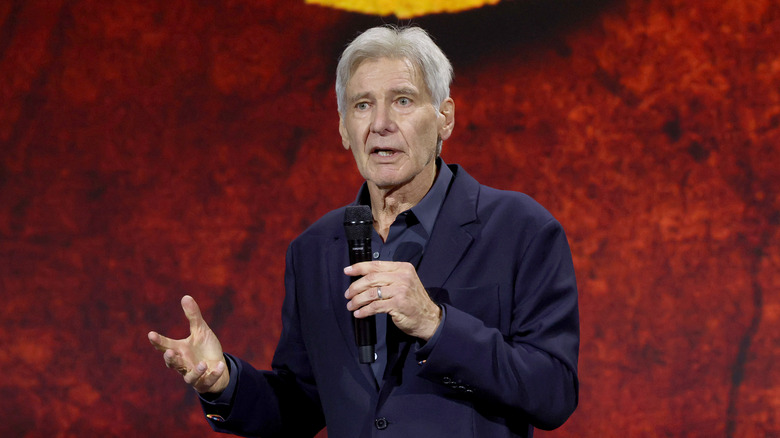 Jesse Grant/Getty Images
When Harrison Ford was talking about his notable projects, the topic of what keeps him going so many years later came up. "I just buckle down and do it. There are things I don't love doing, but I want to be gracious about it, and I don't want to shove it into somebody's face that I don't like doing it," the actor told The Hollywood Reporter. "I'm just here to do my job, and my job, at the moment, is to help sell the product. This is what they really pay me for. The acting I'd do for free." It seems where the actor truly feels he is earning his paycheck is when doing interviews and attending promotional events to help market whatever titles have him on the roster.
But it isn't just the acting that has Ford committed to cultivating compelling cinema and TV. "I love the community that you come to work with – the crew and the other actors and the process itself is a joy," the actor said to Forbes. "It's a tribal effort and it's a great joy to meet a new group of people, ambitious for the same outcome, bringing their passion and their talents and their joy to it." It seems pretty clear that after so many years, Ford has a strong passion for not just bringing unique characters to life on screen but also is a big fan of interacting with the gifted individuals involved in that process. As for grueling press tours, we'll have to wait and see if he can handle the promotional juggernaut that is the Marvel Cinematic Universe when he steps into the role of Thaddeus Ross in "Captain America: New World Order" soon.