The Boys' Showrunner Has No Intention Of Ending At Season 4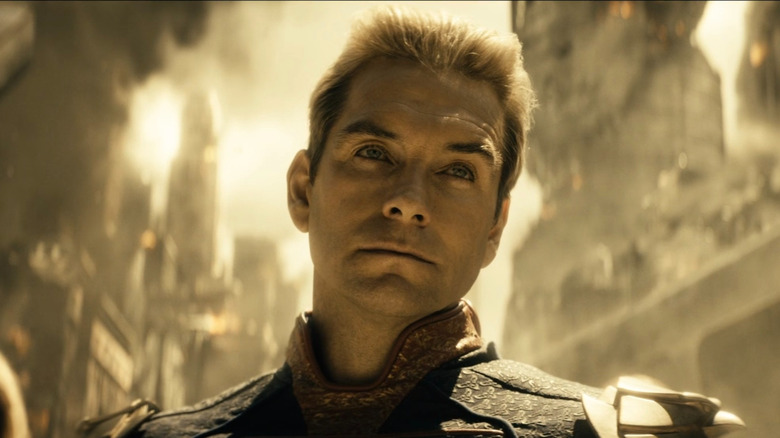 Amazon Studios
Since its launching its way onto Amazon Prime Video in 2019, "The Boys" has been the breath of fresh air within the ever-expanding superhero genre that we never knew we needed. The black comedy series follows the exploits of the titular group of vigilantes, headed by the superhero-hating Billy Butcher (Karl Urban), who aim to take down the corrupt superheroes paid by the greedy corporation Vought International. With its sharp comedy, immensely dedicated cast, and rich social commentary touching on such issues as xenophobia and systematic racism, "The Boys" has managed to stand out in the vast sea of more straightforward superhero content. 
Its popularity has only grown as the show's two following seasons have gone even more unapologetic with its real-life parallels. And with its most recent third season sporting a 98% Tomatometer score on Rotten Tomatoes, it's safe to say that the show hasn't lost its freshness as of yet. For those fearing its upcoming fourth season would be the last the show has to offer, we have some good news for you.
Showrunner Eric Kripke confirms there's more to come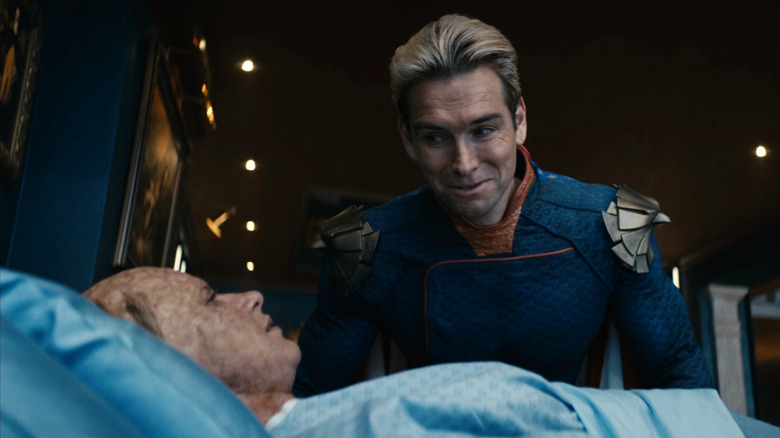 Amazon Studios
Following an explosive and highly acclaimed third season, the critically lauded anti-superhero series "The Boys" got renewed for a fourth season (via Variety). As if fans weren't already on the edge of their seats awaiting the fourth round of crude antics, the show's creators are already preparing an encore. 
While Season 5 or beyond has yet to be officially greenlit, showrunner Eric Kripke is optimistic about the future of the Emmy-nominated series. The "Supernatural" creator recently took to Twitter, where he shared the exciting news with the eager fanbase, "Cause you're asking! We've been shooting ['The Boys'] since late August. I'm here to prep & direct the Season 4 finale. No, not the series finale, there will be more! Most importantly, S4 premieres... at some point in the future in our discernible reality." 
Along with the upcoming fourth season, as well as the show's spinoffs such as "Diabolical" and the upcoming "Gen V," it's crystal clear that "The Boys" is still going strong with a booming collection of stories that will surely get more absurd as time goes on.