The Boys Season 4 Isn't Wasting Any Time
"The Boys" has taken the world by storm with its 3rd season, currently available on Amazon Prime Video, and now we know the streamer is already getting ready to start work on Season 4. The show's richly crafted world and willingness to go where other shows simply won't in service of its social satire has ingratiated it to critics and dazzled audiences. Starring Karl Urban as Billy Butcher, the leader of a mercenary team dedicated to taking down the dangerously unaccountable superheroes of their world, "The Boys" is a caustic look at both our current political situation and our cultural obsession with the superhero genre.
The shocking content coupled with high quality has kept "The Boys" on the lips of fans and cultural critics alike. So, it's easy to see why Amazon Prime Video is keeping its foot on the gas. Earlier this year, the streamer cranked out "The Boys Presents: Diabolical," an animated spin-off that introduced a number of fantastic new characters to the universe. Additionally, "The Boys Presents: Varsity," a live-action spin-off show that takes place on a college campus for supes that will star Patrick Schwarzenegger, is currently in preproduction (via Deadline).
And now, we've learned that "The Boys" itself may not have as much downtime as previously thought. According to one of its stars, production on Season 4 is soon to be underway.
Karl Urban says The Boys Season 4 starts filming later this summer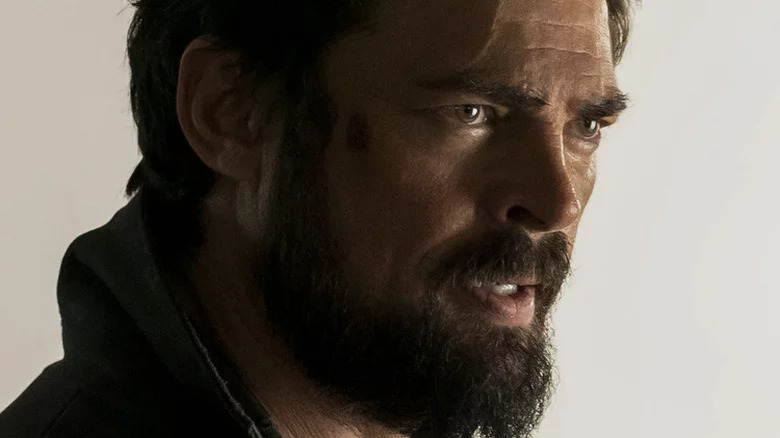 Panagiotis Pantazidis/Amazon Prime Video
Speaking to Collider, "The Boys" star Karl Urban revealed that Season 4 of the show is set to begin production in August 2022. Urban plays the foul-mouthed leader of The Boys, Billy Butcher, a smirking brute of a man obsessed with taking revenge on supe leader Homelander (Antony Starr) for his crimes. "We're starting I think August the 22nd, we're going to be starting Season 4," Urban said. "I'm getting back, getting my Butcher back on, and I can't wait. It's a fun gang to play with, we work hard and play hard, and I can't wait to see where they take the characters from where we leave them at the end of this season."
According to Urban, he's as clueless as the rest of us as to what paths the show might take in Season 4, having not seen a script. However, the actor did tease, "I'm actually going to be seeing [showrunner Eric Kripke] next week and I expect conversations will start to happen about what he's got in store." One detail the actor didn't give is when fans can expect Season 4 of "The Boys" to drop. However, considering the summer 2022 start date for production, it seems likely that there won't be a nearly two-year wait like we had to endure between Seasons 2 and 3 — Season 4 could very well premiere in 2023. 
Over the course of Season 3, Butcher has taken a dark path in pursuit of his mission, throwing morals to the wind and relying on a drug that temporarily gives him superpowers to get the job done. If anything, the fact that he will be returning for Season 4 should allow fans a sigh of relief. It seems the character's penchant for self-destruction won't get him killed just yet.