The Boys Spin-Off Series Title Tells You Everything You Need To Know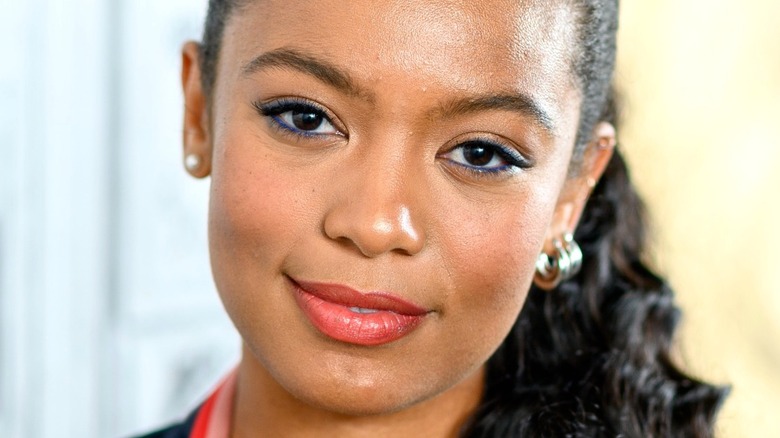 Roy Rochlin/Getty
Even before the critically-acclaimed 3rd season of "The Boys," plans were in place for the world of Homelander (Antony Starr) and Billy Butcher (Karl Urban) to expand, going less MCU and more BFU (guess what the "F" stands for?). Besides the animated anthology series, "The Boys Presents: Diabolical," Amazon also had a live-action series in the pipeline focussing on a younger generation of supes, and now it's just been given its official title.
Announced in late 2020, the then-unnamed series was pitched as "Part college show, part 'Hunger Games' — with all the heart, satire and raunch of 'The Boys,'" per Variety. Fans were understandably intrigued at the idea, anticipating that the show would be taking from the G-Men, the super team of teens in "The Boys" comics from Garth Ennis and Scott Derrickson, spoofing the X-Men. Thankfully, after that epic finale of Season 3, we've finally got our first taste of what's in the cards for this mystery spin-off courtesy of a video from the show's cast. 
While there are no capes being covered in claret just yet, from what these upcoming heroes are promising, it lines up perfectly with some of the growing developments in the Vought-ruled world we can't get enough of.
Get a load of Gen-V, the all-new spin-off from The Boys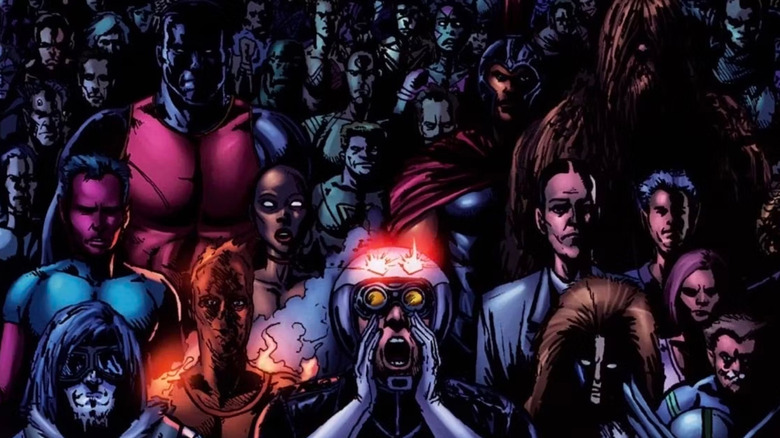 Image Comics/Scott Derrickson
A tweet from "The Boys" account had a friendly and surprisingly low F-word-filled video from a cast comprised of Jaz Sinclair, Patrick Schwarzenegger, Lizzie Broadway, Chance Perdomo, London Thor, Asa Germann, Maddie Phillips, and Derek Luh announcing the show as "Gen-V." Making short work of the pleasantries (understandable for this universe), the stars hinted at what to expect and it sounds like absolute gold for fans of the show it spawned from.
Germann promised, "It's got everything 'The Boys' has. The intensity, the grit, the humor," with Broadway adding, "It's gonna be a roller coaster. It's gonna be filled with blood, guts, and everything else." The "everything else" in question is the inevitable teen angst and hormonal drama you'd expect to see, only with that unmistakable "Boys" brilliance. Thor further teased fans by saying, "Superheroes, college ... what could go wrong?" We don't want to get too presumptuous, but we're thinking everything?
Given how much was explored in "The Boys" Season 3, now is a better time than any to venture further out on this murky and massively offensive map. With The Seven's roster dropping dramatically following recent events, it would make sense to see what other young heroes-in-training have to offer. There's also the fact that Marvel has teased the arrival of their own superhero students, the "X-Men," proving that the minds behind "The Boys" have their finger firmly on the pulse. Here's hoping we hear when class starts for "Gen-V" very soon.