Amazon Prime: Everything Coming In May 2018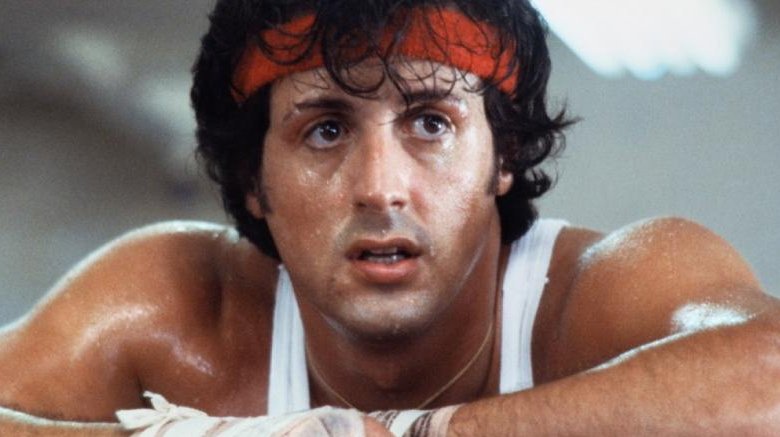 Amazon Prime will be TV and movie lovers go-to spot for new releases in May. 
The streaming service's slate of upcoming series and films includes some hard-hitting documentaries like An Inconvenient Truth, well-loved dark action flicks such as The Crow, spy pics like From Russia With Love, and literally every single installment in the Rocky franchise. (Looks like Amazon has decided May 2018 is the best time for a Rocky movie binge-watching session ahead of the upcoming series off-shoot Creed 2.) 
Beyond watching the slow-talking Italian Stallion throw punches in the ring, Amazon Prime subscribers can catch movies like Eight Men Out, Frailty, A.I. Artificial Intelligence, and Manhunter, as well as the first seasons of Amazon's exclusive series Diablo Guardian and Rocky & Bullwinkle, the second season of Prime Original show You Are Wanted, and the acclaimed final season of Orphan Black. 
If raucous comedy movies are more your speed, Amazon Prime has you covered with The Benchwarmers, and if you have a hankering for something more nostalgic, dive into 1995's The Brady Bunch Movie and its 1997 follow-up, A Very Brady Sequel.
Whatever your entertainment craving, Amazon Prime will satisfy it in May 2018. 
Check out everything coming to Amazon Prime below.
May 1
3 Ways To Get A Husband (2009)
40 Days and 40 Nights (2002)
A Very Brady Sequel (1996)
A.I. Artificial Intelligence (2001)
An Inconvenient Truth (2006)
Baby Boom (1987)
Back To School (1986)
Bad News Bears (1976)
Barefoot (2014)
Beyond Borders (2003)
Blame (2017)
Brother Nature (2016)
Bull Durham (1988)
Cool World (1992)
Cyborg (1989)
Diamonds Are Forever (1971)
Dr. No (1962)
Eight Men Out (1988)
Elizabethtown (2005)
Evolution (2001)
Foxfire (1996)
Frailty (2001)
From Russia With Love (1964)
Gator (1976)
Ghost Town (2008)
Goat (2016)
Goldfinger (1964)
Holy Air (2017)
Hot Boyz (2000)
Immigration Tango (2011)
Insomnia (2002)
Iron Eagle IV: On the Attack (1999)
Kalifornia (1993)
Live And Let Die (1973)
Love Is A Gun (1994)
Manhunter (1986)
Men With Brooms (2002)
Murder on the Orient Express (1974)
Never Say Never Again (1983)
New Rose Hotel (1999)
Ninja Masters (2009)
Octopussy (1983)
Outcast (2014)
Perfect Score (2004)
Perfume: Story of a Murderer (2006)
Psychopaths (2017)
Race For Your Life, Charlie Brown (1977)
Rocky (1976)
Rocky II (1979)
Rocky III (1982)
Rocky IV (1985)
Rocky V (1990)
Sabrina (1995)
Saturday Church (2017)
School Ties (1992)
Set Up (2011)
Starting Out in the Evening (2007)
Strategic Air Command (1955)
The Benchwarmers (2006)
The Benefactor (2015)
The Box (2007)
The Brady Bunch Movie (1995)
The Counterfeit Traitor (1962)
The Crow (1994)
The Elephant Man (1980)
The Golden Compass (2007)
The Hangman (1959)
The House I Live In (2013)
The Hurt Locker (2008)
The Last Castle (2001)
The Legend of Bagger Vance (2000)
The Man With The Golden Gun (1974)
The Saint (1997)
The Spy Who Loved Me (1977)
Thief (1981)
Thirst Street (2017)
Thunderball (1965)
Twisted (2004)
Untamed Heart (1993)
Wild Thornberrys (2002)
Wish Upon A Star (1996)
Wonder Boys (2000)
You Only Live Twice (1967)
May 4
May 5
Warrior (2011)
Diablo Guardian (Prime Original series), Season 1
May 11
Rocky & Bullwinkle (Prime Original series), Season 1
May 12
Baywatch (2017)
Still Mine (2012)
Orphan Black, Season 5 
May 15
How To Be A Latin Lover (2017)
May 18
Pro Beach Volleyball Tour (Austin Open)
You Are Wanted (Prime Original series), Season 2
May 19
Beatriz At Dinner (2017)
Shooters (2003)
May 22
Dino Dana (Prime Original series), Season 2
May 23
May 25
Picnic At Hanging Rock (Prime Original series), Season 1
May 27
Just Getting Started (2017)
The Wedding Plan (2016)
May 29