Evangeline Lilly Is Grateful She Didn't Need To Get Ripped For Quantumania (Unlike Paul Rudd)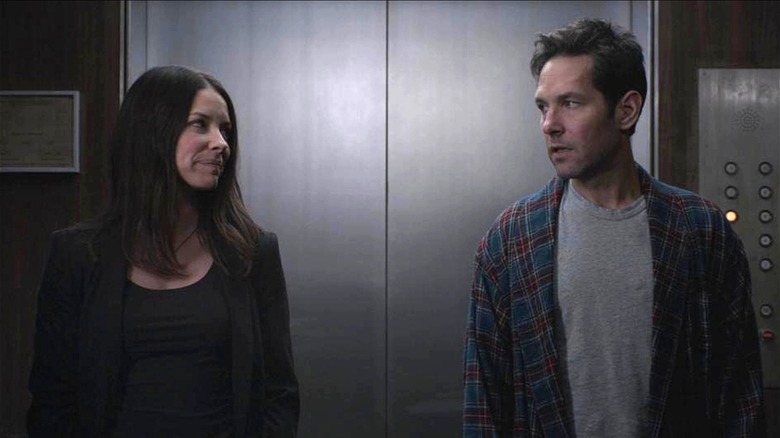 Disney
The MCU just keeps on growing in leaps and bounds, even for its tiniest hero. Though the first two "Ant-Man" films were largely self-contained as far as their connections and implications to the rest of the overall universe, "Ant-Man and The Wasp: Quantumania" looks to have major ramifications for many of the other heroes. In particular, the film is set to introduce a new variant of a major supervillain in the form of Kang the Conqueror (Jonathan Majors).
Evangeline Lilly has been with the franchise since the beginning as Hope van Dyne, but she didn't get to step up and become a hero herself until the sequel, "Ant-Man and The Wasp," where she took on an insectile moniker of her own. Now with she and Scott Lang (Paul Rudd) set to take on their greatest challenge yet, Lilly herself is thankful at least that she doesn't need to get quite as fit for her role as her unfortunate co-star does.
Lilly admits that she's happy to take it easier as she gets older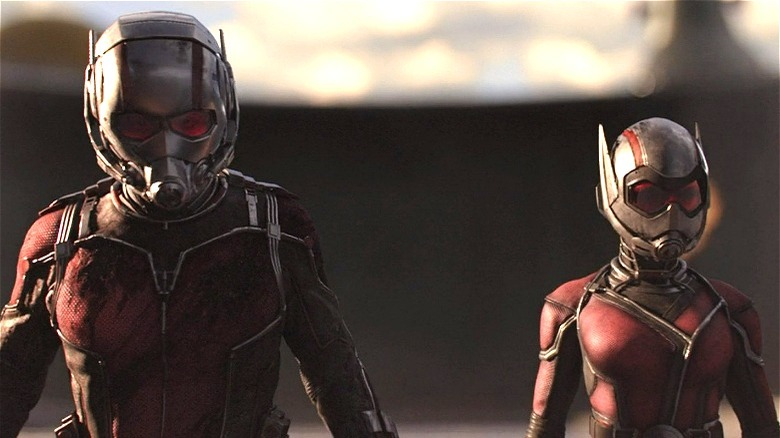 Disney
Evangeline Lilly stopped by Good Morning America to chat about her role in "Ant-Man and the Wasp: Quantumania." However, when the host mentioned how hard Paul Rudd had to work out for his role and asked Lilly what she had to do to get in shape for her latest foray into the MCU, the actor admitted jokingly that she didn't have to do anything really.
"No, it wasn't tough for me at all. Not at all. I didn't work out for this movie one bit," Lilly said. "Because I'm just so fit and capable all the time without effort?" she added sarcastically. "Really, it's because when my character has action, she's always this big," Lilly went on, measuring an inch with her thumb and forefinger.
While this might not make sense at first, anyone who has seen the two preceding films will know that they're full of CGI, particularly when characters are changing size throughout. This pattern is naturally going to continue for the third film, "Ant-Man and the Wasp: Quantumania," as well.
"It's a micro-unit, and it's CGI, and I don't get to do anything," Lilly said, sounding somewhat deflated. Still, the actor did point out that the plus side is that, as she gets older, it's nice to sit back and let others handle the action. Speaking of action, though, fans will have the chance to bask in it for themselves when "Ant-Man and the Wasp: Quantumania" arrives in theaters on February 17th.