Whatever Happened To Aquapaw After Shark Tank?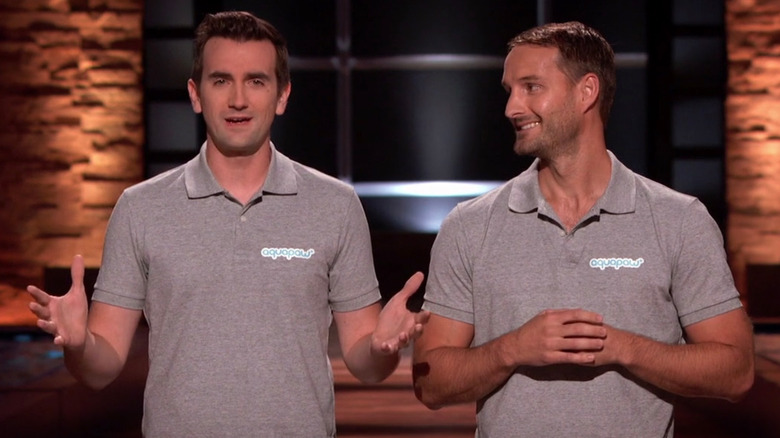 ABC/Hulu
Pets are big business. According to the American Pet Products Association, 70% of American homes had a pet as of 2022, which amounts to about 90.5 million households. In 2021, we spent $123 billion on our pets, with about $30 million of that spent on supplies. Naturally, many inventors and entrepreneurs have tried to grab some of that sweet pet cash by creating new products. On "Shark Tank," we've seen everything from the G.O.A.T. line of pet products to Silidog silent dog tags to PDX Pet Design, which invented the "LICK! Brush" among other delights.
Dog owners everywhere can relate to this problem: you take your dog out for a walk, they get dirty, and when you drag them back home, you have to douse them with freezing water from a hose or a bathtub faucet. It's unpleasant for both human and hound alike. That's why Daniel Lentz invented the Aquapaw. It's a combination faucet attachment and scrubber brush that makes pet cleanup easier than ever. It can attach to hoses, faucets, and more. The biggest selling point is that it can be activate one-handed, with just a squeeze. 
Lentz went into the tank to pitch Aquapaw in January 2019, along with his business partner Tom Zipprian. They wanted $200,000 in exchange for 7.5% of their company. Robert Herjavec, Daymond John, and guest shark Bethenny Frankel all made the same offer: $200,000 for 30%. Zipprian and Lentz balked at offering so much equity, but were unable to convince any of the sharks to lower their ask. Thus, they walked away without a deal.
Was this a mistake or was it the right call? Here's how Aquapaw is doing now.
Aquapaw beat the projections and is available nationwide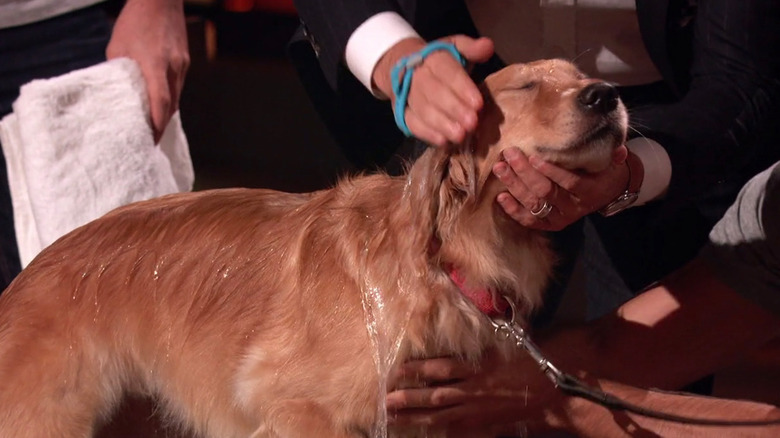 ABC/Hulu
First, some context to chart Aquapaw's growth. According to Aquapaw's website, which is still active in 2023, Daniel Lentz founded the company in 2017. At the time of their "Shark Tank" presentation, Lentz and Zipprian had done about $200,000 in sales in about eight months. Most of this was done via their website with almost no marketing budget, although they did have a relationship with the moderately sized retailer Uncommon Goods.
After "Shark Tank," Lentz agreed to sell Aquapaw to Cap Hill Brands, a consumer products company that specializes in product development and marketing. Since the, Aquapaw has become available in retailers nationwide, like Amazo, Petco, Walmart, and Chewy.
It might have been a surprise to see Lentz and Zipprian walk away from the tank without a deal, and the sharks themselves were a bit perplexed, but it appears that Lentz and Zipprian made the right decision.