Whatever Happened To PDX Pet Design After Shark Tank?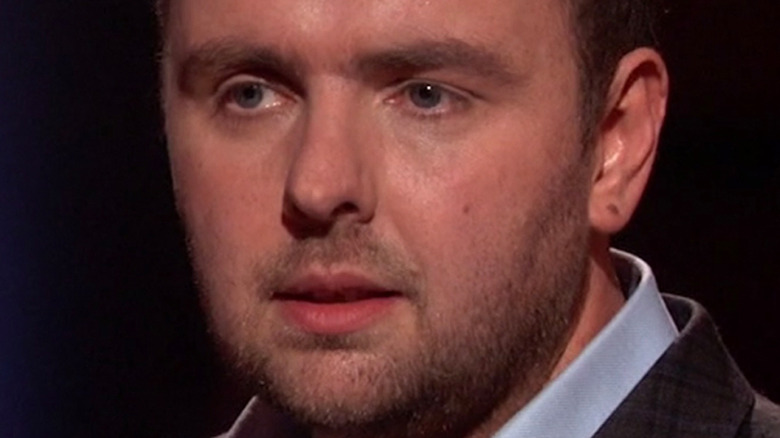 ABC/Hulu
We've all wanted to be able to lick our cat without getting fur on our tongues. Right?
Actually, let's back up.
The sharks on "Shark Tank" have seen hundreds of pitches in the show's 13 seasons since 2009, (with Season 14 scheduled to premiere this fall). Naturally, they've seen almost every kind of product imaginable, from slam dunks like the Pair Eyewear magnetic glasses frames to more niche products like Drive Suits. So, it's not easy to shock the sharks, but Tara and Jason O'Mara did just that.
The entrepreneurs went into the tank in January 2017 to pitch their company, PDX Pet Design. They create a variety of products to improve a pet's life. First up was the SHRU, an electronic cat toy that mimics the movements of smaller creatures. Up next was the LICKI Brush, a tongue-shaped brush that lets you...well, you know the rest.
They asked for $300,000 in exchange for a 15% equity stake. In the end, none of the sharks made an offer. For most, the $300k was too much, but for Kevin "Mr. Wonderful" O'Leary, the prospect of investing was just too horrifying.
Despite their setback, the O'Maras vowed to keep building the company. So, how is PDX Pet Design doing today?
Sadly, PDX Pet Design is no more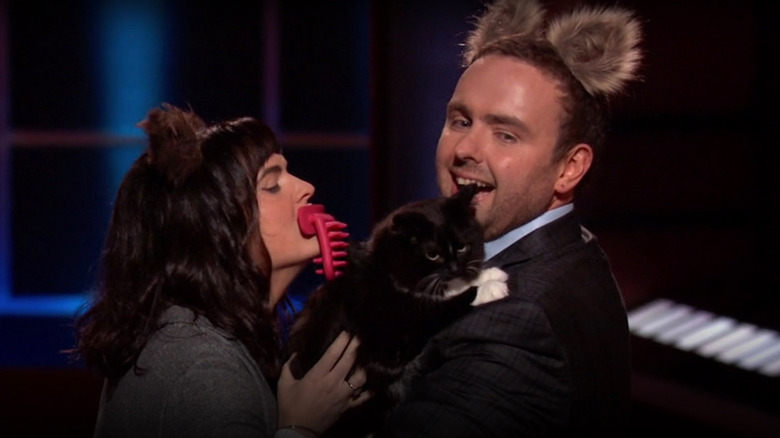 ABC/Hulu
It turned out that failing to make a deal on "Shark Tank" was an ill omen for PDX Pet Design's prospects.
During their "Shark Tank" appearance, Tara explained that the SHRU had already generated about $250,000 and that the LICKI Brush had already generated about $52,000. She also said that the company was projecting about $180,000 in revenue for 2017. Finally, Tara explained that the company had five more prototypes in the works.
The company hasn't released any post-"Shark Tank" revenue figures, but those five prototypes didn't make it to market. Currently, the company's website redirects to an Amazon listing for the LICKI brush, which is listed as unavailable. PDX Pet Design also hasn't updated its Facebook or Instagram pages since January 2022.
However, the O'Maras did make a strong impression on the sharks. In 2020, PDX Pet Design was included among the show's greatest failed pitches on the "20/20" special, "Shark Tank: Greatest of All Time." It's hard to stand out among hundreds of pitches, but the O'Maras did just that.