Whatever Happened To Simply Fit Board After Shark Tank?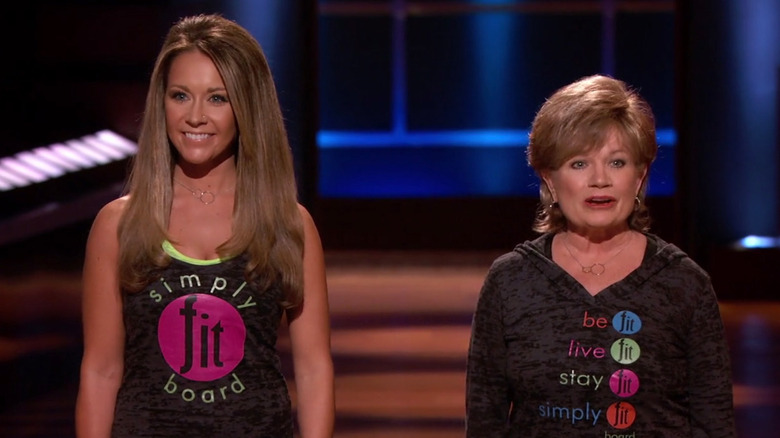 ABC/Hulu
Exercise is big business. According to Statista, the annual revenue of the fitness, health, and gym club industry was over $32 billion in 2022, and it had been climbing every year until the pandemic arrived. Naturally, many inventors and entrepreneurs have gone on "Shark Tank" to try to get a piece of that exercise pie. They've pitched products like SnapClip weight clips, or the Sworkit workout app, or the Titin gel compression vest, and in some cases they've gone on to become big businesses. 
In November 2015, mother-daughter entrepreneur duo Linda Clark and Gloria Hoffman tried to follow in those companies' footsteps by pitching their product, the Simply Fit Board. Simply put, it's a concave balancing board made with lubricated plastic that allows for easy movement. With a Simply Fit Board, you can do "hundreds" of different exercises, according to Clark and Hoffman, and you'll work out every muscle in your core.
Initially, Clark and Hoffman asked for $125,000 in exchange for a 15% equity stake in their company. They received two offers. QVC Queen Lori Greiner offered Clark and Hoffman $125,000 for 20%. Kevin O'Leary offered double their initial ask, but also wanted a 30% equity stake. In the end, they chose Lori Greiner and her 18 years of infomercial expertise.
That was almost eight years ago. How is Simply Fit Board doing now?
The Simply Fit Board is one of Shark Tank's biggest hits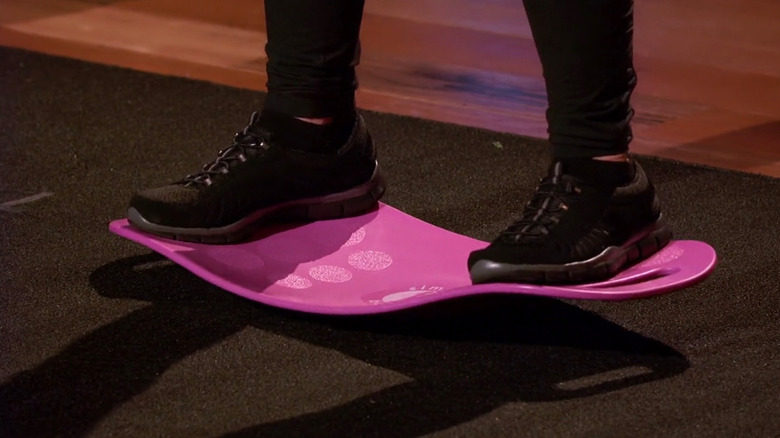 ABC/Hulu
First, some context to show you where Simply Fit Board came from. As Clark and Hoffman explained during their pitch, they had launched 18 months before their "Shark Tank" appearance and sold about 15,7000 Smart Fit Boards in that time, accounting for about $575,000 in sales. Most of those sales came at consumer shows and via their own website.
When their episode aired in November 2015, Simply Fit Board enjoyed the fabled "'Shark Tank' bump" in sales. According to Lori Greiner, in just seven months, sales jumped from $575,000 to $9 million, with more than 1 million Simply Fit Board sold by the fourth quarter of 2016 (via Women's Health).
This wasn't just a temporary bump, either. On Lori Greiner's website, she offered another update in 2021. By then, sales had reached $160 million, and Simply Fit Boards were being sold in 50,000 retail stores nationwide. Plenty of entrepreneurs who make deals on "Shark Tank" aren't able to sustain their momentum, but the Smart Fit Board is an unqualified "Shark Tank" success.