Whatever Happened To SnapClips After Shark Tank?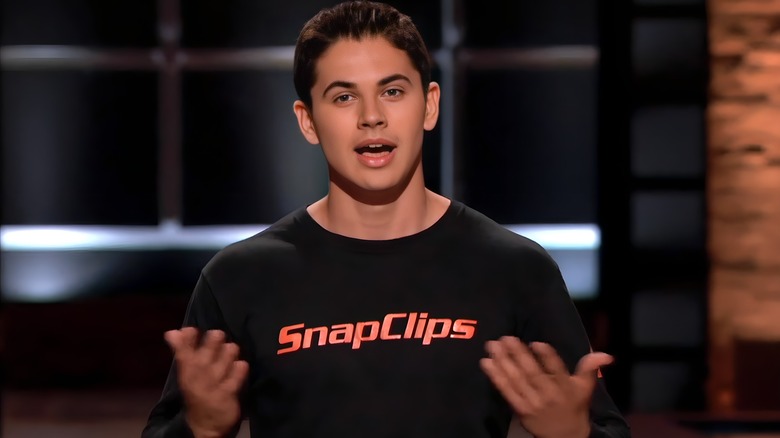 DFree/Shutterstock
All kinds of businesses appear on the ABC reality series "Shark Tank," and they get all kinds of results. Some, like the ReadeREST glasses holder, go on to become multi-million dollar businesses. Others, like the Biem butter sprayer, falter and ultimately go out of business.
Then there's SnapClips. Chicago-based entrepreneur Martin Dimitrov went into the tank in January 2018 during Season 9 to pitch the product. It's a snap-on weight collar that's used to fasten weights to a weight bar for a safer workout, and it's made from multiple layers of heat-treated steel and military-grade kevlar. Dimitrov compared SnapClips to the classic slap bracelets from the 1990's.
Dimitrov asked for $150,000 in exchange for a 15% equity stake in SnapClips. In the end, Mark Cuban, Lori Greiner, and guest shark and former baseball player Alex Rodriguez combined to offer Dimitrov $150,000 for a 30% equity stake, under one condition: that he stay in school. He accepted.
So, how is SnapClips doing four years later?
SnapClips is still doing brisk business today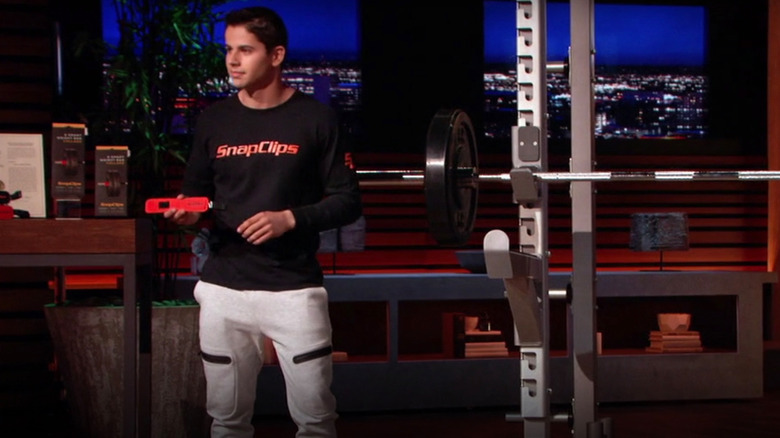 ABC/Hulu
Like its owner, SnapClips was young when it appeared on "Shark Tank." Dimitrov came up with the idea while he was still in high school and raised $23,000 on Kickstarter to fund it. He launched the product just one month before his "Shark Tank" appearance. By that point they had done $6,500 in sales post-Kickstarter.
The "Shark Tank" appearance was a game-changer for SnapClips. By the end of 2018, the product was being sold in 30 countries, had its own store front, and was working on a deal to do a private label version with CrossFit (via Earn The Necklace). As of June 2021, the company recorded $4 million in lifetime sales (via Insider Growth).
During Dimitrov's "Shark Tank" pitch, Greiner suggested that the product could have several other applications, like securing cables or garden hoses. Dimitrov agreed. However, at this point SnapClips is mainly focused on securing weights. The company did update its design, and currently SnapClips are available in more than 30 varieties (via SnapClips).
All of this makes SnapClips a "Shark Tank" success story.