Don't Expect The Criminal Minds: Evolution Love Triangle To End Anytime Soon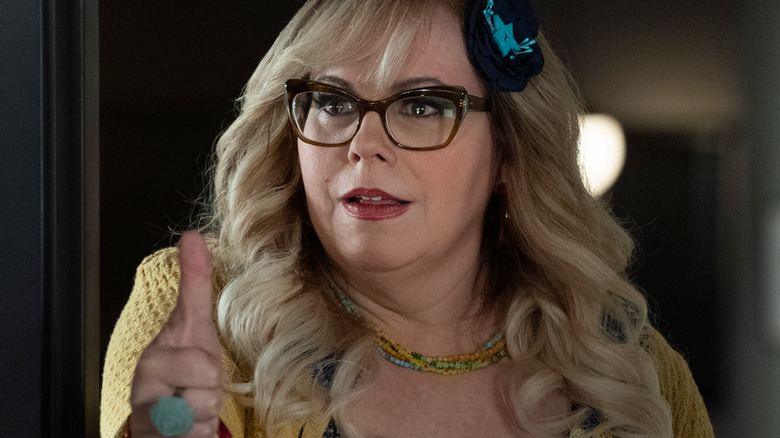 Michael Yarish/Paramount+
"Criminal Minds: Evolution" premiered to Paramount+ in November of 2022, amending a new subtitle to the "Criminal Minds" name but otherwise serving as a direct continuation of the canceled mainline series that concluded in February of 2020. Thanks at least in part to this quick turnaround, most of its main cast — notably sans Spencer Reid actor Matthew Gray Gubler — was ale to return for the series' revival. Kirsten Vangsness discussed reprising her role of Penelope Garcia in an interview with Looper, touching at one point on her real-life friendship with Adam Rodriguez, who portrays FBI agent Luke Alvez. "We are close, and we've been doing a lot of scenes together in this series. I don't want to give anything away, but we do a lot of stuff together and we bond in different ways," Vangsness said.
Over the course of "Evolution" Season 1, fans urged writers to make a romance between Garcia and Alvez official, nicknaming the ship Garvez. Part of the impetus for this is the fact that Garcia and Alvez do indeed decide to go out on a date near the end of the original "Criminal Minds" run, though "Evolution" reveals that their date went poorly. Meanwhile, "Criminal Minds" fans were surprised by Garcia kissing Tyler Green (Ryan-James Hatanaka) in Episode 6, wondering how that might affect her dynamic with Alvez.
As it turns out, the "Criminal Minds: Evolution" writers are plenty conscious of this love triangle, and plan to keep it going in Season 2.
Things are going to stay complicated between Garcia, Alvez, and Tyler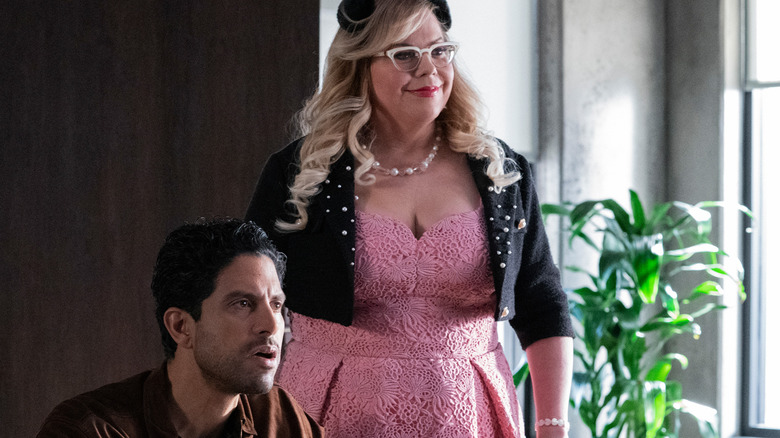 Bill Inoshita/Paramount+
After the "Criminal Minds: Evolution" Season 1 finale premiered on February 9, Variety published an interview with showrunner Erica Messer, who shared some insight into what the series might look like going into its second season. At one point, Messer touched on the extent to which Tyler will remain a presence on "Evolution" moving forward, particularly in Garcia's life. "Maybe it isn't over. Maybe this is her person," Messer said of his romance with Garcia. "We want to keep exploring that, so it's gonna get a little more complicated next year because he's going to be around still, sort of consulting, and where it gets messy now is Alvez knows about it."
Messer then confirmed that she believes Alvez is still jealous of Tyler after finding out about his closeness with Garcia. "Now we get to play a little bit more of the triangle because Alvez knows now. He didn't love Tyler to begin with," she said.
Ahead of Season 1's premiere, Kirsten Vangsness told Parade that Garcia and Alvez's dynamic would reflect her growing real-life friendship with Adam Rodriguez. "You get to see the evolution of the deliciousness of that relationship," she said. Now that Season 1 is over, it seems things aren't anywhere close to resolved between Garcia and Alvez, and that Tyler's presence will continue to complicate things between the two of them significantly.