Avengers: Infinity War First Reactions Revealed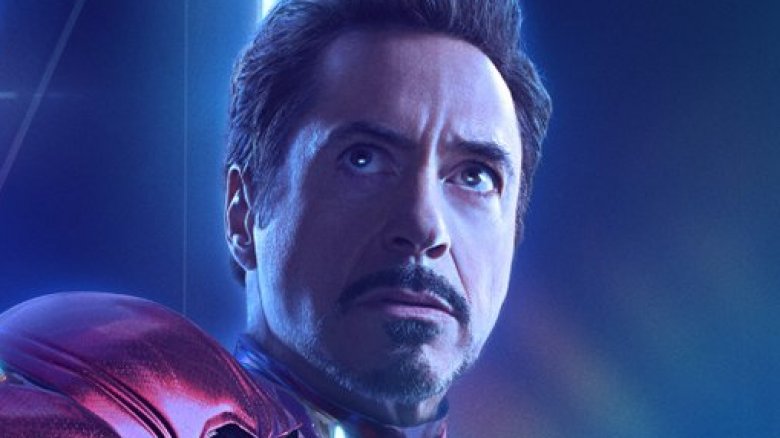 Marvel Studios
Avengers: Infinity War has finally bowed. One decade, 18 movie installments, what feels like hundreds of best moments, and plenty of heartbreaking why-did-they-have-to-dies later, the culmination of the entire Marvel Cinematic Universe thus far had its world premiere Monday (April 23) night in Los Angeles. Those lucky enough to attend the momentous screening have taken to social media to spill their thoughts — but not too many, as the official review embargo doesn't lift until Tuesday (April 24) at 6 PM ET — and discuss how the super-sized superhero pic impacted them.
While some people were thoroughly shook down to their skivvies — like Entertainment Weekly's Anthony Breznican who reacted to Infinity War using only emojis, and Emmy-winning journalist Kelley L. Carter, who literally tweeted, "I. Am. Shook." — others had more to say about the film, both good and bad. Most reactions have been positive thus far, noting both the humor and the heart of Avengers: Infinity War, but some have taken special care to point out the bigger flaws, particularly how the film can feel exhausting or frustrating at times.
The Playlist's Rodrigo Perez said of the film in a two-part tweet, "Marvel puts it all on the table and wipes it off. Stress-inducing, full of dread, darker than usual, yet, funny as h***, and super entertaining. Terrifying Thanos razes the ground without mercy. Blockbuster noise? Yes, but with emotional stakes attached ... Does it have issues? Sure, it's a punch fest, yeah, but I thoroughly enjoyed it, especially the dynamics of all these disparate team-ups. Let's see a Thor and Rocket Raccoon buddy comedy spin-off."
CinemaBlend editor Eric Eisenberg felt much the same, tweeting, "Holy h***. Avengers: Infinity War is the real deal. Was left breathless sitting in the theater. Real consequences, stunning moments, awesome character interaction, and some BIG and often devastating surprises. Oh, and Thanos is terrifying and amazing ... I will add that it's pacing is kind of a different beast, just because there are so many plates spinning. Excited to see it again just knowing how the story unfolds."
Molly Freeman of ScreenRant wrote that Avengers: Infinity War "delivers," and has "a lot of really fun character interactions, some cool action moments (Thor's powers, Iron Man's suit), and a few powerful emotional beats." She added that most of the humor is spot-on and Captain America (Chris Evans) is explosive, using emojis to convey both messages. 
Mike Ryan of UPROXXX wrote on Twitter following an opposite-coast press screening in New York, "Avengers: Infinity War has like ten legit 'chill down the spine' great moments. But it's for sure the first half of a two-part movie and I left a little unsatisfied/frustrated, maybe by design ... at least that's how I feel right now, three hours later."
The Verge's Tasha Robinson also mentioned feeling off after seeing Avengers: Infinity War, noting that the film has the potential to bore people. "Avengers: Infinity War is basically Captain America: Civil War times 20, except with less hero-on-hero fighting," she wrote. "I think people who loved the airport fight in Civil War like I did will go nuts for this film, and people who were bored will be 20 times as bored here."
Bilge Ebiri of The Village Voice shared that sentiment, writing, "Infinity War is exhausting. *Exhausting.* It all just turned into noise for me after a while." However, he did state that the "amazing ending almost made up for the rest of it," and that Thanos (Josh Brolin) is a "good, sad villain" — so it appears even the not-so-great parts of Infinity War can be balanced with the insanely satisfying ones.
Marvel enthusiasts shouldn't let any negative responses deter them from catching the flick, though, as plenty of reactions have been completely celebratory. Take Joshua Yehl of IGN Comics, who wrote that Avengers: Infinity War left him "laughing, screaming, or crying the entire way through ... stunned as the credits rolled, speechless and sobbing." Or consider People editor Nigel M. Smith's reaction: "Avengers: InfinityWar is my second fave Marvel movie after Black Panther. The superhero interplay is hilarious and surprising at every turn. The action is monumental. And there are actual stakes this time around. [Marvel Studios president] Kevin Feige is not f***ing around with this one." Or maybe Collider editor-in-chief Steven Weintraub's words will resonate most: "Jaw on ground. You are not ready for Avengers: Infinity War. All you have to know is AVOID ALL SPOILERS! Seriously. Go in knowing as little as possible. The Russo Brothers did the impossible. Wow."
Overall, it seems people are really enjoying Avengers: Infinity War, even if it didn't hit every mark they hoped it would, and that the consensus is that the film is massive and moving, sometimes silly and always surprising, and unlike anything we've ever seen in the MCU before. 
Fans can formulate their own opinions on Avengers: Infinity War when it arrives in theaters this Friday, April 27.