Avengers: Infinity War Tracking To Beat Last Seven Marvel Movies In Ticket Presales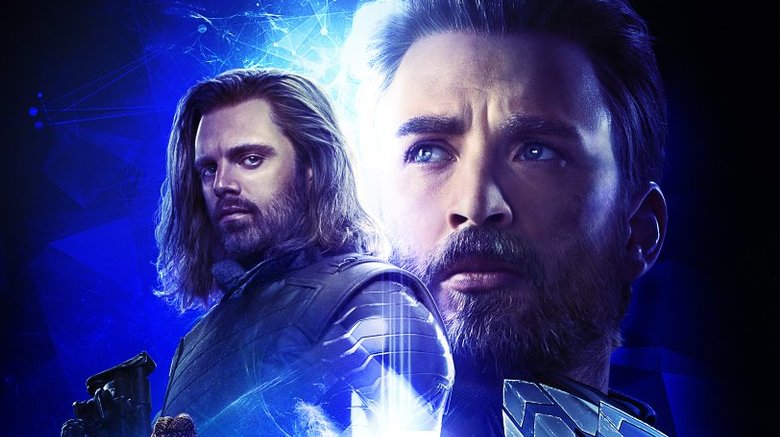 Marvel Studios
Two weeks away from hitting the box office, Avengers: Infinity War is set to break a massive record. 
As detailed by Variety, the forthcoming superhero tentpole is currently tracking to beat out the last seven Marvel movies combined in advance ticket sales through online ticketing company Fandango. This includes Thor: Ragnarok, Spider-Man: Homecoming, Captain America: Civil War, Guardians of the Galaxy Vol. 2, Doctor Strange, Ant-Man, and the record-shattering Black Panther. Fandango representatives indicate that pre-release sales for Avengers: Infinity War are surmounting those for the Chadwick Boseman-starrer by more than two-to-one during the same period in time: roughly 14 days out from debuting.  
If Avengers: Infinity War lives up to these projections, it will become the top superhero movie preseller in the service's history. The Joe and Anthony Russo-directed superhero team-up flick already supplanted Furious 7 to score the title of Fandango's top preseller of all time amongst April movie releases. Avengers: Infinity War achieved that milestone on March 27, exactly one month from its premiere date.
Fandango managing editor Erik Davis said in a statement, "Infinity War has built up such unprecedented anticipation that it's pacing to break records, the likes of which we have never seen before for a superhero movie. Moviegoers are rushing to guarantee their seats in advance for what is sure to be one of the most talked-about movies of the decade."
Outside of advance ticket sales, Avengers: Infinity War is expected to open to a heroic $175 million to $200 million in its first weekend out. Industry insiders predict that the film could take home even more than that upon launch, joining only seven other films to have earned $175 million in their domestic openings and only five others that have grossed over $200 million: Avengers: Age of Ultron ($191.3 million), Captain America: Civil War ($179.1 million), Black Panther ($202 million), The Avengers ($207.4 million), Jurassic World ($208.8 million), Star Wars: The Last Jedi ($220 million), and Star Wars: The Force Awakens ($248 million).
Avengers: Infinity War gathers up pretty much every Marvel Cinematic Universe hero and villain you've ever seen on the silver screen and sets them up for an intense battle against the intergalactic tyrant Thanos, played by Josh Brolin. Here are just a few faces fans can expect to see: Iron Man (Robert Downey Jr.), Captain America (Chris Evans), Bucky Barnes (Sebastian Stan), Thor (Chris Hemsworth), Loki (Tom Hiddleston), Valkyrie (Tessa Thompson), Spider-Man (Tom Holland), Wong (Benedict Wong), Vision (Paul Bettany), Scarlet Witch (Elizabeth Olsen), Falcon (Anthony Mackie), War Machine (Don Cheadle), Black Widow (Scarlett Johansson), the Hulk (Mark Ruffalo), Black Panther (Chadwick Boseman), Okoye (Danai Gurira), Shuri (Letitia Wright), Doctor Strange (Benedict Cumberbatch), Star-Lord (Chris Pratt), Gamora (Zoe Saldana), Drax the Destroyer (Dave Bautista), Groot (Vin Diesel), Rocket Raccoon (Bradley Cooper), Nebula (Karen Gillan), Mantis (Pom Klementieff), and Ant-Man (Paul Rudd). Hawkeye (Jeremy Renner) is confirmed to pop up as well, but he's been totally M.I.A. from Avengers: Infinity War's marketing cycle, and is reportedly nowhere to be seen in the first 30 minutes of the film.
Avengers: Infinity War is due out on April 27.