Venom: See 58 Images From The Full Trailer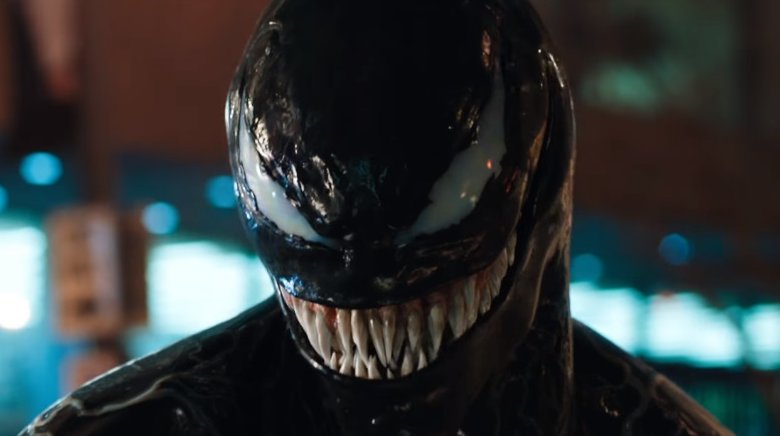 Sony Pictures
Venom is crash-landing into theaters and online with a full-fledged trailer, and we've got the latest clip all broken down for your perusal.
The Sony Pictures Spider-Man spinoff starring Tom Hardy and directed by Zombieland's Ruben Fleischer is finally introducing itself to the world for real, following a more sedate first teaser that only hinted at the mayhem to come.
The full trailer contains several shots that were also featured in the teaser from two months ago, except more developed this go-around, with more finished special effects work. The result finally makes this thing look like a superhero movie — or an anti-hero movie, as it's probably more accurate to call it.
We'll tell you one thing — we combed through this trailer, and there's neither sight nor sound of either Tom Holland's Peter Parker, Woody Harrelson, or Carnage, despite persistent rumors regarding the inclusion of all of the above. As much as this coming attraction does reveal, there's a lot this movie might still have up its sleeve.
One thing's for sure, though; No matter how you slice it, this is already looking to be at least slightly more enjoyable than even the very best parts of Spider-Man 3.
Venom will be out in theaters on October 5.