Venom Will Reportedly Feature Peter Parker, Not Spider-Man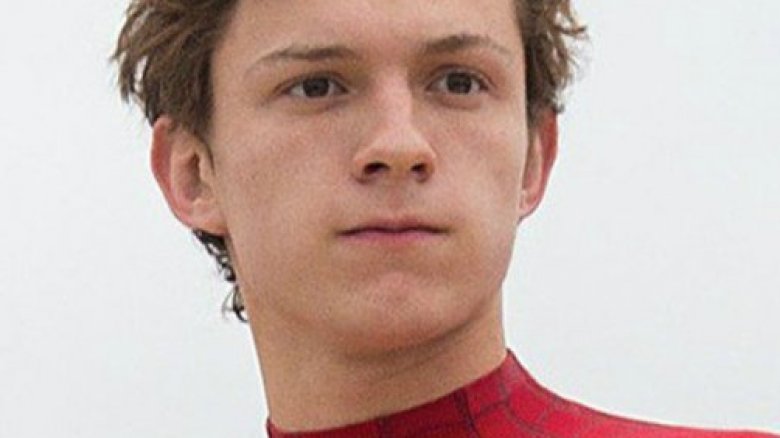 It's the person inside the Spidey suit we should be concerned with. 
Earlier this week, a hot report scorched the internet: Tom Holland's Spider-Man will apparently make a cameo appearance in Sony's upcoming movie Venom, which stars another Englishman named Tom (Tom Hardy, that is) in the title role. 
The information came courtesy of Jon Schnepp, the director of The Death of "Superman Lives": What Happened?, who spoke on Collider's Movie Talk show. There, he stated, "Spider-Man is going to be in Venom. For the last couple of months, we've been hearing how Sony is keeping it all separated, and Spider-Man is in the Marvel Cinematic Universe, but every other character that's in the Spider-Man universe is separate. All I'm saying is that Spider-Man–and I'm talking about Tom Holland's Spider-Man–is going to be in Venom."
Following the wave of coverage that came after his remarks, Schnepp headed up a new episode of Collider's Heroes series to clarify his comments and detail the manner in which Holland will appear in the gritty superhero pic. According to Schnepp, fans shouldn't expect to see web-slinging hero at all; instead, they should get excited to spot Peter Parker. He explained that Holland filmed scenes for Venom for at least two days, and during that time, he didn't once suit up as Spidey. 
"If you were checking out the internet yesterday, you would have seen that I talked about Spider-Man, Tom Holland, being in Venom. I want to clarify a few things for everybody... Tom Holland was on set filming scenes on Venom for at least two days as Peter Parker," Schnepp stated. "So I'm not saying that Spider-Man is in the film. When I say Tom Holland, Spider-Man, is in the film, I'm saying Peter Parker is in the film. And this is a cameo." 
Even with this clarification, it remains a mystery exactly how Peter Parker will fit into the film's narrative. The new information also should be taken with a healthy dose of skepticism, as nothing has been officially confirmed and both Marvel Studios head Kevin Feige and Venom producer Amy Pascal have previously said that Spider-Man won't be in the film. Of course, they could be referring to the heroic entity rather than the teen who brings it to life, but their remarks still warrant pause. 
For now, we'll simply have to be satisfied with this semi-unknown and can continue speculating about just how Peter might make his debut in Sony's Marvel Universe. 
From director Ruben Fleischer (Zombieland), Venom is scheduled for an October 5 release.