Venom Symbiote Speaks In Leaked Trailer Clip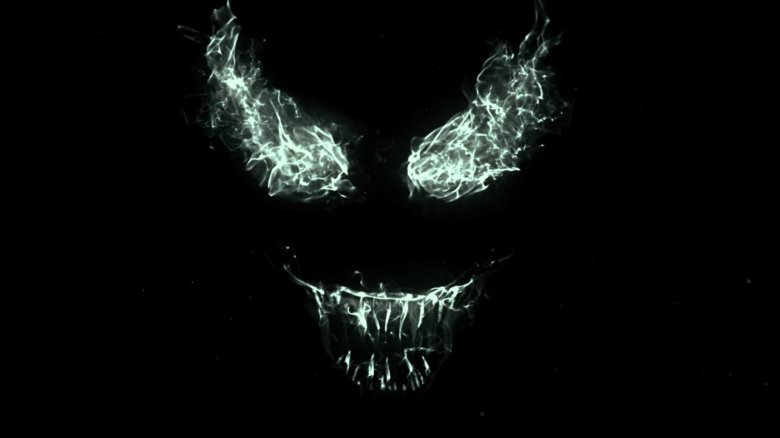 Sony Pictures
Venom is snarling his way into cinemas again.
Prior to the official release of the full trailer for the Sony Pictures Spider-Man spinoff, new leaked footage has emerged to finally give viewers the goods the teaser wouldn't — a full-fledged introduction from Venom himself.
The footage, circulating on Twitter, shows a glimpse of the Venom symbiote enveloping Tom Hardy's Eddie Brock before finally speaking, pronouncing to all the world (and one unfortunate, surely-dead-now screaming guy) that "We... are Venom."
Nice to meet you, Venom. Honestly, we are Groot — but you're still pretty cool. 
Check out the clip for yourself below.
OH MY GODDDDDD

FIRST LOOK AT VENOM FROM THE LEAKED VENOM TRAILER pic.twitter.com/zPfKCEHFUL

— 🃏 Joker 🃏 (@Tolkiened) April 23, 2018
Even isolated all on its lonesome, this 8-second clip of a slimy Venom snarling with his toothy mouth is way more hype-worthy than the original teaser in its entirety, which made the symbiote seem more like some kind of toxic poison than a savage alien being. 
Venom will be out in theaters on October 5. Check out our frame-by-frame breakdown of the first teaser now, and catch up on all the latest theories about Woody Harrelson and Carnage while you wait for the full trailer to drop.