Venom: Check Out Two Dozen Images From The Teaser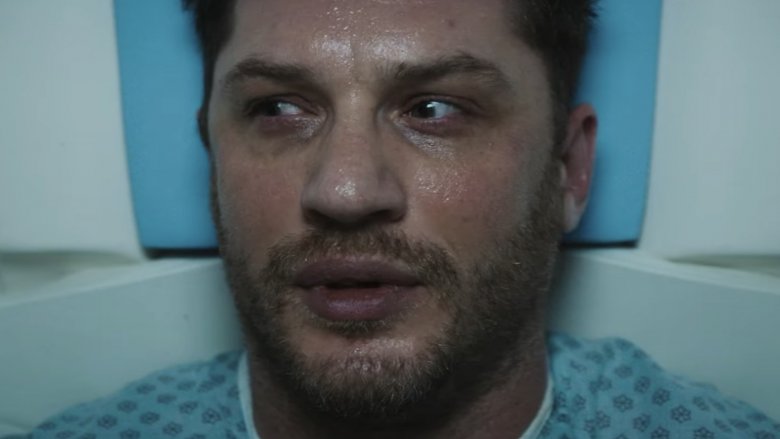 When Eddie Brock says he has demons, he definitely means it.
Sony unleashed the first teaser for Marvel's Venom, and we've got plenty of stills for you to analyze. Although the clip isn't all that long, it gives us a lot of hints about the plot and a glimpse at the dark vision that director Ruben Fleischer (Zombieland) has for the iconic foe of Spider-Man.
Tom Hardy stars as reporter Eddie Brock, a man who comes into contact with an alien symbiote that turns him into a ravenous monster. We see footage of what appears to be the alien crash site along with Riz Ahmed (Rogue One: A Star Wars Story) admiring a container of the symbiote substance. There are also shots of Michelle Williams (All the Money in the World) as Brock's ex-wife and Reid Scott (Veep) working in a test facility.
However, the bulk of the teaser centers on Brock as he's tested and scanned, then on the loose and tested again. Clearly, the symbiote is taking hold of his mind and body and it doesn't look like a fun time.
The movie is primarily based on the comic book arcs Venom: Lethal Protector and Planet of the Symbiotes. "I can promise you badass action, Venom's dark humor, and I can also promise you an absolutely stunning performance by Tom Hardy," Fleischer said at Brazil Comic Con.
Venom lands in theaters on Oct. 5. Take a look at the images below.